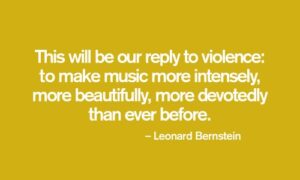 Update: How to Re-Assess and Re-Engage
Review these useful insights from nonprofit marketers and fundraisers like you. Please add your thoughts, experience and questions.

Like you, my heart and head are heavy in the wake of the Boston Marathon bombings on April 15. Especially since I feel so helpless.
I had a completely different post planned for the morning after, but wanted to respond a.s.a.p. to the questions, worries and just totally-wrong communications I've seen going out since the bombings and all the fear-inducing activities that have followed it already.
Most of this outreach was harmless, but simply a mismatch with what's on our minds right now. Because most of us are feeling horror, sadness, fear, uncertainly and a sense of helplessness and vulnerability.
Here are my right-now recommendations for your organization's response to this crisis and to others that, unfortunately, we will face together. Already follow-ups are undermining our collective sense of safety and well-being.
Please share your strategies, and add your questions and feedback here. We are so much smarter together.
READ MORE