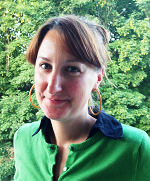 Since 1996, Karla Capers has been working for advocacy organizations, figuring out ways to use the internet to raise visibility for progressive issues, engage people in campaigns, and try to make the world a better place.
Note from Nancy: I came upon Karla's terrific guidance for re-engaging folks on the Progressive Exchange list serv, and got her permission to repost here.
I'm Online Director at the Union of Concerned Scientists, and we were faced with a real challenge—how to re-engage the many folks who were not reading or acting on our emails.
Here's our three-part reactivation method:
We Segmented Our Inactives
We defined "inactive" as anyone who's never given the organization a donation (online or off) and hadn't opened, clicked, or taken any action online in the last year.
Then, in February, we started to segment out the "inactive" people on our list and excluding them from all outgoing messages. That "inactive" segment turned out to be about 25% of our deliverable email file.
READ MORE