« Meet Them Where They Are (Case Study) | Main | Make it Easy to Spread the Word: Press Kit+ (Case Study) »
message development
  Please post YOUR nonprofit marketing job here
Associate Director, Development Communications
Michael J. Fox Foundation (New York, NY)
Communications Associate Grantmakers for Education (Portland, OR)
Communications & Community Outreach Specialist Historic Ford Estates (Grosse Point, MI)
  Please post YOUR nonprofit marketing job here
Publications Manager Foundations for Healthy Generations (Seattle, WA)
Public Affairs Manager Mother Jones (San Francisco, CA)
Marketing Manager National Institute of Flamenco (Albuquerque, NM)
Marketing, Communications & Events Strategist
Greater Columbus Arts Council (Columbus, OH)
Nancy Schwartz on February 2, 2015 in Jobs and Hiring | 3 comments
Tags:fundraising, hiring, internship, message development, Nonprofit Communications, nonprofit marketing, nonprofit marketing jobs
  Please post YOUR nonprofit marketing job here
Communication and Digital Content Manager Global Green USA (Santa Monica, CA)
Communications Director Americans for Tax Fairness (Washington, D.C.)
Communications Director In Defense of Animals
(San Rafael, CA)
Nancy Schwartz on January 26, 2015 in Jobs and Hiring | 3 comments
Tags:fundraising, hiring, internship, message development, Nonprofit Communications, nonprofit marketing, nonprofit marketing jobs
Please post YOUR nonprofit marketing job here
Associate Director of Media Relations American Rivers (Washington, D.C.)
Communications And Campaigns Manager Waterkeepers Chesapeake
(Takoma Park, MD)
Communications Director Western Environmental Law Center (Eugene, OR or Taos, NM)
Communications And Engagement Associate  Early Learning Indiana (Indianapolis, IN)
Communications Manager US Human Rights Network (New York, NY)
Nancy Schwartz on January 20, 2015 in Jobs and Hiring | 3 comments
Tags:fundraising, hiring, internship, message development, Nonprofit Communications, nonprofit marketing, nonprofit marketing jobs
Please post your nonprofit marketing jobs here
Advocacy/Editorial Officer AJC/Jacob Blaustein (New York, NY)
Community Engagement & Communications Manager America SCORES (Boston, MA)
Development & Communications Associate Lillian's List of North Carolina (Raleigh, NC)
Director of Communication Thrive Foundation for Youth (Menlo Park, CA)
Nancy Schwartz on January 12, 2015 in Jobs and Hiring | 3 comments
Tags:fundraising, hiring, internship, message development, Nonprofit Communications, nonprofit marketing, nonprofit marketing jobs
Please post your nonprofit marketing jobs here
Associate Director of Communications Hammer Museum
(Los Angeles, CA)
Brand and Integrated Marketing Manager Crohn's and Colitis Foundation of America (New York, NY)
Communications Associate Initiative for a Competitive Inner City —ICIC (Boston, MA)
Nancy Schwartz on January 6, 2015 in Jobs and Hiring | 2 comments
Tags:fundraising, hiring, internship, message development, Nonprofit Communications, nonprofit marketing, nonprofit marketing jobs
Please post your nonprofit marketing jobs here
Communications Associate Powder River Basin Resource Council (Sheridan, WY)
Communications Coordinator National Flute Association (Chicago, IL)
Communications Manager Any Baby Can (Austin, TX)
Communications Manager City Lights (Chicago, IL)
Communications and Public Relations Manager OPCC (Santa Monica, CA)
Digital Marketing Coordinator Communities Foundation of Texas (Dallas, TX)
Director of Communications, Dept. of Programs and Partnerships
Lucile Packard Foundation for Children's Health (Palo Alto, CA)
Nancy Schwartz on December 22, 2014 in Jobs and Hiring | 2 comments
Tags:fundraising, hiring, internship, message development, Nonprofit Communications, nonprofit marketing, nonprofit marketing jobs
Please post your open nonprofit marketing positions here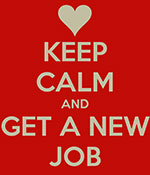 Change Communications Specialist and Employee Communications Specialist Howard Hughes Medical Institute (Chevy Chase, MD)
Chief Communications Director Nurse-Family Partnership (Denver, CO)
Communications Coordinator Bright Focus Foundation
(Clarksburg, MD)
READ MORE
Nancy Schwartz on December 15, 2014 in Jobs and Hiring | 1 comment
Tags:fundraising, hiring, internship, message development, Nonprofit Communications, nonprofit marketing, nonprofit marketing jobs
Thanks to guest blogger Allison Fine, who authored this new guide to nonprofit relationship building, Matterness: What Fearless Leaders Know About the Power and Promise of Social Media
.
One of the most amazing things about social media is that they allow people to talk directly with one another. This is also one of the things that make social media so terrifying for organizations used to broadcasting at people rather than speaking with them.
Guest Blogger on December 11, 2014 in Relationship Building | 0 comments
Tags:Allison Fine, Audience Research, Matterness, message development, Nonprofit Communications, nonprofit marketing
17-year-old Malala Yousafzai gave an unforgettable speech as she accepted her Nobel Peace Prize today. Despite her youth, Malala's words show her insight and communications finesse! In fact, this core message from the speech is an unbeatable combo of passion, specificity and brevity.
Use this triad as a checklist for your organization's messages. Less IS more—much harder to craft but totally worth it.
"This award is not just for me. It is for those forgotten children who want education." #TheLast #NobelPeacePrize pic.twitter.com/fYgpX43MGa

— Malala Fund (@MalalaFund) December 10, 2014
Nancy Schwartz on December 10, 2014 in Branding and Messages | 1 comment
Tags:acceptance speech, Malala, message development, messaging, Nobel Peace Prize, Nonprofit Communications, nonprofit marketing
<< Back to Main