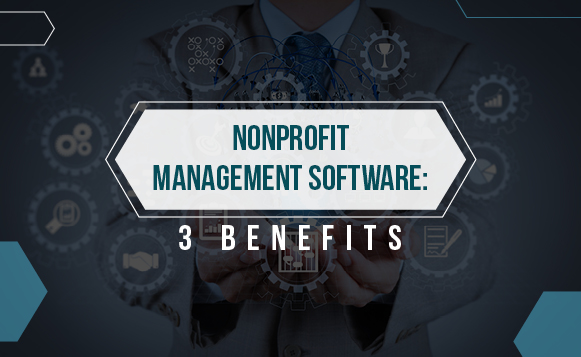 The new year is off and running, which for many of us means it's time to take stock of what's working and what's not in our personal and professional lives. It's a time to reflect, evaluate, and make changes to start 2021 off on the right foot.
That means it's the perfect time to reevaluate your nonprofit's operations and donor management strategies. Are they running as smoothly as possible? Are you doing everything you can to maximize virtual fundraising, boost engagement, and further your cause? 
If you're still sending out email blasts manually, using clunky spreadsheets for donor information, and handing out hard copy volunteer sign-up forms, the answer is definitely no. There's a better way, one that lets you focus more on your mission, not administrative tasks by using a nonprofit database or constituent relationship management (CRM) system.
Here at Lumaverse, we empower nonprofits to maximize their impact by streamlining formerly tedious and time-consuming administrative duties. The Lumaverse comprehensive CRM for nonprofits—and others like it—allow you to get the most out of your donor data, manage your volunteers like a pro, and launch virtual fundraising campaigns with the push of a button—so you can spend more time doing what really matters. 
So what's holding you back? Leave messy, incompatible management methods in 2020 and consider making the leap to a single, integrated software system to manage your nonprofit's relationships. In this article, we'll go through 3 of the top benefits of making this change: 
Smarter fundraising 
Streamlined volunteer management 
Improved communication with supporters 
Since we've all made the shift to virtual-only engagement in the past year, the need for and the benefits of professional-grade software for your nonprofit have only increased. Keep reading to find out what it could do for your organization. 
1. Smarter fundraising
Nonprofit management software gives you access to valuable data analysis tools so you can raise more money. How does it work? Integrations between your platforms allows data to flow from your donation forms, sign-ups, and subscriptions right to your donor database. While manual imports from other platforms are possible, integrations ensure the data is automatically reported, accurate, and up-to-date. 
As the data continuously imports, you'll be able to analyze information on your current and past donors, which enables you to: 
Develop donor profiles to store engagement and data information
Segment your donor base by particular characteristics or engagement markers
Tailor your fundraising efforts to those specific segments
Let's break those down. 
As your supporters engage with your organization in various ways—for example, subscribing to your newsletter, donating to your crowdfunding campaign, or volunteering at an event—this information is added to the supporter's profile. And—and this is key—supporter information is stored and managed in one holistic CRM, not separate databases for members, volunteers, and donors. That gives you a better understanding of how the same person might be interacting with your organization as a member, donor, and/or volunteer. And ultimately, this gives you better insight into what motivates people to donate to your cause.
Donor profiles make it easy to track and analyze your relationships with individual donors. As you keep adding more data to your CRM over time, you'll be able to generate insights about who your donors are, what motivates them to give, and how you can best grow your relationships with them. 
Segmentation of your donor base saves your organization time by isolating certain commonalities among donors and grouping them based on these characteristics. For example, you could segment your donor base by:
Preferred communication method 
Event attendance 
Volunteer history 
Recurring donations 
Age brackets
Giving capacity 
Segmenting your donors by specific engagement markers like these then allows you to tailor your fundraising efforts to a particular audience. Your nonprofit will avoid spending time and money broadcasting messages to extremely wide audiences, not all of which will be responsive to them. You'll have better success rates on the personalized campaigns you do launch.  
For instance, if you're promoting your next campaign or event via direct mail, your CRM should make it easy to segment your donors by their historical responsiveness to this outreach tactic. Focusing your direct mail efforts on this segment saves you time and money, and it boosts the chances that more of your recipients will actually engage with your letter. Then, you can explore other donor segments and communication outlets to ensure thorough but more targeted coverage.
2. Streamlined volunteer management 
Volunteers are a vital part of any nonprofit's base of supporters. Think of all the tasks, big and small, that might get left on the back burner for weeks—even months!—without the generous help of your supporters who donate their time to your cause. They're an essential part of what keeps your nonprofit up and running, and as such, it should be a priority to keep them happy and engaged. 
After all, if your volunteers have positive experiences with your organization, they're likely to engage further and even spread the word about your mission to their friends. Keeping volunteers happy is an investment for the future of your organization—as volunteers become more loyal over time,  they're more likely to devote more of their resources to you as they mature. 
For example, a young volunteer might volunteer an hour a day, but as she gets older, makes more money, and has more time, maybe she chooses to donate to your organization because she has a history with you. Or maybe she stops volunteering at other organizations and focuses more on yours because you actually thank her, remind her of her upcoming activities, and make it easy to work with you. 
 But if the volunteer sign-up process is confusing, or a volunteer shows up early to box food for your food drive only to be told their shift was accidentally double-booked…that likely won't be happening. 
Using dedicated volunteer management tools and sign-up software to help track and facilitate your interactions with volunteers will help you avoid these kinds of issues. With volunteer signup tools like SignUpGenius, volunteers sign up for a shift online, data automatically syncs with your calendar, and the software handles volunteer communications like confirmation and reminder emails. 
It's a win-win: your volunteers' experience is easy, intuitive, and clear, and you'll always know if you have enough support at any given event. 
Plus, when your volunteer management and registration tools integrate with your CRM, all that engagement data will seamlessly report to your donor database. That makes it easy to keep track of engagement for future campaigns and reference it when you're planning a volunteer appreciation activity or event. 
3. Improved communication with supporters 
One of the most important aspects of donor acquisition and retention is communication. If you're not talking to your donors, odds are they're not thinking about your organization. That means less engagement and fewer donations. Plus, if you're not regularly  thanking them for their engagement, they're likely to feel unappreciated. 
With dedicated donor management software, you can stay on top of virtual fundraising campaigns and send fundraising emails to a specific segment of your donor base. That way, you don't have to spend hours sifting through contact information and typing in email addresses. You can draft a single email to send to a certain segment of your audience, check a box, and send it off to just that segment, allowing for maximum personalization. 
Messages that feel personal—that recognize something more unique about that specific person, like that they've donated before, or they attended your last event—are more likely to connect with the recipient and result in engagement. One of the most fundamental ways to do this is to greet each donor by name in your emails, rather than using a generic greeting. Email tools that integrate with your CRM should be able to easily pull and automatically populate names into your messages.
The time you save from automating the bulk of your thank-you messages could be spent by further personalizing thank-you messages to your top donors, like signing their letters by hand or even calling them to express your gratitude. 
Software also drastically simplifies thanking your supporters and following up over time. It's easy to set up automated confirmation emails in response to any donation, as well as thank-you emails customized for the type of donation, whether it was a win at a virtual auction, a donation to your virtual fundraiser, or a recurring contribution. 
Thanking your donors and volunteers promptly and genuinely will help you secure long-term support for your cause. Don't let it fall through the cracks because of poor organization and system incompatibility. 
---
So what's the end goal of nonprofit management software? The most immediate benefit is getting the administrative or repetitive manual tasks out of the way so you and your staff can focus on the important work to further your cause. Manual data entry is not the best way to be spending anyone's time. Instead of pushing information around on spreadsheets, you could be designing your next fundraiser or brainstorming volunteer appreciation ideas to increase engagement. 
That may sound obvious, but there are reasons organizations hold onto old, inefficient systems: they've been in place forever; they're familiar; it's perceived as a stress to change systems. While upgrading to professional-grade software is an important investment, working with a unified software system saves you time, boosts results, and helps you more easily identify shortcomings.
Ultimately, you'll free up time for what really matters: your mission, the people you help, and the community that depends on you. Good luck! 
https://gettingattention.org/wp-content/uploads/2021/08/Lumaverse_Getting-Attention_Nonprofit-Management-Software-3-Benefits_Feature.jpg
357
581
Getting Attention
https://gettingattention.org/wp-content/uploads/2021/08/getting-attention-logo.svg
Getting Attention
2021-08-23 16:05:44
2021-09-01 01:45:39
Nonprofit Management Software: 3 Benefits