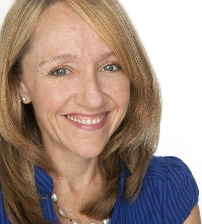 I want to welcome guest blogger Colleen Farrell.  As senior director of marketing and communications at New York Cares, New York City's largest volunteer organization, she is a master communicator re: volunteer engagement. Today, Colleen shares some social media insights for volunteer communications…
I've been immersed in social media for several years, but like everyone else, have much to learn.  New York Cares has a very credible (and fast growing) online presence, but I often feel like we're just scratching the surface.
That's one reason I attended last week's 2010 National Conference on Volunteering and Service (NCVS). Social media was all the buzz, with its own dedicated track (standing room only) featuring speakers from Facebook, Twitter, Pepsi, Craigslist and others.  And most importantly, it created a vibrant forum for sharing experiences and wisdom from the crowd.
I came away with multiple takeaways (always a good sign). Here are my top five:
1.  There are no experts – There are no social media manuals, and there is no single right way to do it. The best way to learn is to get out there and do it. Twitter's Jack Dorsey got laughs when he recommended not following panelists' advice – instead trust and listen to your community.  They'll tell you what matters.
2.  It's not about us – The days of one-way communications are over.  Jessica Kirkwood of Points of Light Institute suggests thinking of social media like a cocktail party.  You can't just walk in and expect people to listen to you.  You need to introduce yourself and ask questions – engage in a conversation.  If you do it right, you'll get a chance to share your own story in a context that matters to people you meet.
3.  Measure – Many organizations – mine included – got into social media because it seemed like the right thing to do.  Now my team and I are looking hard at what we do, why we do it and results we get, e.g. ROI.  I'm interested to learn more about low-cost dashboards like Spredfast to automate measurement across channels.
4.  No silo zone – Don't silo social media with one person or department.  Embed it in everything you do and empower people to participate, internally and externally. Set policies and guidelines, appoint owners, then mobilize your community to tell your shared story. Nonprofit leaders should lead by example and use the tools themselves.
5. Tone – Personalize, humanize, be transparent, and above all, be authentic.
The Case Foundation's Sokunthea Sa Chhabra did a great summary of a session called 'Social Media for Social Good.'  Check out conference hashtags on Twitter (#NCVS and #SM4SG) for notes and links on getting started, and more.
Do any of these topics resonate with challenges you're facing?  How is your organization using social media to advance mission?
P.S.  Enter today – The 2010 Getting Attention Nonprofit Tagline Awards (a.k.a. The Taggies) close on July 28! And this year, for the first time, you can submit your organization's program, fundraising campaign and/or and special event taglines, in addition to your organizational tagline.