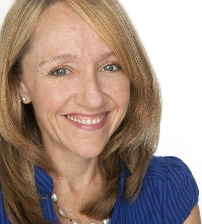 We're thrilled to welcome back guest blogger Colleen Farrell, Senior Director, Marketing and Communications at New York Cares.
Did you know it's National Volunteer Week? What better time to look at the role of recognition in volunteer communications.
New York Cares did a study last year to try to measure the impact of recognition. We personally thanked volunteers who did multiple projects to see if that would influence their likelihood to volunteer again. 15% of the sample became our control group, who received standard mass communications – emails, access to web resources etc – but no personalized recognition (if you did multiple projects and never heard from us, I apologize!).
The result: volunteers we thanked completed four more projects over the year than people we left alone. They volunteered 15 times, compared to 11 times for the unrecognized group. That translated into 16% of our total 97,000 volunteer opportunities being filled just because we said thanks.
The power of thank you matters because repeat volunteers bring experience that helps raise the quality of the service we deliver. They're less costly to deploy than bringing in and training new recruits. And returning volunteers are more likely to become leaders, which is critical for us to expand programs.
Here are the three elements that strengthen our volunteer recognition communications:
Personalize the message – Track people's activities, thank them by name in a timely way and cite the work they did. If you can, share clients' feedback – a child's note, quotes from people they helped and statistics about impact.
Mix it up – It's hard to thank people too much or too often. Experiment with different channels and look for opportunities to express gratitude wherever you can. Personalized email, letters, or phone calls (even if you leave a message) are easy ways to let volunteers know their individual efforts make a difference.
Share the good news – Integrate recognition into fundraising and community building events, and incorporate in online strategies. We have an online volunteer honor roll, give awards to leadership volunteers, and highlight volunteers' impact in everything we do. Don't forget to tell local media about your award winners–recognition is fantastic material for PR.
P.S. Get more in-depth articles, case studies and guides to nonprofit marketing  success — all featured in the twice-monthly Getting Attention e-update. Subscribe today.