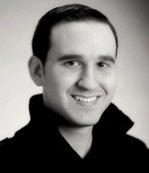 Today's guest blogger, James Porter, is Associate Director, Development & Communications for the END Fund, a nonprofit dedicated to controlling and eliminating neglected tropical diseases.
9 presenters, 70 minutes, and 143 slides— those are the ingredients to a great #14NTCTakeaways!
Last week, 501TechNYC—the New York chapter of NTEN's 501 Tech Clubs—met to recap the 2014 Nonprofit Technology Conference (#14NTC). Presenters spoke on topics ranging from online coalition building to storytelling.
So with that much content, what WERE the #14NTCTakeaways every nonprofit communicator needs to know? Here goes: