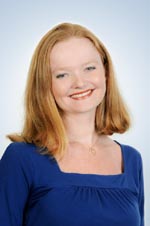 Welcome back to guest blogger, Susie Bowie, Communications Manager at the Community Foundation of Sarasota County.
Over reliance on numbers—particularly when it comes to measuring the impact of social media—is getting pretty annoying. The problem isn't a new one, so why do I find it especially bothersome?
I hear a lot of frustration from nonprofit communicators about leaders and board members who still insist on measuring social media success solely by the number of fans or followers. To be fair, it's probably the only way they know how to justify the investment of precious staff time.
We have to move our leadership past a social media question of "should we?" to the question of "how do we do it best?" And it's our responsibility to provide them with more guidance and a supplement—not substitution—for numerical metrics.
We've moved from a culture that receives information to a culture that begs to participate in information. Our organizations have to figure out which stakeholders we'd like to engage online and set some goals about what we'd like to accomplish through that engagement. After that, we do have a big, ugly ROI question staring us in the face.
Social media has worked well for the Community Foundation of Sarasota County. And I feel fortunate that our organization embraces a culture of innovation and technology. What do I think it's done for us?
Broadening Our Knowledge:
We can easily follow our grantees in quick updates on Facebook, track philanthropic trends using Twitter, and see what foundation work our colleagues are doing in other areas.
Shedding Light on What We Do and Who We Are: We're better able to showcase the personality of our staff and convey that we're real people here. We truly care. Social media has provided a vehicle to share stories and quick updates of our donors, grantees and the impact of both.
Participate in High-Value Conversations: Asking open-ended questions has provided insights into our stakeholders' thoughts about philanthropic and community issues. And now that we can comment on other Facebook pages (as a page), we can congratulate our local nonprofits for a job well done on a frequent and informal basis, sending the message that we support their impact and their work.
Most small to mid-sized organizations just don't have the budget or the staff time to spend on heavy metric analysis, but there is a really simple way to test whether your social marketing is effective.
We recently decided to ask our followers to answer a quick online survey to test our suppositions—that our social media goals up to this point are being met. I'm excited about what we're discovering.
More than 90% of our current respondents have said our Facebook page has helped them to better understand what we do. This is huge, considering how mysterious and complex the community foundation world often seems to those who aren't on the "inside". Comments like "your page has helped me connect the dots", "I feel like there's a more personal connection to the Foundation", "serves to humanize the work of the foundation" have been so affirming.
Nearly 70% of respondents at this time have indicated that our Facebook page has helped them feel like they better know our staff. That's important for us. Our success is based on relationships.
We asked other questions about our blog, our Twitter presence, what kinds of posts our respondents like best, and what they would like to see less of, but the main message for you is this:
If you're immersed in the world of social media fairly regularly for your organization, consider a simple survey. Although it's not the absolute answer—it's only part of this constantly evolving ROI challenge—it will facilitate a better understanding of what your followers have gotten out of your social media presence. It's powerful and may take you far away from the Count von Count Sesame Street method of social media evaluation.
P.S. Get more in-depth case studies, templates and tools, and guidance for nonprofit marketing success — all featured in the twice-monthly Getting Attention e-update. Subscribe today.