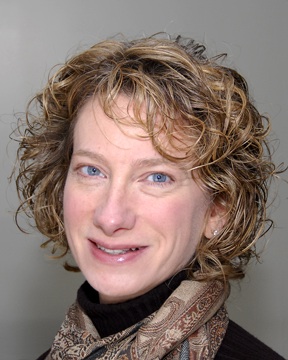 Thanks to guest blogger, Kimberlee Roth, one of our team's valued writers. Kim has written for the Chicago Tribune and The Chronicle of Philanthropy among other publications, and provides writing and editing services to universities, health systems and other nonprofits.
Sometimes it just makes sense to hire a professional. I don't cut my own hair, prescribe my own medications or tile my own shower; when I was offered a book deal several years ago, my agent stepped in to negotiate, and my attorney reviewed the contract. Similar logic applies when it comes to crafting press releases, campaign letters, annual reports, web content and other communications for your nonprofit.
It's time to hire a writing professional when…

1) You don't have time, or the opportunity costs are high.
Simply put, you're busy enough doing mission-oriented work. If you spend many dozens of hours writing web copy or articles for your annual report, that means you're not doing something else—meeting with donors, working on your marketing and communications plan, training volunteers, learning about grant opportunities or speaking to audiences about the work you do. Spend your time where it will yield the most value.
2) You know your organization, mission and cause inside out, but you're not a writer.
Writing is hard. I hear it from clients, friends and family all the time: "I don't know how you do it—I cannot write." That's not entirely true—of course technically they can—but still, they're not trained to write, and they don't have much experience. A blank page or screen is very intimidating, the entire process daunting if not paralyzing. Focus on what you do best and delegate other important work to those who have specific expertise.
3) You're having trouble being objective about what you write.
When you're close to a cause or organization, it's hard to maintain perspective. You're not sure where to start your communications, how much detail to share, what to include and what to leave out. Your piece gets bogged down with Too Much (less than well-organized) Information or it sounds vague, rambling and abstract. Often, a little distance can make communications both easier to write and more effective (since it's about what matters to your audiences, NOT what matters to you).
4) You rely on clichés, buzzwords and jargon.
When you read what you've written, do you find you've used a few too many worn phrases, acronyms or "insider" terms that not all of your audiences will immediately understand? It's easy to pepper prose with clichés and jargon. They're crutches — tempting, if ineffective, workarounds for thoughtful, deliberate, clear, incisive phrasing and organization. Overuse could be telling you something.
5) Your organization's communications lack a consistent and distinct voice.
Does each article, blog post or appeal your nonprofit produces sound like a different person wrote it, or like multiple people wrote it? Maybe you compose and edit by committee, trying to incorporate numerous writing styles and approaches. Your organization should have its own recognizable voice, and it should be "heard" in every piece you produce. An experienced professional writer will look at your strategic goals, specific objectives and brand and then help you find it.
Have you hired a professional writer? We'd love to hear what the biggest benefit (or challenge) has been for you and for your organization. Please share your story here.
P.S. Get more in-depth case studies, templates and tools, and guidance for nonprofit marketing success — all featured in the twice-monthly Getting Attention e-update. Subscribe today.