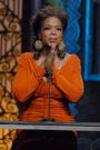 Oprah's Big Give premiered Sunday evening March 2nd to record audiences (15.6 million, according to Nielsen ratings). Now that's a huge number of folks paying attention to giving; many of whom are likely to have little experience with nonprofits, donating or volunteering.
The show works like this: Ten contestants, ordinary people who auditioned in different cities like "American Idol" aspirants, are paired into teams and assigned a person who needs help. The team that raises most money — and presents the most moving case — wins. Each week the lowest-scoring contestant gets sent home.
Despite the fact that critics have panned the show as a venue for product placement, not good will; as a fraud and so far worse than a show that doesn't claim to do good, The Big Give is clearly a dream for ABC and its advertisers. I see it as a dream come true for nonprofit marketers.
Here are four low-cost/effort, high-return ways to put those 31 million eyeballs (and millions more who are reading about the show) to work for your nonprofit:
Harvest volunteers, while interest is hot. Register today with VolunteerMatch. Oprah has wisely partnered with experts on this front — VolunteerMatch is shepherding folks into volunteering, a service featured on the show home page. Make sure you're volunteer ops are listed in the VolunteerMatch database. Here's how.
Make it easy for folks to give via Network for Good, even if you're already using another online giving strategy. Oprah has partnered with online giving service Network for Good on the donation side. Sign up today so you don't lose these viewers.
Invite supporters to throw Big Give parties for your org, and simplify the process by providing a downloadable party kit with e-invite text, stories of other giving parties, a party hotline, etc. Oprah offers tips for format and food here.
Sponsor or launch a local "Big Give" knock off in your community.
https://gettingattention.org/wp-content/uploads/2021/08/Capitalize-on-The-Big-Give-4-Ways-to-Work-it-Via-Nonprofit-Marketing.jpg
150
100
Getting Attention
https://gettingattention.org/wp-content/uploads/2021/08/getting-attention-logo.svg
Getting Attention
2021-08-23 16:03:43
2021-08-27 19:50:21
Capitalize on The Big Give: 4 Ways to Work it via Nonprofit Marketing