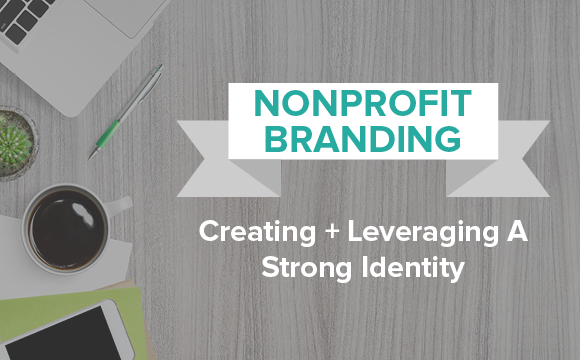 If you were asked to articulate what the term "brand" truly means, how would you answer the question?
Would you choose:
An organization's logo, fonts, and colors,
The overall graphic design and tone used by an organization,
The essence, soul, or intangible personality of an organization,
The idea held by everyone aware of the organization, or
All of the above
Hopefully, it doesn't come as a shock to you that the correct answer would be E, all of the above. In our consumer culture, we constantly see brands working to establish their identities and raise awareness of their products and services. But what about brands who aren't selling anything?
Nonprofit organizations can also reap the benefits of brand building. By cultivating a powerful brand, nonprofits can generate support for their missions, increase fundraising, and foster connections with their communities. 
At Eleven Fifty Seven, we help nonprofits and other organizations bring their brand identities to life, whether through a show-stopping donor wall concept or a broader branded physical environment. Based on our work designing and building branded experiences, we've compiled this guide to help you understand the basic principles of building a distinctive nonprofit brand. We'll cover topics including the following:
Benefits of brand development for nonprofits
Basic elements of a nonprofit brand
Where to implement your brand for maximum impact
Your nonprofit's brand is a worthy investment of time and resources. When cultivated with intention and used throughout your work, it can be a powerful force to drive your mission forward. Let's dive in.
Benefits of Brand Development
Before we dive into the logistics of creating and leveraging your brand, it's important to cover why a strong brand is so critical to the success of a nonprofit.
People interact with brands on a daily basis. In fact, you probably encounter some element of branding during nearly every moment of your day! To stand out in the competition for attention, your nonprofit must establish itself as unique, memorable, and trustworthy.
Some of the most successful nonprofits have very distinctive visual brands and messaging strategies. When considering the top 100 largest nonprofits, you can probably recall the logo or tagline for quite a few groups. 
While it's easy to call out prominent national brands like Goodwill and Girl Scouts, it's not only enterprise-level nonprofits who can take advantage of brand power. Branding can also be used by regional and local organizations to build their reputations and connect with the local and  surrounding community.
The advantages of a strong brand can be enjoyed by nonprofits of any size. These advantages include the following: 
Create awareness for your cause. An eye-catching brand will help your nonprofit reach a wider audience and generate increased awareness for your mission.
Build emotional ties with supporters. When donors can understand the values, ideas, and even the personality associated with your nonprofit, they'll be able to connect with your cause on a deeper level. 
Increase fundraising potential. The above benefits lead to a higher number of highly engaged donors, so building your brand is simply a smart fundraising strategy. A unified brand also helps to create clearer and more cohesive messaging that will resonate with prospective donors.
With a compelling brand, your nonprofit is better-equipped to acquire more donors, fundraise more effectively, and drive your mission forward. With that in mind, let's explore what elements are important to consider when creating your brand.
Basic Elements of a Nonprofit Brand
While the graphic design components of your nonprofit's brand are important, these visual elements don't tell the whole story. Your brand encapsulates the essence of your entire organization. 
As you start conceptualizing your brand, think about what story you want to tell as well as how the story will resonate with your target audience. Then, use the building blocks of your brand to convey that narrative and drive your mission forward.
Consider the following visual and thematic elements that comprise your nonprofit's overall brand:
Logo. Your logo is a cornerstone of your visual brand. It should be memorable and align with the rest of your brand elements. 
Colors and typography. This is likely the first place you turn when determining the rest of your graphic elements. Choose colors and typefaces that reflect the spirit of your organization and will look aesthetically appealing in a variety of formats.
Tone. What's the personality behind your nonprofit? Is your voice more serious or more playful? How do you refer to your donors and beneficiaries?
Imagery. Besides your logo, you may have other key images like a mascot. Consider the graphic style of any icons you want to fold into your brand as well as the filters applied to photographs.
Messaging. How do you talk about your mission? 
Text style. Do you follow AP Style or another set of grammar conventions? What's your stance on the Oxford comma? What's the proper usage and capitalization of your named programs and campaigns?
While this isn't a comprehensive list, it should jump-start your thinking on the wide variety of items that go into your organization's brand. By putting thought into each of these elements from the beginning, you'll have something to reference when creating future marketing collateral or fundraising appeals. This will ensure all of your work stays consistent and on-brand. New brand considerations may arise as time goes on, but this way you won't have to continually reinvent the wheel.
As you make all of these decisions, they should be documented in your formal brand guidelines, also known as a brand kit. Make sure these guidelines and graphic assets are accessible to all team members and that there's a version you can distribute externally when necessary.
Where to Implement Your Brand
Communications
Your communications with external audiences should always be in line with your established brand guidelines. By staying consistent and on-message, you'll foster a more memorable and trustworthy identity for your supporters.
These communication platforms likely include:
Email appeals and newsletters
Social media profiles and posts
Printed materials such as direct mail, brochures, or flyers
Formal documentation like your annual report
While it's not recommended to replicate identical messaging across a variety of content channels, sticking to a set of brand guidelines facilitates consistent messaging while enabling some flexibility. 
By adhering to your brand across these communication channels, you ensure that each aspect of your broader nonprofit marketing strategy aligns with your organizational goals.
Your nonprofit's website
Your nonprofit's website should feature your brand front and center. Every page on your website likely includes your nonprofit's logo, color, and typography already, but don't forget to incorporate the more thematic elements of your brand as well.
According to Kanopi Studios, the best nonprofit websites will tell a story of strength and hope. Part of the way to create this narrative is by incorporating the existing mission-related messaging that you defined as part of your brand kit.
Physical items
Placing your brand on physical products unlocks a few powerful benefits. First, your supporters can integrate your brand into their daily lives, show off their affiliation with your peers, and feel more connected to your work. Additionally, this creates increased brand awareness for your organization. It's a win-win for everyone involved!
In the Eleven Fifty Seven guide to donor recognition, we list a few examples of physical tokens of appreciation that range from simple keychains and mugs to high-quality silk and leather goods. If you decide to send out donor thank-you gifts, be sure to clearly delineate which items correspond to which giving levels so you can keep the program consistent.
In addition to working effectively for one-time gifts, branded products are also a perfect way to acknowledge the recurring generosity of supporters who participate in your nonprofit membership program if you have one. 
Your events
If you host a big annual fundraiser, a recurring event, or any kind of one-time event, make sure it aligns with your broader nonprofit brand. Incorporate your nonprofit's visual identity and messaging throughout the marketing materials and on event day itself.
If you're hosting a virtual or hybrid event, the hosting platform you choose may be able to include elements of your brand throughout the digital infrastructure.
Your facility
Your nonprofit's physical space is a blank canvas that you can use to bring your brand to life. By leveraging the power of environmental branding, your organization can create memorable experiences for visitors and strengthen your identity.
This space could include a classic display like a donor recognition wall or focus more broadly on your organization's mission and values. Graphic elements, text, photographs, and architectural components will come together to create an eye-catching space.
To create an powerful branded environment, look for a design and build partner who will collaborate with your team and prioritize your strategic vision. When crafted with intention, a branded environment is more than just a display of your logo and colors—it's a representation of your story and your mission.
---
Your nonprofit's brand is one of your most critical assets in connecting with supporters. Make sure you've invested time and thought into each aspect of your brand, then implement that brand wherever possible throughout your work. By doing so, you raise awareness of your organization and help the world remember what you stand for. Good luck!
This post was contributed by Derrick Spitler at Eleven Fifty Seven.
Derrick has been referred to as a connoisseur, marketing guru and even a prodigy. He began his career with Eleven Fifty Seven as an intern during the Summer of 2019. Since then, Derrick has graduated from The Ohio State University and has joined the team full time working in marketing and business development. He has grown to love the not-for-profit world by seeing the impact made possible through philanthropy.
https://gettingattention.org/wp-content/uploads/2021/08/Getting-Attention_Nonprofit-Branding-_-Creating-Leveraging-A-Strong-Identity_feature.jpeg
360
580
Getting Attention
https://gettingattention.org/wp-content/uploads/2021/08/getting-attention-logo.svg
Getting Attention
2021-08-23 16:05:44
2022-04-19 17:40:09
Nonprofit Branding | Creating + Leveraging A Strong Identity