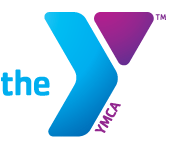 Addendum, 7/22/10: Here's the YWCA's response to the Y's name change.
In case you haven't heard, the YMCA is now the Y.  And believe it or not, the story is covered in the first section of today's New York Times. Nonprofit marketing news doesn't usually make the grade!
According to Kate Coleman, the Y's chief marketing officer, this name change is motivated by the Y's desire to use a name more closely matched with its mission and emphasizes the impact its programs have on youth, healthy living and communities.  This is definitely a critical focus to reflect in the Y's branding but I'm not convinced that a single letter can do all that!
"It's a way of being warmer, more genuine, more welcoming, when you call yourself what everyone else calls you,"  is the second reason for the change  Coleman cites. I don't agree with that one either.
It is indeed important to know what your organization's base thinks and what's important to them. That's the only way to identify the intersection of your organization's needs and those of your base – the nexus of your brand. But that doesn't mean your brand should be what your base is using as your name.
Already, the Y is set up to confuse audiences by asking that while affiliates should be referred to overall by the new name, a specific branch should be referred to the "South Mountain YMCA." That's a mess in the making.
I certainly understand the Y's motivation to have its name more clearly reflect its current mission. That's good marketing. And the same valid reasoning that moved the United Negro College Fund to change its name to UNCF – because it was serving more than students of a single race.
And the Y does a fantastic job of using the new brand to highlight what's really important – its current programmatic focus.  No one cares that your branding is different but announcing your new focus is a great way to (implicitly) introduce your new brand. Take a look at this webcast of the Y's press conference on the change.
But I envision the Y will face some real challenges with this name change, including:
What about the YWCA?
And the YMHA/YWHA (the Jewish Y)? New York City's affiliate is already known as the 92nd Street Y.
The name "Y" makes me ask "why not?"
What are your thoughts on this name change? Does it work? Should  a nonprofit's name be whatever it's called by its base? Please share your comments below. Thanks!
https://gettingattention.org/wp-content/uploads/2021/08/y.png
142
178
Getting Attention
https://gettingattention.org/wp-content/uploads/2021/08/getting-attention-logo.svg
Getting Attention
2021-08-23 16:03:53
2021-09-01 03:16:24
Nonprofit Branding News – Why the YMCA Is Now the Y