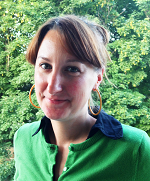 Since 1996, Karla Capers has been working for advocacy organizations, figuring out ways to use the internet to raise visibility for progressive issues, engage people in campaigns, and try to make the world a better place.
Note from Nancy: I came upon Karla's terrific guidance for re-engaging folks on the Progressive Exchange list serv, and got her permission to repost here.
I'm Online Director at the Union of Concerned Scientists, and we were faced with a real challenge—how to re-engage the many folks who were not reading or acting on our emails.
Here's our three-part reactivation method:
We Segmented Our Inactives
We defined "inactive" as anyone who's never given the organization a donation (online or off) and hadn't opened, clicked, or taken any action online in the last year.
Then, in February, we started to segment out the "inactive" people on our list and excluding them from all outgoing messages. That "inactive" segment turned out to be about 25% of our deliverable email file.
Then Sent Our Campaign
Next, we set up a three-part series of emails to try to re-engage those inactive people:
1. Initial email
Goes out when someone first falls into the "inactive" file.
Subject line: "We miss you [first name]"
Asks them to click on a link to let us know they still want to receive emails from UCS.
The landing page that click gets them to says something like "Thanks and welcome back…." and automatically adds them back into the "Active" file.
2. Second email (if recipient doesn't click on first email)
Goes out one week later.
Subject line: "Science still needs you [firstname]"
Tries to re-engage people with an action alert, talks about recent attacks on science and asks the person to sign a generic pledge to "stand with science".
3. Third email (if recipient doesn't click on second email)
Goes out one week later.
Subject line: "thanks and goodbye"
Informs the person that since we haven't heard from them in a long time we are going to unsubscribe them and offers one last chance to click to still receive emails from us.
The landing page is a survey where they can update their email subscriptions by issue topic and type of message and give us feedback on why they have been out of touch.
Our Results—Good But Want to Do Better
Since February, we have re-engaged almost 5% of our inactive file. That's a value of about $13,000 if we were paying for those names so that seems worth it to me.
Of the three emails, the third email performed the best re-engaging 3.17% of the inactive file. Email one re-engaged 1.56% and email two only 0.88%.
Next Steps—Before Inaction
One thing I would like to do is add another email to the series to try to re-engage people *before* they fall into the inactive pool–so maybe when they haven't clicked or acted on anything in 3 months or 6 months. I think if we tried to reconnect with them sooner we might pull even more people back into the active file.
How do you reengage inactive supporters, whether those on your email list who don't respond or lapsed donors?
https://gettingattention.org/wp-content/uploads/2021/08/untitled.png
181
150
Getting Attention
https://gettingattention.org/wp-content/uploads/2021/08/getting-attention-logo.svg
Getting Attention
2021-08-23 16:04:26
2021-09-01 02:43:42
Reactivate Your Email List (Case Study)