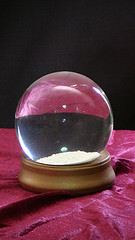 Dive into this third installment in my series to learn how to shape and use budget projections. Here are Part One and Part Two of the series.
Q: How important is it that my actual expenses match my projection? I feel like my marketing budget is just made up.
A: Projections are the best way to assess how your investment in each campaign or project relates to its relative importance in your marketing plan. That's a crucial ingredient in your marketing decision making, so there's no avoiding projecting what your expenses will be.
Secondly, tracking expenses versus projections during the course of your budget year is the only way to keep on track with your marketing budget; the equivalent of benchmarking for your marketing dollars. Without projections, you have no guidance on whether you're spending too much, or too little.
Keep in mind that a first-time budget is always fiction, as is any plan or projection (and a budget is a quantitative plan) before you implement.
To minimize the gap between fantasy and reality, craft a first-time budget based on your marketing expenditures of the prior year. Extrapolate from those what the costs of new campaigns and projects will be and modify your allocation depending on the relative importance of the featured program, campaign or service. That's the kernel of ROI—return on investment. In addition, consider tracking how staff marketing time is focused by program, campaign or service as well.
Use that first year to scrupulously track your expenses—by program, campaign or service; and by expense type (e.g. online tools or graphic design services). Assess quarterly, to make sure you're expenses aren't exceeding your budget, and again at year end. Doing so will help you:
Understand what you're really spending to market your organization, and each program, campaign or service
Compare your marketing investment for each program, campaign and service with its relative importance in achieving your current marketing goals, and with the specific benchmarks you set up to measure your progress in meeting those goals (see this marketing plan template)
Whether you track marketing results qualitatively, quantitatively (easy to do for a fundraising campaign or a campaign launching a new program, but challenging in many cases) or using a bit of both methods, compare those results to expenditures, to understand the ROI of each initiative.
You'll finish with an accurate map of expenditures and a sense of ROI that together will guide fact-based decision making as you shape the follow year's marketing plan and budget.
Do keep in mind that your budget will have to be adjusted each year to reflect increasing costs and changes in your organization such as new programs, cut programs and changes in geographic area served. For example, launching a new program requires an increased marketing budget for the first year or two so you'll need more dollars or do less on other fronts.
Nonprofit Marketing Budgets: Part One and Part Two

How do you project a marketing budget that's useful to you, your peers and leadership–and how do you use it?
https://gettingattention.org/wp-content/uploads/2021/08/projection.jpg
240
135
Getting Attention
https://gettingattention.org/wp-content/uploads/2021/08/getting-attention-logo.svg
Getting Attention
2021-08-23 16:04:09
2021-09-01 18:48:01
Use Projections to Guide Decision Making: Nonprofit Marketing Budgets, Part 3