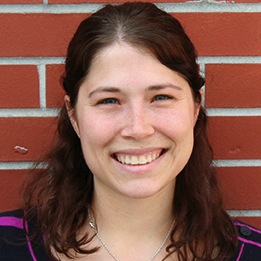 Guest author Jenn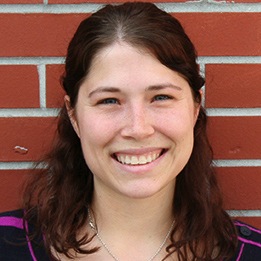 a Sauber is a crowdfunding and digital marketing expert at CauseVox, a peer-to-peer fundraising software for nonprofits.
The beauty of a movement like #GivingTuesday is that the nonprofit world gets to shine in the midst of the chaotic and overwhelming madness that is the holiday retail season.
But let's face it: when your nonprofit is one of hundreds, or thousands participating in this growing global giving day, making your story stand out can be an intimidating task. You've got a short lead in to December 2, and then you have 24 hours (less if you think about when people are awake and online) to inspire people to give.
So how do you amp up your fundraising appeal in a way that encourages people to click that donate button? Use the power of storytelling! Here are a few of my favorite tips to consider as you craft your storytelling plan for #GivingTuesday.
1) Make your story relevant
When planning a move, people always say "location, location, location." For #GivingTuesday, it's of the utmost importance to keep things relevant. And we're not just talking about staying on topic to your mission—but think of the time of year, think seasonal.
You're asking people to give in December: Does your organization have special needs at this time of year? Do you have deadlines approaching? For example, maybe school classrooms need to be stocked for the new semester in January, or winter coats purchased for homeless shelter residents.
There's no better time to create a story tied to the impact that you want to make now, or in the near future. In doing so, you'll create a perfect opportunity to follow up a few weeks later to show success and immediate return on investment.
2) Swap narrators
It's time to add a different voice to the mix—#GivingTuesday is a chance to try a new perspective to tell your story.
If you're always posting blogs or sending emails from the perspective of your nonprofit or your Executive Director, consider using someone who has been impacted by your nonprofit, or a new team member who has fresh eyes. Or, maybe you'd like one of your biggest donors or supporters to tell their personal story about why they give.
Swap narrators for impact stories so that your prospective donors can identify directly with the people you've helped or with their peers that donate.
 3) Think differently
We're borrowing Apple's old slogan, but it really does fit the occasion; consider December 2 an experimental day and try a tactic or tool to tell your story that you've been eyeing. For instance, have you wanted to figure out a way to use Instagram to tell a visual story? Or perhaps you are looking for new places to blog, such as Medium or Exposure.
Don't go too crazy – you don't want to make it hard for people to connect with your organization and donate, just because you tried something new. Make sure any experiments are still in line with your mission, and are accessible by everyone.
4) Create suspense
Much of the work that goes into preparing for #GivingTuesday is making sure people are aware it's happening. Potential donors need a way to remember December 2, and a reason to visit your campaign website to give.
Why not use one of the most enduring techniques in storytelling, and make people come back for more? In the weeks leading up to #GivingTuesday, you can begin your story and tease out different elements. Then, think of ways that you can create a cliffhanger of sorts, a "To be continued" element, that entices people to come back to see the ending, or to unlock an answer.
Maybe you can even have a matching campaign tied to how many people donate after "completing" the story.
5) Get personal
I can't stress enough how important it is to keep that human element and personal touch within your storytelling, even when you're fundraising against a very short timeline.
Don't fall into a trap of just pushing out the same message as always or using a general appeal to fundraise for your cause. Again, to stand out among the thousands of other nonprofits participating in #GivingTuesday, you need to find a way to be unique, and personalization is often the way to get there.
Use your resources: your community, your volunteers, or your board. Forget jargon and "approved" language—and show and tell your story from the heart. It works every time.
More #GivingTuesday Guidance: Get our free guide to launching your #GivingTuesday campaign.
https://gettingattention.org/wp-content/uploads/2021/08/JennaSauber.jpg
261
261
Getting Attention
https://gettingattention.org/wp-content/uploads/2021/08/getting-attention-logo.svg
Getting Attention
2021-08-23 16:04:46
2021-09-01 02:43:06
5 Storytelling Tips for Your #GivingTuesday Campaign