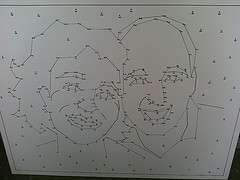 Dive into this second installment in my series to learn how to get what it takes to fund your nonprofit marketing plan. You'll find Part One here.
Q: OK, now I get how much it's going to take to do our marketing right. How do you propose we ramp up our marketing dollars from zero to what we really need?
A: Connect the dots between your marketing goals and what it will take to get there.
Start by reviewing your marketing goals (or articulating them, if you haven't already) to ensure they represent the best way you can put marketing to work to advance your organizational goals. Once you review those goals with leadership, and get approval, then clearly and concretely connect the dots between your proposed budget and what you want to accomplish in a way that's easily accessible. Your goal is to translate the actions outlined in the plan — what it will take to meet those goals — into expense.
In most cases, achieving marketing goals requires financial outlay in addition to human resource (time, effort and skills; in-house or outsourced). There's no way out of it: You have to pay for services such as reliable web hosting, flexible email marketing tools and postage. And if you want to design a high-impact website, analyze targeted email marketing or implement successful fundraising campaigns, there's a price tag associated with doing that well.
All too frequently the barrier to a sufficient budget is that your colleagues (staff and leadership) don't understand what communications really is, what it can accomplish and what it takes to do it really well. I recommend you guide them to that understanding by sharing your marketing plan (talking through it is far more effective than simply circulating the document) and making that clear connection between goals and budget in a one-page spreadsheet.
When you do, you'll find that budgeting is a completely different way of looking at your marketing work, serving as both a clear framework for your decision-making on wants vs. "nice-to-haves" and a powerful tool for getting the marketing dollars you need to meet agreed-upon goals.
Nonprofit Marketing Budgets: Part One
What's the barrier to getting the budget you need to achieve approved marketing goals?
https://gettingattention.org/wp-content/uploads/2021/08/dots.jpg
180
240
Getting Attention
https://gettingattention.org/wp-content/uploads/2021/08/getting-attention-logo.svg
Getting Attention
2021-08-23 16:04:09
2021-09-01 18:47:40
Ramp Up Your Marketing Budget to What You REALLY Need: Nonprofit Marketing Budgets, Part 2