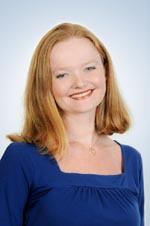 Welcome back to guest blogger, Susie Bowie, Communications Manager at the Community Foundation of Sarasota County…
There's an unexpected stranger standing at the intersection between nonprofit organizations and creative agencies offering "free" website, advertising or marketing services.  He has many names, but is most commonly known as "Why did we say yes?," "We should have thought about this more" and "Man, this is a disaster."
The danger can come from both sides. Small to mid-sized nonprofit organizations are notoriously (but often unfairly) characterized as unsophisticated when it comes to marketing prowess. Boards and grantmakers alike often don't want to fund basic marketing. Nonprofit staff can underestimate the investment of their time required—even in a pro bono project. On the agency side, creatives may get into the business of over-promising and under delivering to the simplistic nonprofit client who shouldn't have been such a big deal.
I recently spoke with Patricia Courtois, Principal of Clarke Advertising and Public Relations (based in Sarasota, Florida), about how to make it all work from both sides of the fence. A long-time award-winning veteran of the advertising and public relations field with clients from Tropicana to Sara Lee and ClosetMaid, her team's campaigns have won national recognition. Her recent engagement with All Faiths Food Bank here in Sarasota included a television spot that won a National ADDY. It was a great experience for both, by the way. And if anyone knows the ground rules for a healthy and productive engagement, Patricia does.
Here are some checkpoints, based on her extensive experience in the field:
For Nonprofits:
Free isn't always better than nothing. Use discretion when it comes to choosing your creative consultant. Just because a company or individual offers their services without a fee doesn't mean it's the best fit for your organization. Do your homework—check references, find out what the agency might expect from your nonprofit in return. If they want to promote their firm on your collateral material, for example, that may be something you need to consider carefully.
Understand that you share the commitment. Pro bono creative still involves staff direction, availability and support from your nonprofit. Know that many times, agency staff work after-hours on your pro bono project so they can still fulfill obligations from paying clients. Respect that with flexibility and being super-organized so your meetings are efficient and productive.
For Creative Agencies:
Make sure your staff is fully committed to the cause. Is the nonprofit's mission a fit with your agency's mission? Is it something everyone is on board with? If not, your account executives may feel resentment about the use of their time on the project. And finally, the nonprofit engagement should be much more than a way for you to market your own services.
Make sure there's skin in the game. Creative services can be undervalued if there is no cost at all to the nonprofit. Patricia recommends payment for some portion of the service—even based on a nominal amount a nonprofit may have budgeted—so there is some level of devotion to the project.
It's a business contract, even if it's pro bono. Providing a full scope of work to be jointly signed—along  with timelines, the number of hours being provided by the agency, graphic assets provided by the nonprofit, etc.—is key to avoiding frustration and inconsistent expectations.
The name of the game here is clearly defined boundaries, expectations and intentions. Keeping in mind that not every creative agency is a match for your nonprofit (and visa versa), you can use these guidelines to find the right partner and to firm up relationships with existing ones.
https://gettingattention.org/wp-content/uploads/2021/08/SusieBowie.jpg
226
150
Getting Attention
https://gettingattention.org/wp-content/uploads/2021/08/getting-attention-logo.svg
Getting Attention
2021-08-23 16:04:09
2021-09-01 03:11:13
Making It Work – Nonprofits and Pro Bono Creative