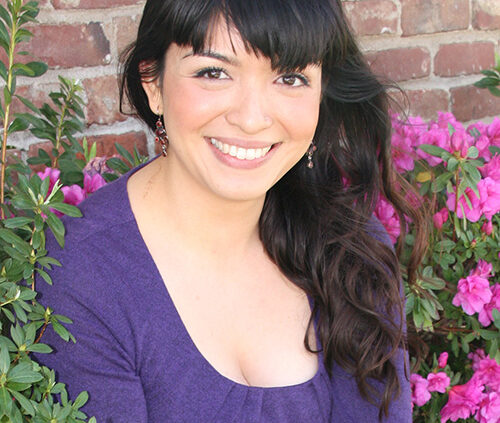 Guest blogger, Leili Khalessi is the Marketing and Communications Manager for RedRover, a national animal welfare organization. She's also on the board for The Yoga Seed Collective and couldn't help but make a few yoga-related puns below.
Thanks to Leili for contributing this stirring post  to this month's blog carnival—The Work Behind Your Work . There's still time for yours—Deadline Friday April 25.
As nonprofit communicators, we all know what it's like to try to find balance in our work despite competing priorities, multiple teams and never-ending deadlines. Never have I felt so "at home" professionally than at the Nonprofit Technology Conference (#14NTC), where I attended a session on "The Work Behind The Work" with Sarah Durham (founder of Big Duck), Stephanie Bowen (most recently with KaBOOM) and Nancy Schwartz. Across the room full of do-gooder marketers, it was clear that while we'd all happily bend over backward for the organizations we support, we were eager to learn from each other's ways to zen.
I shared my favorite (free!*) tool for project management: Asana (www.asana.com). Asana is a web-based task manager designed to enable individuals and teams to plan and manage projects without email.
Yoga practitioners will recognize the word "asana" as referring to yoga postures – so it's no surprise that this flexible app keeps RedRover's communications work meditatively calm yet groovin' in the flow. Here's why we use it:
Project manager's paradise: For me, lists = bliss. Asana gives me a place to lay out tactical plans with due dates and assignees for each task. The app structures the organization into teams, then projects, then tasks and subtasks. You can drag to re-order your tasks to customize your workflow by timeline or priority. As a manager, using Asana has only made it easier to communicate priorities downward, dog.
A process for every project: Creating our own templates in Asana enabled us to take the guesswork out of the work. Our editorial process, steps for creating an e-newsletter, and marketing campaign planners are all examples of project templates that live in Asana. Yes, live – all team members are encouraged to constantly refine and update our processes within Asana so that we're always improving.
Less email: Yes, thank goodness! Project participants can leave comments on tasks, tag other team members and even attach documents from Dropbox and Google Drive. No more wading through long threads of messages – our project communications are much more direct through Asana.
*Asana is free for teams of up to 15 members, with unlimited projects and tasks. It's worth trying out, even as an individual if you don't want to involve other team members.
Start by putting your to-do list into Asana, or try setting up a routine project into the app to get a feel for how it works.
https://gettingattention.org/wp-content/uploads/2021/08/RedRoverStaffwPet.jpg
590
500
Getting Attention
https://gettingattention.org/wp-content/uploads/2021/08/getting-attention-logo.svg
Getting Attention
2021-08-23 16:04:26
2021-09-01 02:43:57
Asana—Streamline the Work Behind Your Work (Nonprofit Blog Carnival)