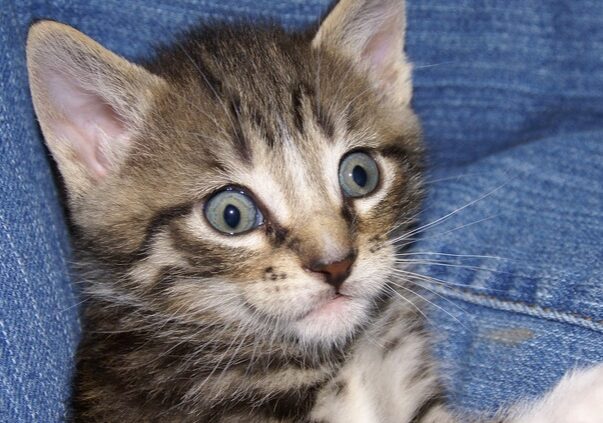 The opportunity you have in front of you today is SO big, that it' can seem overwhelming. …
You've decided to take another look at your engagement practices (Yea, yea, yea!), rather than just doing it. Breathe deep—the changes you make will have a huge impact on results.
What are YOU going to change? What will stay the same? PRIORITY NOW is the proven path forward.
You know that marketing and fundraising have to be more on target than ever, with messages based on right-now data and stories from across your channels, campaigns, and programs. That's the path to Priority Now—the relevant, memorable and unified supporter or participant experience you must provide, an experience that builds on each person's till-now engagement with your organization and is most likely to spur her next action.
Here's how to produce a relevant, memorable, and unified supporter experience:
1) Center supporters and participants at the heart of your organization, now and forever.
This isn't bright-and-shiny new, but it's more important than ever. Let me put it this way: If you don't shape program and services, marketing and fundraising around your supporters' and participants' actions, wants, habits, and values, you'll alienate folks who are close now and fail miserably in making new friends.
Volunteers, donors, activists, program participants, and other supporters are vital to achieving your mission. You can't do it without them so keep your eye on the prize.
To Do
Focus on no more than three groups of individuals—those most likely to take the actions you need or who represent the greatest risk to achieving your marketing goals (how you use marketing to achieve your organizational goals) if not engaged within the next six months.
Break these groups into segments by special interest, wants, previous actions, location, or any other combination of characteristics
Get to know them.
Practically speaking, there's just ONE path to that kind of unified experience: Right-Things, Right-Now Marketing. Get there with this Right-Things, Right-Now Nonprofit Marketing Plan Template
2) Listen to and learn from your people in a way that's radically different from what you're doing right now.
To Do
Set an end goal of treating (and communicating with) your supporters and participants as individuals, rather than one-size-fits-all, as much as possible. That means you shape engagement to each person's experience (more realistically, each segment of folks who share similar perspectives and experiences).
To get there, learn everything you can about your people every way you can, on an ongoing basis:

Develop personas or profiles that typify a member of each audience or segment and surround yourself and your colleagues with persona headshots—it's hokey, but it keeps the people who count at the top of everyone's mind
Ask and listen to input to learn more about your people's habits, preferences, wants, and dislike. People want to get what's relevant; this is how you make it happen
Listen to what's being said about your organization and team online, and engage with the speakers human-to-human
Compile information on interests and more via every single conversation (make it easy for your team to share the insights they gather) and active transaction (giving, volunteer sign up, event registration) pages, e-mail, and social.
3) Set up systems, roles, and responsibilities to harvest, share, and analyze data, feedback, anecdotes plus other insights
To Do
Assess where supporter information to date—preferences, habits, relationships, and interactions— lives across all departments and databases in your organization
Implement a robust database tool that enables you to integrate all data and anecdotes on a single supporter, prospect, or participant (now fragmented in multiple departments and records) into a single, in-depth profile. That's the key to the rich insights (a true 360-degree perspective) necessary for truly integrated marketing that reflects your peoples' interactions with your organization over time and is delivered consistently—across marketing channels and strategies—for a more relevant, resonant experience.
Log, share, and analyze what you learn about your people across your organization—instead of limiting your analysis to actions within a single program, campaign or channel—in a way that's easy to access for all.
The more coordinated and robust your insight is into each person you're hoping to engage, the higher the probability you'll motivate him or her to take the next action (or realize that he/she's not a likely prospect).
4) Shape rewarding and connected relationships with your people OVER TIME—a cumulative supporter or participant experience.
Your prospects and supporters are just like you—Individuals want content and programs to be customized to their preferences, habits, and history of action.
The Altimeter Research Group has deemed this the "me-cosystem: The ecosystem that revolves around "me," an organization's data and technologies to deliver more relevant, useful, and engaging experiences. Supporters will benefit from contextualized experiences (digitally and otherwise), in exchange for giving up personal data."
To Do
Apply your learnings and analysis, and those of your colleagues, to shape marketing and fundraising outreach, and hone programs and services on the fly; and
Ensure that one experience links to the next for each one of them (within reason, of course).
The days of the one-off marketing project or fundraising campaign are over. Now it's about insights, profiles and personas, and [a series] of connected experiences.
5) Get agile to satisfy supporter expectations that your nonprofit is continually adapting to fit their schedules and lives
And that has to include how they interact (or not) with your marketing and fundraising outreach, and your programs and services.
Beware! There's still way too much talking about data and stories among nonprofits, and way too little action on these insights. Priority Now means changing that. In fact, "[supporters and participants] are insisting that [nonprofits] sew together all of the micro-interactions (between organizations and individuals) in an intelligent way. And when [organizations] disappoint, their people often let them have it, and very publicly," says Wilkins.
To Do
Replace traditional campaigns—based on pre-determined start and stop dates and series of messages—with real-time marketing, based on supporters and participants' actions and schedules
Kill the e-mail blasts: Sending the same e-mail to everyone at the same time is the loudest "who cares" I know
Segment your lists as precisely as time, expertise and tools allow, grouping prospects by shared wants, values, or engagement history to produce more relevant content
Start to tear down the age-old barrier between program and marketing/fundraising efforts (and views of the people you want to engage or engage more).
6) Shift toward "all for one and one for all" teamwork
Priority? Throw down the gauntlet and tear down your marketing and fundraising ivory tower to excite and empower your colleagues!
In fact, that's the only way you'll build the all-organization relationships, sense of adventure, and satisfaction necessary to drive speeded-up marketing, delivery, and revision cycles on both program/service and marketing/fundraising fronts.
To Do
Join your colleagues across your organization in shaping ambitious but realistic roles and responsibilities for data and story gathering, sharing, analysis, and action.
Dedicate yourself, no matter your role, to making your donor experience as relevant and resonant as possible.
I urge you to forget whether you staff a program, run the teen volunteer program, do back-end accounting, or have the word "marketing" in your title. Instead, focus on joining forces to produce a satisfying, memorable, and unified engagement experience for your people. It's the ONE thing that will move your mission forward.
Bonus: Reduces your workload, increases your confidence that you're doing the right thing, and sends your professional happiness sky high.
Kick start your ONE thing now, with the Right-Things, Right-Now Nonprofit Marketing Plan Template
P.S. Get more nonprofit engagement tools, tips, templates & case studies delivered to your inbox!
Subscribe to Getting Attention email updates.
P.P.S. Thanks to Gary Keller for inspiring me to focus on the ONE thing, as "Success demands singleness of purpose." I recommend you read Keller's The ONE Thing: The Surprisingly Simple Truth Behind Extraordinary Results
https://gettingattention.org/wp-content/uploads/2021/08/Amazed_Cat.jpg
558
603
Getting Attention
https://gettingattention.org/wp-content/uploads/2021/08/getting-attention-logo.svg
Getting Attention
2021-08-23 16:05:44
2021-09-01 03:14:28
This ONE Thing Transforms Your Marketing & Fundraising