About Nancy Schwartz
About Nancy Schwartz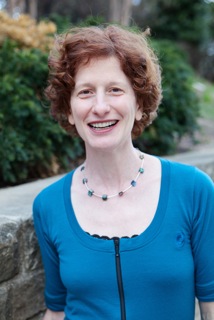 Nancy E. Schwartz helps nonprofits succeed through effective marketing as the publisher of the Getting Attention blog and e-newsletter, and as president of consulting firm Nancy Schwartz & Company (NS&C). Nancy and her team at NS&C provide marketing planning and implementation services to organizations as varied as the Corporation for Supportive Housing, Robert Wood Johnson Foundation, Environmental Health Coalition, United Jewish Federation of Tidewater and the National Center for Biking and Walking.
Nancy is a board member of NTEN and on marketing committees of her synagogue and high school and local PTA. She holds an MBA from Stern School of Business, New York University and a BA in Comparative Literature from Brown University.
In her life beyond nonprofit marketing, Nancy enjoys family time, gardening, cooking/eating, hiking, photo-ing and much more!
More about Nancy