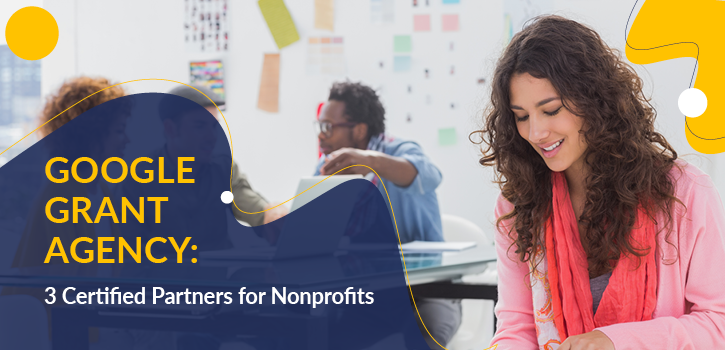 Since 2003 Google has offered the Google Ad Grant program to 501(c)(3) nonprofits and has helped them take their digital marketing to the next level. With this program, nonprofit organizations receive $10,000 a month in ad credits to create and host advertising campaigns on Google. If you're looking to get your nonprofit content in front of the right eyes, the Google Ad Grant is perfect for you. 
The best part? Anyone who is eligible and applies ultimately is able to get the grant!
However, just because the Google Grant board approved your website and account doesn't mean that program will automatically bring meaningful results. Google Grant campaigns require consistent upkeep, performance tracking, and compliance with Google's official account requirements. Not complying can even result in your account being suspended. 
That's why we recommend working with a certified Google Grant agency. There are tons of marketing professionals that say they can help with the Google Grant, but only a select few that are certified by Google. To help get your search started and ensure you partner with the right professional, this guide will walk through:
The Google Ad Grant can take your nonprofit marketing to the next level. Don't let this opportunity go to waste and partner with the right Google Grant manager. Let's get started!
Interested in learning more about the basics of the Google Ad Grant before diving in? Check out our dedicated guide here. 


Certified Google Grant Agencies: What Are They?
Many Google Grant users will turn to general marketing professionals to help set up, maintain, and grow their Google Ad campaigns. 
However, the Google Ad Grant program is not like other Google Ads accounts. 
For one thing, the Google Grant has extremely specific requirements and guidelines that organizations must meet. Additionally, regular Google Ad accounts actually have to pay per ad-click, whereas Google Grant participants can display their advertisements for free (up to $10,000/month)!
To ensure that nonprofit leaders are getting the best guidance possible, Google has a dedicated certification program for agencies that have the resources and knowledge to support the Google Grant program. Only a few dozen agencies and managers are actually certified, so make sure you check this list during your search. 

What do Certified Google Grant Agencies do?
Did you know that grantees managed by Certified Professional Agencies drive 8x higher conversion values than non-managed grantees?
This is because Google Grant agencies can do more than just set your Google Grant account up. In fact, professional agencies can help your Google Ad marketing campaign every step of the way.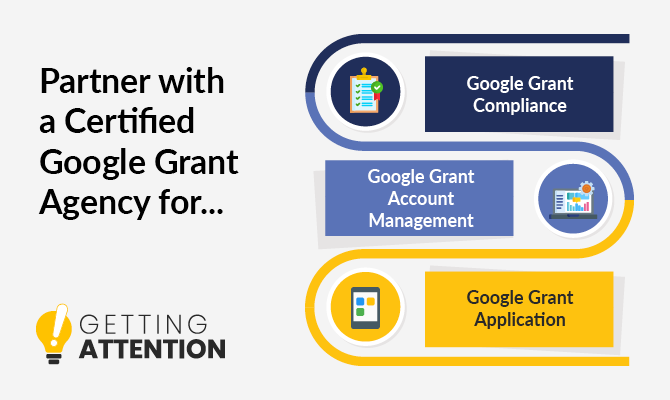 Google Grant Application
Are you looking to get started with the Google Ad Grant for the first time? Working with a Google Grant agency can help you get started and even guide you through the application process, helping ensure that your website and accounts get approved on the first try. These are the application requirements they can help with: 
Creating a Google for Nonprofits account

— This account is not only necessary for Google Grants, but can also provide access to services like Google Workspace for Nonprofits, Youtube Nonprofit Program, and Google Earth and Maps. The application is available through

Google for Nonprofits

and the right Google Grant agency can aid in filling it out. 

Registering with TechSoup.org

— To verify your Google for Nonprofits account you'll need to register your organization with TechSoup.org. TechSoup provides a Validation Token that Google uses to verify your eligibility and confirm your Google for Nonprofits account. If you've never registered your organization with TechSoup, Google Grant agencies can help

you sign up for an account here

. 

Installing Google analytics on your website

—

Google Analytics

is essential for not only your own data tracking purposes, but it is also a requirement that all websites need prior to applying. 

Ensuring your website has valuable and promotable content

— To get the grant, you'll need to submit your website for review to the Google Ad Grant team. To ensure you remain eligible, Google Grant agencies can assist in optimizing your web presence and online content.  

Holding current and valid charity status

— You'll need current 501(c)(3) status to receive the Google Grant. The right Google Grant agency can make sure that your documents and registrations are all up to date. 

Obtaining a valid SSL certificate —

The Secure Sockets Layer (SSL) is a security protocol between a web server and browser. You'll need an SSL certificate on your nonprofit website to move forward.

Agreeing to Google Nonprofit Terms

– To apply for a Google Grant, nonprofits need to agree and comply with the

Google Nonprofit Terms

. Certified agencies can walk through the terms and ensure that fundraisers know exactly what they're signing up for. 
It's simple — if your nonprofit organization holds valid charity status and your website is well-developed and promotable, then you'll for sure get the Google Grant. Partner with a Google Grant agency to ensure that nothing slips through the cracks and that the application process goes smoothly. 
Google Grant Account Management
Once you are approved for the Google Ad Grant, the real work begins. Managing your Google Ads can be difficult, especially when you have other projects to juggle and events to plan. 
How can you ensure that you're making the most of the $10,000 allotted each month and driving meaningful conversions? Here's what the right Google Grant agency can do:
Create, maintain, and optimize ad campaigns

— A healthy Google Grant account has ideally 3-5 ongoing campaigns if you want to see results. A Google Grant agency can keep track of these campaigns, report on performance, and refine your online content to continuously improve the campaigns. They can even provide a live dashboard and reporting with

Google Analytics

and

Google Tag Manager

so that you can get a sense of your goal progress in real-time.

Get your ad grant reactivated and compliant

— Getting your account suspended does happen and it's often due to poor account maintenance or a failure to comply with Google Grant guidelines. If your account is suspended, getting reactivated can be a somewhat painstaking process. Partnering with a professional who knows the ins and outs of the Google Grant compliance rules is your most beneficial option.

Maintain account hygiene

— Don't worry about having to maintain your data! Google Grant agencies can ensure that you have no outdated or unnecessary data hindering your work. 

Optimize online website content

— As your Google Grant campaign continues, you'll find that certain content will need updating or that you'll need to create whole new pages just to serve your audience's needs. Google Grant agencies can help with researching keywords that are relevant to your mission and assist with any landing page relaunches or redesigns to drive online traffic and conversions. 

Consistently checkup on your account

— Working on your Google Grant account is an ongoing process. Google Grant agencies are dedicated to checking in consistently with your account and ad campaigns to ensure that they are doing all they can to promote your mission and increase target actions. 
Don't worry if the full $10,000 isn't spent each month. Your Google Grant manager knows that the ultimate goal isn't to spend the entire grant but to use what you can to actually drive online conversions and see measurable results for your organization. It's much more valuable to spend fewer ad credits and focus on smaller campaigns for a targeted audience than scrambling to spend the entire amount. 
Google Grant Compliance 
One of the most prominent roles of a Google Grant agency is to ensure that nonprofits stay compliant with their guidelines and rules. Otherwise, without full compliance, your account is at risk of being deactivated. 
Google Grant policies change or update from time to time, so the official compliance page will be your best bet if you want to check up on a rule. As of August 2021, here are some of the most important requirements:
Keywords
Do not use single-word keywords unless it is one of the

approved exceptions

.

Avoid overly generic keywords that don't indicate the intent of the person searching, for example: '"free videos", "e-books," or "today's news".

Ensure your keyword quality has a score higher than 1 or 2. You can determine keyword quality with Expected clickthrough rate, Ad relevance, and Landing page experience. It's recommended to check your quality score on a regular basis to pause non-permitted keywords. Explore these qualities more on

Google's Quality Score about page. 
Data
Maintain a 5% clickthrough rate (CTR) each month. CTR is the number of clicks that your ad receives divided by the number of times your ad is shown. For example, if you had 5 clicks and 100 impressions, then your CTR would be 5%.

Have valid conversion tracking set up through Google Analytics and Google Tag Manager.
Account Structure
Have at least 2 ads per ad group, with at least 2 ad groups per campaign.

Have at least 2 sitelink ad extensions.

Respond to the annual program survey sent to the login email addresses on each Ad Grants account.
Bottom line: A Google Grant agency should keep your Grant account in check and ensure that it is fully compliant with all of the rules necessary, even as they are updated or changed. Make sure that the Google Ad Grant professional you partner with is able to support your needs as your account grows and evolves. 


What Should You Look For In Your Google Ad Grant Manager?
The first thing you should look for is whether or not the marketing agency is certified by Google. Thousands of agencies will say that they can help with the Google Ad Grant, but only a few dozen have actually been through the Google Grant certification process.
You don't want to partner with a new agency and get your account suspended just because they do not fully understand Google's compliance requirements. To avoid having to go through the process of reactivating your account, a certified Google Grant agency is essential. 
Along with a Google certification, look for these particular qualities:
A focus on Google Ad Grants

— Many marketing agencies offer a variety of different services, with the Google Ad Grant being just one of them. More often than not, an agency dedicated to Google Grants or with a core focus on it is your best bet. With a team assigned solely to the Google Grant, you're sure to know when new features are available or keep compliant with changing guidelines. 

A fair pricing model

— The prices that agencies charge can span quite a bit, so make sure you're understanding the full pricing model before you make any major decisions. For instance, inquire if they have a set-up fee (which is not standard) or if they charge you for an audit (which is often free). 

Agency case studies

— Oftentimes, established agencies will have a host of case studies depicting how they've helped nonprofit clients in the past increase online conversions with Google Grant. It can be helpful to specifically find case studies with organizations similar to yours in size and goals. 

Reviews and testimonials —

Along with case studies, make sure to look up reviews and testimonials. While the agency likely boasts positive reviews on their website, it can also be worth looking into Google reviews and Facebook reviews.
The good news is that Google has already done some of the work for you with its certification program. Using that list, you can then do further research to hone down the perfect Google Grant agency.



Explore These Certified Google Grant Agencies
Explore this dedicated directory of Google Ad Grant certified professionals to find the agency that is best fit for your organization and needs. Every professional in this directory has gone through Google's own certification program and effectively proved that they are qualified to advise and manage Google Ad Grant accounts. Use the official page to:
Filter agencies by criteria like language or region.

Check out each agency's website to explore their offerings and specializations.

Reach out to agencies that pique your interest and maybe receive a complimentary audit. 
While you can do the digging on your own, we actually have a couple of certified Google Grant agencies that we'd recommend, starting with Getting Attention. 
Getting Attention: Our Favorite Google Grant Agency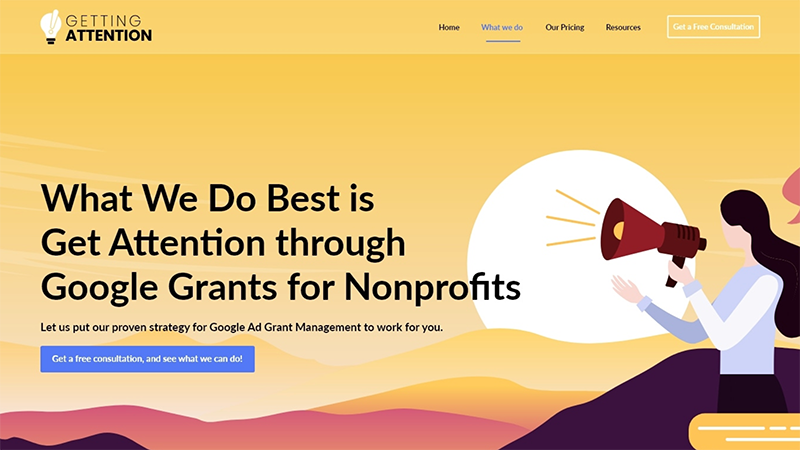 Here at Getting Attention the Google Ad Grant is our sole specialty. We are a fully certified Google Grant agency and are prepared to help your account no matter what stage it is at. We don't just take a quick review of your account and services and offer some tips. Our team partners closely with yours to fully understand your mission, who your organization serves, and how you can drive meaningful conversions and results.
Here are some of our services:
Google Grant Application

— Don't worry about forgetting something in your application. Our experts are here to walk you through every step to ensure that your account is reviewed and accepted. 

Google Grant Hygiene

— When it comes to your Google Grant account, data is everything. With our help, you'll never have to deal with duplicate points or outdated data bogging down your processes. 

Google Grant Reactivation

— We know that getting your Google Grant account suspended isn't ideal. We can help you get your account up and running again and make sure it stays that way. 

Keyword Research

— Sometimes, the key to a successful Google Grant account is valuable online content and research. That's why keyword research is one of our main skills. Make sure your website content is effectively serving audience needs while also inspiring them to take action. 

Google Grant Management

— Tracking conversions and campaign performance is an ongoing process for Google Grant account holders. Not only can we assist in staying on top of reporting, but we can also pinpoint the most useful opportunities and goals for your nonprofit. 
Are you interested in a free consultation? Contact us to learn more about how Getting Attention's services can help your nonprofit grow. 
Other Google Grant Agencies
Nonprofit Megaphone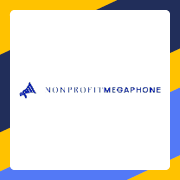 Nonprofit Megaphone is a Google certified Google Grant Management team that has helped over 400 nonprofit clients set up their Google Grant ads and see phenomenal increases in conversions. 
Nonprofit Megaphone is prepared to help nonprofits:
Acquire the Google Grant

— Getting approved by the Google Grant agency is a breeze with Nonprofit Megaphone. They even have a 100% success rate!

Create and maintain ad campaigns

— No matter the number of services or programs, Nonprofit Megaphone can help nonprofit leaders create successful ad campaigns and select the best keywords to do so. 
Explore how Nonprofit Megaphone can help your Google Grant account here. 
Media Cause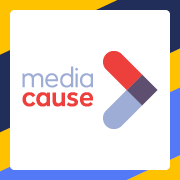 The Media Cause team has been managing Ad Grant accounts for nonprofits for over 10 years now, dedicated to helping nonprofits drive awareness, attract new donors, and increase other valuable online conversions.
Media Cause can help nonprofits
Increase meaningful actions on your website

— Whether it's joining your email list or making Media Cause aims to build strategic campaigns that target the right people, at the right time, and with the right messages.

Optimize their existing Google Grant account

— Media Cause will regularly monitor and optimize your Google Grant campaigns to ensure it is always driving meaningful and high-value traffic to your website.
Explore how Media Cause can help your nonprofit here. 
Additional Resources
When it comes to starting your nonprofit online marketing on the right foot, the Google Ad Grant is your answer. However, applying and maintaining the Google Grant account is no walk in the park. Whether you're having trouble proving your website is valuable or can't keep up with Google's compliance guidelines, turning to a certified Google Grant agency, like Getting Attention, is your best bet.
Interested in learning more about Google Ad Grants or marketing your mission effectively? Explore these additional resources:

https://gettingattention.org/wp-content/uploads/2021/09/Google-Grant-Agency_Feature-1.png
350
725
Getting Attention
https://gettingattention.org/wp-content/uploads/2021/08/getting-attention-logo.svg
Getting Attention
2021-09-01 21:10:27
2021-09-09 10:41:53
Google Grant Agency: 3 Certified Partners for Nonprofits