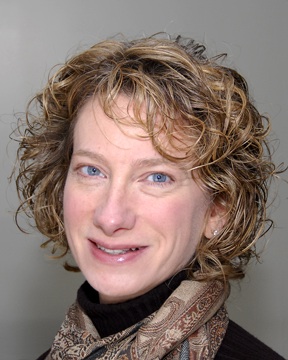 I'm pleased to welcome back guest blogger, Kimberlee Roth, one of our team's valued writers. Kim also writes for the Chicago Tribune and The Chronicle of Philanthropy among other publications, and is author of Surviving a Borderline Parent.
As a writer, I hear these complaints all time: "I never know where to start"; "I don't know what to say"; or "I know what I want to say, but I can't seem to find the right words."

Sound familiar? Staring at an empty page is intimidating, whether it's a sheet of real paper or a blank document on a screen. So many thoughts, so many possible words. Usually, very little time.
Whenever people tell me they're stuck, I remind them to take a step back and ask these three questions. They may seem obvious, but it's surprising how many times we start to draft a nonprofit communications piece without answering them.
Once you have the answers, the writing process feels much less daunting. The following three aren't the only questions to ask, of course, but they're a solid start that will make what to say and how to say it more clear to you.
Give it a try next time you find yourself at a (temporary, I promise) loss for words.
1) Who, exactly, am I writing to?
Define your target audiences, and be as specific as possible. Picture, individually, some of the people you're writing to.
Create and use personas. If you won't be able to customize or segment the piece you're writing, identify the common denominator among audience members and keep that in mind as you continue.
2) What's my purpose for writing now?
Define your objective. Why are you creating this content, and why now? (And notice 'objective' is singular–if you try to accomplish too much with any one piece, you risk losing readers' attention or confusing them.)
Are you trying, for example, to get readers to join your organization, RSVP for an upcoming event, boost your website traffic, follow you on Twitter or to let supporters know about a recent milestone or accomplishment?
3) What's the take-away message, the call to action, you want readers to respond to?
What's the one message–yes, only one–that you want the reader to retain, the one action you want him or her to take?
Save the date for an event? Register for your e-newsletter? Join your org this week, before a promotion ends? Bring a friend to your next volunteer meeting? Like your Facebook page? Be specific; make the call to action crystal clear and easy to carry out.
How do you move forward when a case of writers' block hits? Please share your escape strategies here.
P.S. Get more in-depth case studies, templates and tools, and guidance for nonprofit marketing success — all featured in the twice-monthly Getting Attention e-update. Subscribe today.