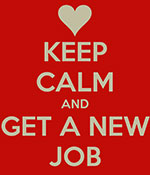 Looking for your next communications job? Hiring? Reassessing your own role or team configuration? Turn to these top sources for nonprofit marketing and communications job postings:
Charity Village Jobs: The epicenter for nonprofit jobs in Canada.
Communications Network Job Bank: Openings at foundations, corporate grantmakers, nonprofits, and consulting firms. Many jobs here aren't listed elsewhere.
Council on Foundations Jobs: Mostly positions at U.S. grantmakers of all types.