About Nancy Schwartz
About Nancy Schwartz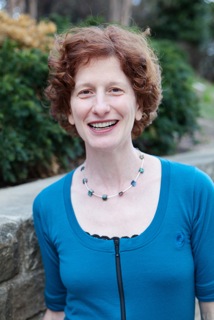 Marketing problem solver Nancy Schwartz helps nonprofit organizations hone messages and campaigns to grow loyal relationships with key supporters and spur them to donate, volunteer, and participate.
Known for connecting strategy with refreshingly-application, Nancy is a renowned speaker and trainer, a disarming and motivating coach and consultant, and publisher of the blog, Getting Attention. In any medium, her deep experience, insights, and passion guide clients and audiences up and over their most daunting fundraising and marketing challenges.
Nancy volunteers at the Interfaith Food Bank of the Oranges and with her local political action committee and garden club. She served on the NTEN board for two terms. Nancy enjoys gardening, cooking and eating, photography, hiking and all kinds of exploration with her husband Sean and daughter Charlotte. She's about to take on her fourth sprint triathlon, training with a spirited and strong group of local women.
Nancy holds an MBA from Stern School of Business, New York University and a BA in Comparative Literature from Brown University.
More about Nancy