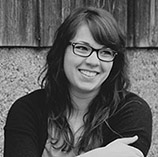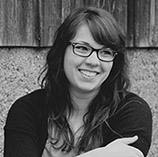 Thanks to guest blogger Alex McLain, who designs engaging websites for nonprofits as a member of the Wired Impact team.

Creating a new website for your nonprofit is a mind-boggling task. You've got a million questions reeling through your head throughout the process, but one of the most important to consider is: "How important is the role of design in our website?" Without a doubt, your answer should be, "Very important."
In order to wow website visitors and keep them returning to get more info, make more donations, or sign up for events, your site needs to stand out in a sea of websites that "get the job done." Here are 10 ways great visual design drives website impact:
1. Makes a Good First Impression
I know what you're thinking, "How can a website make a first impression? It's not human. It's not going to walk into a room and shake hands and kiss babies."
But your website is one of the main faces of your organization (and frequently the first one new folks see). When potential supporters come to your site, you want them to immediately feel a sense of awe and be comfortable navigating and browsing through your site.
2. Inspires Confidence in Your Organization's Impact
People want to support a nonprofit they trust will make a difference in the world. The work you do is important, and deserves to be showcased in a bold and beautiful manner. A striking, professionally designed website can help establish confidence and authority surrounding your cause.
3. Demonstrates that You Are Active and Relevant
Having an up-to-date and visually appealing website helps people to see that your nonprofit is actively working in your respective community. If your site looks like it's from 1992—with a jarring background color and poor graphics—your organization may be perceived as inactive or out-of-date, and maybe even incapable of efficiently solving the problem you focus on. Having a dated site makes it far less likely that your visitors will be inspired to get involved.
4. Evokes Emotion
Being in the nonprofit sector, a huge part of what you do likely revolves around emotion. Maybe you're fighting to keep the ozone layer intact, providing food for malnourished children, or rescuing homeless animals. These topics alone start to evoke emotion from supporters. In positioning your marketing efforts as cheerfully hopeful, boldly passionate, or even using sadness (with care) to grab people's attention and compel them to help, you're further delving into people's emotions to motivate action. In fact, a study by a Wharton marketing professor on how to increase charitable giving found that "feelings, not analytical thinking, drive donations."
A stellar design will bring your organization's story to the forefront of your website, both visually and textually. It will motivate people to act based on how they feel toward your cause, and your nonprofit's ability to be a part of the solution.
5. Prompts Actions: Donations and More
A well-designed website highlights specific, doable calls to action in strategic places throughout your site.
Make action opportunities clear and easy to find. Showcase what you want your visitors to accomplish on your website. Do you need volunteers? Add a "Sign Up to Volunteer" banner to your homepage. Do you need donations? Include a "Donate Now" button in a prominent spot in your navigation.
6. Enhances User Experience
User Experience basically means how your visitors feel when interacting with your site, and it is insanely important to take into account when designing a website.
According to the Online Marketing Institute, 85% of people abandon sites that are not well designed and easy to use, and 83% of people flee sites that require too many clicks to find what they're seeking. For this reason, ensuring that your design is visually engaging and well-organized can be invaluable for your nonprofit. You want people to stay on your site for as long as possible, learning more about your organization, and ultimately donating or getting involved in other ways.
7. Makes Your Site Easy to Use On-the-Go
Mobile is a must at this point, but there's more to great mobile site design than just pretty pictures, a nice color palette, and enough breathing room in between lines of text.
Responsive design refers to a site that automatically adjusts its layout to fit the screen size of the device it's being viewed on, and is something you should definitely consider. Optimizing your website for mobile devices can be priceless in a world where over 74% of internet users are accessing the web on their mobile phones, according to eMarketer. And in a study released by Google, 25% of online donors in 2013 made a donation on a mobile device. That's a ton of donating potential you don't want to lose.
8. Connects You with a Younger Audience
It's no secret that Millennials are always online. Whether they're surfing the web, tweeting, pinning, Facebooking, whatever the case may be; Millennials care about socializing and sharing what they feel passionately about.
According to the 2013 Millennial Impact Report, keeping a website updated, and using photography are very important for keeping Millennials interested. In fact, 75% of respondents indicated that their biggest turnoff is an out-of-date website. By having a well-designed site, you can attract this generation now, and steadily build relationships and support for your cause throughout their lifetime.
9. Reinforces Your Brand
Consistency is the key to seamless branding across all communications platforms. Integrating in typography, imagery and colors across online, print and social content smooths supporters' transition among media.
When people are able to quickly identify your organization by its familiar "look and feel" (known from materials they have already seen), that's a valuable short cut to trust for you. You're instilling trust that your nonprofit is organized, and has a clear vision plus the ability to tackle that vision head-on.
10. Converts Casual Visitors into Supporters
Your website is the portal into your world. Your site enables potential supporters to see what you're accomplishing and how you're doing it. By having an up-to-date, visually stunning website, your organization can draw people into the work of your organization and create emotional connections without requiring you to meet face-to-face.
By compelling site visitors to stay connected and share your cause with friends, you can raise more money, grow your volunteer base, meet new supporters, organize larger fundraisers, and ultimately extend closer and closer to realizing your mission and vision.
Has your nonprofit launched a newly-designed website recently? If so, how has it affected your presence on the web?
https://gettingattention.org/wp-content/uploads/2021/08/mclain-headshot.jpg
157
158
Getting Attention
https://gettingattention.org/wp-content/uploads/2021/08/getting-attention-logo.svg
Getting Attention
2021-08-23 16:04:46
2021-09-01 02:42:52
How Great Website Design Drives Connection & Action