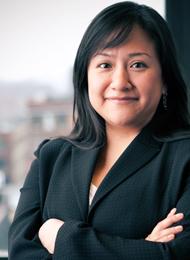 Guest blogger Yesenia Sotelo founded Smart Cause Digital where she builds and grows smart websites.
"Email is dead. No one reads their email anymore."
You might have heard this before and you might hear it again—but not from me! Email is one of the most powerful tools available. In fact, every organization (including yours),  regardless of its size or mission, can do great things with an email list.
"Email is dead! Long live social media!"
I love social media almost as much as I love email. There's plenty of proof of my love over on Twitter and Instagram. But social media is NOT (yet?) a replacement for email marketing. Email and social media are complementary and they should *both* be in your nonprofit's toolkit.
Take these three steps to turn your organization's website into an email-capturing machine…