Through the Google Ad Grant, Google provides nonprofits with thousands of dollars in grant money to spend on marketing. However, from ensuring they're eligible and applying for a grant to actually running an ad campaign, nonprofits need to do their research before they can get started with a Google Ad Grant.
Fortunately, resources dedicated to Google Ad Grant training are plentiful. Informational blog posts, webinars, and training courses are all available to help nonprofits maximize their ad grants' potential.
Whether you need marketing advice or are looking for tips on how to apply for the grant, these four resources can help with all of your nonprofit's Google Ad Grant training needs.

Getting Attention
Getting Attention is a Google Ad Grants agency that helps nonprofits apply for the Google Ad Grant, run their ad campaigns, and maintain grant compliance. Along with these paid services, Getting Attention also hosts a regularly updated blog with free educational content that nonprofits can access at any time.

The content hosted on Getting Attention is sourced from a variety of experts in the nonprofit field, ensuring the tips and best practices shared reflect the views of a number of professionals. Content also varies widely in length, from quick tips to some of the most comprehensive deep dives on nonprofit best practices around.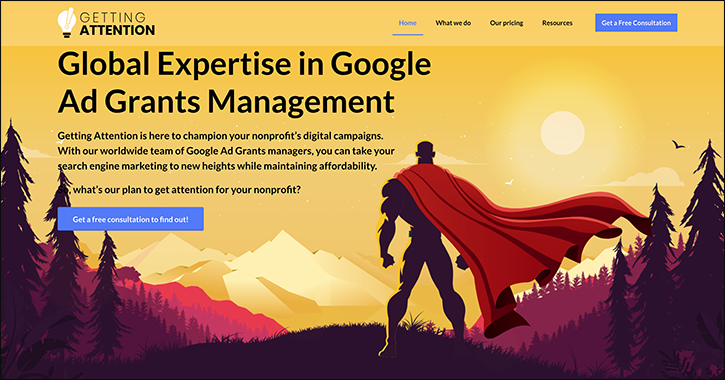 What you can learn
Getting Attention's blog covers a variety of topics, including:
Google Ad Grant basics. Getting Attention's guides on the Google Ad Grant cover everything from eligibility requirements and how to apply to choosing your campaign's target keywords and creating the most effective ad possible.
Nonprofit marketing strategies. Learn how to develop Google ad campaigns that will result in more clicks with articles. Along with advice for running an ad campaign, Getting Attention also provides resources on social media marketing, developing a brand identity, and how to optimize your overall nonprofit communication strategy.
Agency and consulting assistance. Nonprofits interested in working with a Google Ad Grant agency or a nonprofit marketing consulting firm can find advice on how to research consultants, assess them, submit requests for proposals, and form long-lasting partnerships.
Awareness and advocacy campaign tips.

Wondering how you can use the Google Ad Grant to promote an advocacy campaign? Getting Attention's blog features articles on planning an advocacy campaign, keeping supporters engaged, and marketing a campaign online

.
And much more. Nonprofits looking for advice on managing volunteers, accepting stock donations, hosting hybrid events, creating an effective donation page, and a variety of other nonprofit-centric topics can likely find a helpful article on Getting Attention's blog.
Cost
All blog content on Getting Attention's website is free.
If you're interested in Getting Attention's Google Ad Grants services, get in touch to schedule a free consultation.


Google for Education
Google for Education is a collection of video courses created by Google for a variety of audiences, including teachers, librarians, students, parents, job seekers, and business owners. Of these courses, nonprofits can learn from the program's free lesson on the Google Ad Grant. These short training videos are a strong introduction for nonprofits that want to hear about Google Ad Grants directly from Google.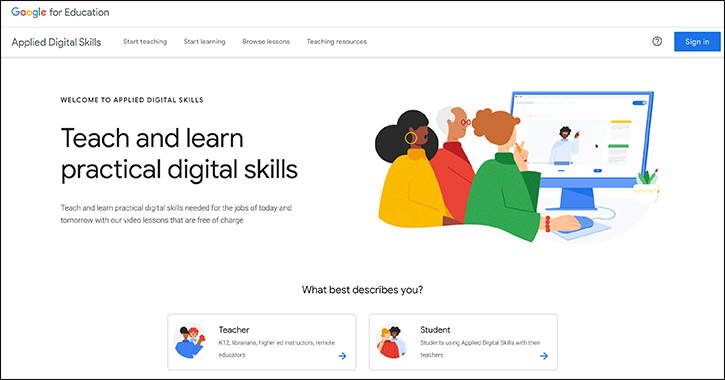 What you can learn
Google for Education's Google Ad Grants training course teaches nonprofits the following:
Marketing campaign planning. L

earn how to develop a marketing campaign that will actively be helped by the Google Ad Grant. Google for Education explores how nonprofits can use their mission statement to derive marketing goals that are relevant to Google Ads.

Conversion tracking. Figure out what metrics to track and how to track them, such as adding HTML tags or linking your Smart Campaign to Google Analytics. The course walks through how to add Google Analytics to your campaign for less tech-savvy nonprofits.
Quality scores. Learn how to use Google's quality score metric to better understand your campaigns' overall value and relevance to your audience.
Cost
Google for Education's resources are free. Just sign up with a Google account to access all of their content and track your progress through each course.

TechSoup Courses
One of the first steps to applying for the Google Ad Grant involves registering your nonprofit with TechSoup, a technical support organization focused on helping nonprofits. Given their role in the Google Ad Grant application process, the TechSoup team is highly familiar with Google Ad Grant training and offers a variety of courses, including one dedicated to the Google Ad Grant.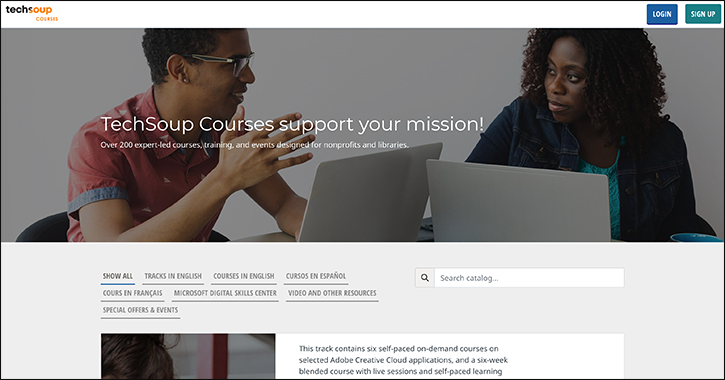 What you can learn
Nonprofits interested in using TechSoup as a training resource can discover:
How to apply for the Google Ad Grant. Get an in-depth view of what the Google Ad Grant is and how the application process works, including an overview of current policies for the grant.
Google Analytics best practices. Learn to set up and view data from Google Analytics to create a dashboard that's effective for your nonprofit. With Google Analytics, you can more accurately understand your website's traffic, providing data that can help you improve your Google Ad Grant campaigns.
A variety of other subjects. T

echSoup provides courses on many nonprofit-specific topics, including how to apply for grants, use Adobe tools, host virtual events, analyze data, and more. Plus, TechSoup also offers seminars in Spanish and French for learners who primarily speak those languages

.
Cost
Each of TechSoup's courses has its own pricing, and their recorded seminar series on the Google Ad Grant costs $75 to access.

Udemy
Udemy hosts courses on a wide range of subjects, including how nonprofits can use the Google Ad Grant. These courses are usually multi-part video series and often include extra materials, such as knowledge quizzes, educational articles, and downloadable resources. Their course on the Google Ad Grant also comes with a certificate of completion after finishing the 1.5-hour video series.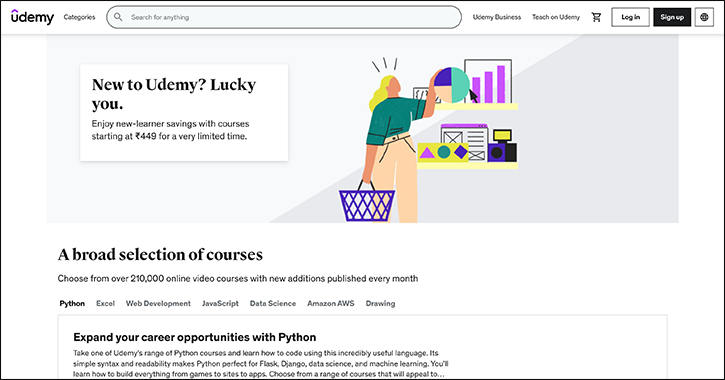 What you can learn
Udemy's Google Ad Grants training course provides information on:
Campaign best practices. Learn how to write strong copy for your ads that will lead to clicks, as well as how to expand the space your Google ads take up with Sitelink Extensions.
Keyword research. Get advice on how to conduct keyword research, strategically add keywords to your copy, create Adword groups around keyword themes, and leverage negative keywords.
Campaign maintenance. Download a checklist of tasks to perform every two or three weeks to ensure your Google Ad campaigns maintain compliance and how to fix campaigns that are not meeting expectations.
Cost
Udemy's prices vary from course to course. Additionally, Udemy regularly offers discounts and promotions. For example, while the Google Ad Grant training course is normally $109.99, it has been on sale for as low as $30.00. Plus, there is a 30-day money-back guarantee if the course does not meet your nonprofit's needs.

Host impactful Google Ad Grants campaigns with the right training
The Google Ad Grant is an effective marketing tool that can get your nonprofit's name in front of a large audience of potential supporters. To make the most of the opportunity the grant presents, ensure your team has the training they need to choose effective keywords, create outstanding ad copy, and ensure your ad campaigns are directed to the content you most want to promote.
If you're looking for more training resources, start your search with these standout articles from Getting Attention's free blog:

https://gettingattention.org/wp-content/uploads/2023/07/google-ad-grants-training_Feature.jpg
700
1450
Getting Attention
https://gettingattention.org/wp-content/uploads/2021/08/getting-attention-logo.svg
Getting Attention
2023-07-17 21:15:35
2023-07-18 13:58:36
Google Ad Grants Training: Top Resources and Courses