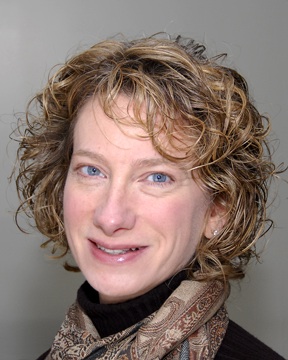 I'm pleased to welcome back guest blogger Kimberlee Roth. Kim usually blogs on annual reports (one of her specialties) or effective writing for nonprofits, but steps outside the norm today to cover this very compelling webinar on social media.
As a writer who often works with nonprofits, I've become increasingly interested in how social media can support an organization's other communications efforts and, on the flip side, how it can detract.
That's why I was excited to learn about "Using Social Media for Social Good," a live discussion (a.k.a. online chat) with Allison Fine, presented by The Chronicle of Philanthropy in late March. Fine is co-author of The Networked Nonprofit and she presents a weekly podcast for The Chronicle, called "Social Good."
What ensued was an informative and lively virtual discussion with participants candidly sharing challenges, advice and experiences.
At the end of the chat, I closed my browser window with a list of takeaway messages worth sharing. My summary doesn't do the whole event justice, though, so make sure you check out the full transcript here.
When it comes to social media, strategy should trump tools.
Think about social media in terms of your audience(s) and goals–and how it fits into your overall communications plan. You may detract from your org's overall communications if you're putting mixed messages out there. (I would add that you're also undermining your organization's branding and positioning, something you've likely worked extremely hard to establish.)
Content should reflect your organization's personality; be open and honest.
To translate an engaged social media following into donors, focus on building relationships first. Listen to supporters, learn what they're interested in, then share information about your org and cause.
Broaden your definition of 'involvement' from donations to include participation. Young adults in particular may be enthusiastic about devoting time to your org but unable to make monetary donations.
Think about social media in terms of conversations with individuals. Interact. Be generous. Celebrate others' successes. Grow your network by deepening existing connections. (Quality over quantity.)
Don't let fear of losing control of the conversation about your org keep you from using social media. If you encounter negative feedback, admit mistakes. Being open about shortcomings can win you long-term fans.
What has your org learned about using social media to communicate with your target audiences? Please share your experiences here.