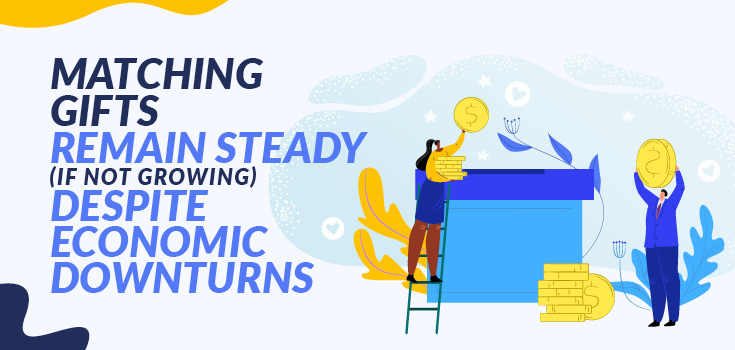 Effective fundraising can be difficult in the best of times, and strenuous economic circumstances can throw a wrench in any organization's well-laid-out plans. That said, matching gift programs remain a top source of funding for many nonprofits, and matching gifts despite economic downturns is entirely possible.
In order to best craft a matching gift strategy for your organization, it's essential to both look at past examples and cite probable trends for the future.
Which is why, in this guide, we'll share valuable insights into the following:
The good news is this ⁠— research shows that matching gift opportunities remain steady and are likely to continue doing so. At the same time, it's important to equip your team with the knowledge surrounding matching gift programs, their current status in the nonprofit sector, and what you can do to set your mission up for success.
Let's begin.
What We've Learned From Previous Economic Downturns
Since the conclusion of the Great Depression in 1939, the U.S. has fallen into thirteen economic recessions. In the most recent circumstances, we've seen the effects that difficult national (and even global) financial crises have had on one of the most popular forms of corporate philanthropy⁠—matching gifts.
Luckily, the evident impact has been largely positive, which is a benefit to the companies, their employees, and nonprofit causes around the world.
Matching Gifts in the Great Recession
The Great Recession, which occurred from December of 2007 to June of 2009, was one of the first to take place while matching gift programs were a commonplace type of philanthropy. And while many were concerned about companies taking away the giving opportunities, this didn't tend to be the case.
In the words of Aron Cramer, president and CEO of Business for Social Responsibility, "This recession is wiping away a lot of things, but so far, corporate responsibility seems to be a survivor." Looking back on the happenings, we're glad to report that corporate giving continued to thrive throughout the downturns.
Here's what a few well-known companies had to say (and do) concerning corporate giving in the 2008 recession: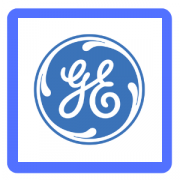 General Electric — According to its 2008 annual report, the GE Foundation reallocated an additional $20 million to increase its support for organizations providing communities with basic needs such as food, clothing, and shelter. In fact, General Electric's overall philanthropic giving grew by 13.6% as compared to the previous year⁠—despite a stock price decrease of 55%.
In the words of GE's Chairman and CEO at the time, Jeffrey Immelt, "When we come out of this fog, this notion that companies need to stand for something – they need to be accountable for more than just the money they earn – is going to be profound."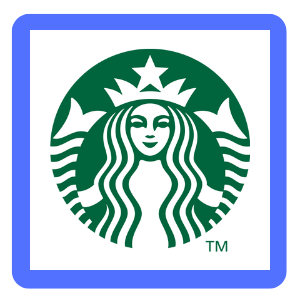 Starbucks ⁠— In December of 2008, Howard Schultz, at-the-time CEO of Starbucks Coffee Company, published a contributor piece in the Huffington Post outlining his passionate belief in the participation of corporate social responsibility. Amidst the economic downturn of the time, Schultz proclaimed that it was not the time to cut giving and other social contributions.
In his own words, the Starbucks CEO stated, "With that mindset comes the false belief that investments in people and training can wait; that corporate social responsibility can be put on the back burner." And the idea is reflected in Starbucks' matching gift data, as well! Not only did the company retain its matching gift program despite overall financial hardship, but it saw a 28.6% increase in matching gift totals from year over year (source: 2007 and 2008 Global Impact Reports).
Matching Gifts + COVID-19
The next recession seen by the U.S. took place between February and April of 2020 and was the direct effect of the coronavirus pandemic during the same time period. And again, many were pleasantly surprised at the charitable responses taken by tons of businesses, small and large.
Check out these companies' matching gift responses to the COVID-19 pandemic and resulting economic downturn: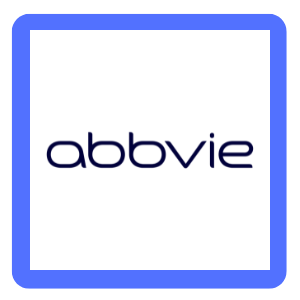 AbbVie ⁠— In order to aid in COVID-19 relief efforts, global biopharmaceutical company AbbVie opted to significantly increase its charitable contributions to nonprofit causes amidst the pandemic outbreak. In late March of 2020, the company announced a $35 million donation above and beyond its existing nonprofit funding⁠. This was in addition to an expanding matching gift program for its employees, offering to match team member donations at a 2:1 rate, rather than its typical dollar-for-dollar approach.
According to chairman and chief executive officer, Richard A. Gonzalez, "AbbVie is making this donation to nonprofit partners that will have an immediate and significant positive impact in communities that have been hit hardest by this unprecedented crisis. Our 30,000 AbbVie team members around the world are proud to be able to help make a difference in the fight against this virus."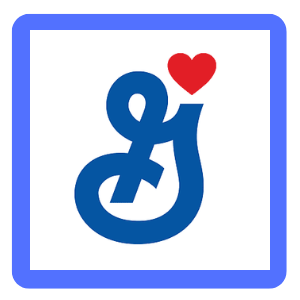 General Mills ⁠— General Mills, Inc. similarly chose to increase its employee matching gift program in response to COVID-19 as a way to further motivate its employees to give back to their communities. In March of 2020, the company increased its maximum matching gift amount per employee by 50%. Not to mention, when you consider General Mills' already-established 2:1 match ratio, the company set its employees up to continue making a significant difference, resulting in over four times their initial donations' impact.
Mary Jane Melendez, president of the General Mills Foundation, reported the following: "As a company, we have the values, insights, and partners to positively impact the lives of millions of people worldwide during this unprecedented time as the world navigates the COVID-19 pandemic. These grants will help expand food access and lend added support for many of our communities around the world."
And it didn't end there, either! Double the Donation compiled a list of even more key companies that chose to expand their matching gift initiatives in response to the COVID-19 pandemic⁠. This includes Apple (introduced a two-to-one ratio as opposed to their traditional dollar-for-dollar match), Google (significantly increased their matching gift cap to $20,000 per employee), Honda, Microsoft, and more.

What We're Seeing Regarding Program Updates in 2022
2022 has been a significant year in terms of changes—both regarding corporate matching gift programs as well as in the overall economic landscape. Luckily, despite any economic downturns we've seen, the adjustments in matching gift programs have been overwhelmingly positive.
Let's browse a few companies that have enhanced their employee donation-matching initiatives in the past year—and specifically, how they've done so.
Reinstated Programs

These programs that had previously lapsed have been brought back, further empowering their employees to get involved:
Increased Match Ratios

Increasing matching gift ratios enables employee donors and the nonprofits they support to do exponentially more with the funding they contribute. Now, with growing match ratios, these companies aim to double, triple, and even quadruple their team members' individual gifts:
Elevated Donation Maximums

As corporate donation matching maximums grow, so does the capacity for donors' matching gifts to make a difference for the causes they care about. Check out these companies' programs, now with more room for eligible matching:
Matching gifts as a whole tend to ebb and flow; one program may end, while another few begin. However, we've seen the overall offerings increasing steadily in the past few years. And as we jump into the new year, we can continue to expect program enhancements, new offerings, and more.
What We Can Expect for the Future of Matching Gifts
As the U.S. economy trends downward, many are once again beginning to question the future of matching gift fundraising opportunities. Will companies cancel these programs as their own profits are in danger? Or will they up their giving efforts as their communities' needs continue to grow?
Unfortunately, there's no way to look directly into the future and figure out what companies will end up choosing. However, a look at the past, and an analysis of current matching gift trends, can help us craft our hypotheses.
And that being said, here's what we can expect to occur in terms of matching gifts despite economic downturns:
Companies with existing programs will continue to match employee gifts.
First things first, most companies that already match employee donations are likely to continue doing so. A matching gift program is typically an ongoing initiative rather than something that is often canceled and re-instated at a later, more promising point in time. Most companies see matching gifts as what they are⁠—long-term, positive investments⁠—and will not opt to negate their offering, even despite a nearing or existing recession.
Not to mention, the vast majority of companies will have already established their matching gift budgets for the time being. Plus, cutting corporate philanthropy programming in order to increase business profits would be a pretty poor public relations strategy⁠. This is especially true in a time when corporate social responsibility is being increasingly demanded from businesses across the globe.
More companies will begin offering employee donation-matching initiatives.
In a recent survey, 39% of companies reported plans to expand their workplace giving programs (such as matching employee gifts) in the next two years. Regardless of challenging economic conditions, the demand for charitable-minded companies is increasing.
Employees want to work for companies that support the greater good⁠—often through nonprofit causes⁠. Not to mention, consumers want to spend their dollars in the same way by supporting businesses that care about giving back.
This is particularly crucial in a time such as now, which is being referred to as the "Great Resignation." Individuals are leaving their existing companies in droves in order to find employment that better suits their wants and needs. For many, that means locating opportunities with companies that prioritize social responsibility and philanthropy⁠—especially to the nonprofits that they themselves support.
Thus, more and more businesses are looking for new ways to demonstrate their participation in corporate social responsibility. One of the easiest and most impactful ways to do so is with employee gift-matching, which is why employers are launching new programs every day⁠. And we expect that they'll continue to do so!
Some employers will expand their matching gift program thresholds.
Considering how many companies opted to increase their matching gift programs during the recessions of 2008 and 2020, it can be expected that some will choose to do the same now.
Economic difficulty and community needs tend to share a positive correlation⁠—when one increases, the other follows suit. As a result, corporations see a growing demand for nonprofit services and feel compelled to do even more.
And as a bonus for nonprofits, these expanding programs tend to see particularly high levels of employee participation as well. When team members see their employers giving or offering more to charitable causes, they can be increasingly inspired to contribute their own dollars as well.
---
Next Steps for Elevating Your Nonprofit's Gift-Matching
What can you do to help your organization make the most of available corporate donation-matching dollars? The #1 step you can take is ensuring your donors are aware of the opportunities in the first place.
In fact, studies show that over 26 million individuals are currently employed by companies with matching gift programs. But more than 78% of this group has never been informed about them! And, despite being eligible to participate, these individuals will be unable to secure matching gifts from their employers on your behalf if they don't know about the programs.
So keep an eye out for companies with matching gift programs as they're constantly changing, and new programs are being added every day. Then, be sure to educate your donors about the vast opportunities at hand⁠—and how they can get involved.
For donors interested in matching gifts who work at employers without a program, provide them with the resources they need to pitch a matching gift program to their employer. This might be information about your nonprofit's programs specifically and how your initiatives align with the given company's values or general information about how matching gift programs can boost employee engagement and motivation.
Interested in learning more about matching gifts (despite economic downturns and beyond)? Check out these other information-packed resources:
https://gettingattention.org/wp-content/uploads/2022/07/Getting-Attention_Matching-Gifts-Remain-Steady-If-Not-Growing-Despite-Economic-Downturns_Feature.jpg
350
735
Getting Attention
https://gettingattention.org/wp-content/uploads/2021/08/getting-attention-logo.svg
Getting Attention
2022-07-11 17:23:36
2023-01-31 21:34:44
Matching Gifts Remain Steady (If Not Growing) Despite Economic Downturns