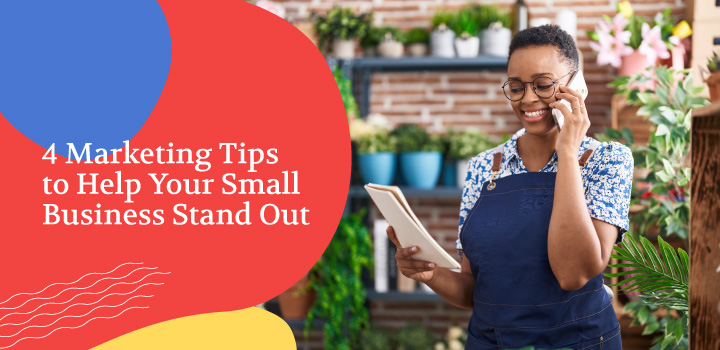 It can be difficult for small businesses with limited resources and reach to stand out from the competition. That's why developing a robust marketing plan is essential to building your brand, growing your business, and ensuring that your services are made available to as many customers as possible.
Whether you own a pet store, dance studio, or flower shop, these four tips will help you market your mission and raise meaningful support for your small business.
1. Invest in marketing software
Chances are you already use software to complete transactions, manage payroll, and store customer data. By adding marketing software to your tech stack, you can optimize campaigns, tap into your target markets, and convert more leads into sales.
To ensure a positive return on investment, Gingr recommends a marketing solution that allows you to:
Track customer engagement. Invest in a solution that provides built-in tools for tracking and analyzing how customers interact with your deliverables. These insights will help you improve future outreach.
Segment customers into unique groups. By categorizing customers into groups based on shared characteristics, such as demographics, level of loyalty, or geographic location, you can be sure you're sending relevant information to the right people.
Use custom templates to streamline outreach. Custom marketing templates allow you to send important updates directly to customers without having to write the copy from scratch.
With software dedicated to supporting your marketing strategy, you can spend less time worrying about outreach and more time building meaningful relationships with your customers.
2.  Get to know your audience
Identifying a target audience helps your small business focus its marketing efforts and dollars on the people who are most likely to invest in your products or services. Employ these strategies to ensure that your marketing materials appeal to the unique needs and interests of your ideal customer:
Perform prospect research. Prospecting is the process of using your customer relationship management system (CRM) to identify potential customers who have the financial ability and interest to support your business. If your database is updated and organized, you should be able to quickly scan through it to find important information about your target audience.
Create customer personas. Once you have a better understanding of who your target audience is, create customer personas to represent the different types of clients who walk through your door. For instance, if you're a dog trainer, you might create customer personas for your experienced dog owner audience and your new dog owner audience. Then, you can tailor your communications according to their preferences and interests.
Now that you have a target audience in mind, you can make informed decisions about which marketing channels, messaging, and branding to use to solicit their support.
3. Leverage multichannel marketing
If you want to effectively promote your small business, consider adopting a multichannel approach to marketing. Multichannel marketing uses several different touchpoints to reach your target audience on their preferred platforms and attract the attention of as many supporters as possible.
Your organization's website should be central to your outreach efforts. Create web pages dedicated to the various aspects of your business, such as an "About Us" page that summarizes your vision and an e-commerce store that offers integrated payment processing. Then, link back to these resources across your other communication channels, which may include:
Email: Consider sending out a monthly email newsletter with important updates, information, and reviews on your products and services. Encourage recipients to open your message with a short, eye-catching subject line like "A quick update from our company: What's new?"
Direct mail: Sending event invitations, informational flyers, and customer appreciation letters through the mail can result in high response rates when given a personalized touch. Address supporters by name and include relevant information about their connection to your small business. Then, include a QR code that recipients can scan to access your website, sign up for your email newsletter, or follow your social media accounts.
Social media: If you want to expand your social media presence across Instagram, Twitter, Facebook, and TikTok, NXUnite suggests reaching out to industry leaders who already have a large following and asking if they'd be willing to share your content with their own networks.
One channel isn't enough to market your small business. By maximizing your reach, you'll remain at the top of your current and potential customers' minds.
4. Launch a referral program
A referral program encourages current customers to refer their friends, family members, and peers to your business in exchange for a reward. These recommendations serve as an effective and relatively low-cost marketing strategy. That's because people trust the opinions of family and friends when buying a new product or considering a new service more than they would trust paid advertising. In fact, word of mouth is the primary factor behind 20% to 50% of all purchasing decisions.
When designing a referral program, you should:
Establish clear rules. Create criteria for entering the referral program and plan for potential contingencies to ensure your referral program is mutually beneficial for your business and customers. For example, you may set a maximum number of referrals per year to conserve the time, money, and resources you spend on rewards.
Offer enticing rewards. Your rewards should excite customers and motivate them to promote your brand. Consider providing branded merchandise, discounts, free services, or package add-ons.
Market your referral program. Create a memorable slogan or tagline to describe your referral program and encapsulate your brand, such as "Refer a friend to our pet grooming business and earn 10% off your pet's next haircut." Then, share it with your customers and encourage them to spread the word to their peers.
If managed properly, a referral program should allow you to engage existing customers while broadening your supporter base.
Work with your entire team to ensure that these marketing strategies align with your larger goals, budget, and vision. Whether you're looking to market an upcoming event or raise brand awareness in the community, investing in a robust marketing plan will help your small business succeed in an increasingly competitive landscape.
---
Author: Casey Dorman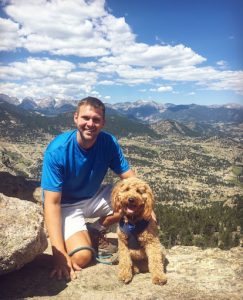 Hi, I'm Casey! I'm the Sales Manager at Gingr software.  Originally from Indianapolis, I now live in Colorado with my wife and dog, Dexter.  Our hobbies include hiking, skiing, and visiting local breweries.
https://gettingattention.org/wp-content/uploads/2023/02/PP-Gingr-Getting-Attention-X-Marketing-Tips-to-Help-Your-Small-Business-Stand-Out-Feature.jpg
350
720
Contributor
https://gettingattention.org/wp-content/uploads/2021/08/getting-attention-logo.svg
Contributor
2023-02-20 19:15:31
2023-03-08 15:45:23
4 Marketing Tips to Help Your Small Business Stand Out