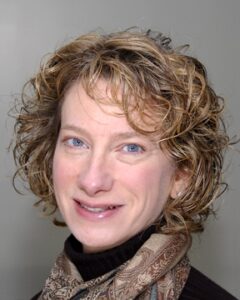 We're thrilled to welcome back guest blogger, Kimberlee Roth, one of our team's valued writers. Kim also writes  for the Chicago Tribune and The Chronicle of Philanthropy among other publications, and is author of Surviving a Borderline Parent.
Still not entirely convinced annual reports present opportunity over drudgery? Many nonprofits are bridging print and digital content in creative ways that make their annual reports interactive, engaging and attention-grabbing.
Of course there are some caveats. But first, a few options for adding a third dimension so that "same old" becomes a thing of the past:
1) Print with online clone: Sure, you can create a PDF of your print content and put it online, but why not add clickable links in the PDF to make the report more interactive? Or explore some newer tools, such as treesaver and issuu that allow you to create sleek online, magazine-style publications with your content.
2) Print teaser and online complement: For its 2010 report, Partners in Health sent out an eight-page summary that points recipients to the full 40-page report (PDF) on its website.
Howard Hughes Medical Institute sent out a large, tri-fold brochure with summaries of its "top 10" stories. The full interactive report lives on the HHMI website, with a PDF option, too.
Getting Attention reader, Tara, of the Watershed Agricultural Council shared how WAC has shortened its print edition and uses issu for the digital version. WAC also includes an online supplement in PDF for additional information.
The Kellogg Foundation recently added QR, or quick response, codes to its report to connect print stories with online video. Communications manager Rebecca Noricks explains.
3) Digital only: VolunteerMatch went digital in 2009 and presented its entire report in Prezi, a novel presentation application. (Think PowerPoint meets kaleidoscope.)
Excited? Great. But not so fast:
In With the Old
A recent Chronicle of Philanthropy article pointed out that the move to digital reporting can be steep.
One way to manage costs is to look at what (well-done!) multimedia content you already have–videos, podcasts, photo-slideshows–that can be repurposed.
Strategy First
It's easy to get caught up in the excitement of cool new tools, but always go back to your communications strategy. Ask yourself:
Who are your audiences?
What messages are trying to send to each?
What are the best ways to deliver? (QR codes won't fly unless your audiences use smartphones (a lot); a direct mail report isn't going to impress most Millennials.)
Preserve Prose
Photos and videos may be worth 1,000 (written) words, but don't slash the text from your report. Clear, concise writing is critical–it sets the stage and gives context to your messages. Without it, disparate pieces of multimedia content can feel disjointed and confusing. Compelling prose ties the piece together and keeps audiences focused right where you want 'em to be: on your messages, mission and impact.
How is your organization thinking about approaching its next annual report? Please share your experiences and ideas here.