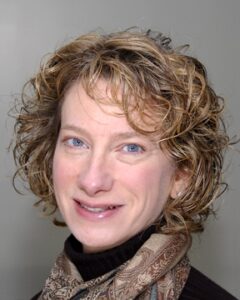 We're thrilled to welcome our newest guest blogger, Kimberlee Roth, one of our valued writers for consulting projects, writer for the Chicago Tribune and The Chronicle of Philanthropy among other publications, and author of Surviving a Borderline Parent. Here's Kim…
They waste paper, money, time; they're a project management bear; besides, no one reads them anyway. Know what I'm talking about? Yes (cue scary music): Annual Reports.
With budget woes that have touched us all in some way, it's hard not to think about the resources and energy that go into producing an annual report. (And to wonder, as The Agitator did recently, "Are Annual Reports Dinosaurs?")
But I assert that there is value in producing an annual report!
As a writer and storyteller specializing in nonprofit marketing and communications, I can't help but think annual reports have gotten a bum rap. To me, and to most of my clients, they're less drudgery than opportunity, satisfying even, to produce. Talk about a fantastic chance to convey not only the personality and zeitgeist of an organization, but its impact.
So many annual reports, though, are bo-ring. Donor lists, numbers served, satellite offices opened, equipment purchased. Me, me, me. Statistics and, often, buzzwords that lack enthusiasm, let alone context or a human face. No wonder the report is draining to produce.
Showing impact — through concise but compelling narratives, vibrant photos and interactive features — is what can excite and engage donors, volunteers, partners and clients. That doesn't mean dozens of  glossy pages with a snazzy (read: expensive) design. What it does mean is authenticity, effective storytelling and a connection to your organizational strategies — in a welcoming tone that conveys both passion and competence.
This year, when "it's that time again" and thoughts turn to all that goes into your annual report, don't forget to focus on what you want out of it. Ask yourself, and your team, these questions:
What do we want this year's annual report to accomplish? (Hint: Keep multiple audiences in mind, not only large donors.
What are some ways our annual report can advance our strategic marketing and fundraising goals?
How can our annual report complement, enhance and reinforce our other marketing tactics?
And, the $64,000 question:
How do we execute — within our budget and in ways that reflect our organization's mission, personality and marketing and strategic plans — so that it delivers?
You already know my vote; what do you say? Drudgery or opportunity? I'd love to hear your thoughts here!
_______________________________
Readers, here are a few high-impact online alternatives to the traditional printed annual report. Worth some thought!
BTW, master fundraiser Tom Ahern is 100% aligned with Kim: "Think of your annual report as a once-a-year golden opportunity to deeply connect with your customers' (i.e., donors') feelings, dreams, aspirations, hidden and sometimes even embarrassing needs — like the need to be liked; or the need to do something good in the world, a need as common as the air in our lungs," he says.
P.S. Get in-depth case studies, templates and tools, and guidance for nonprofit marketing  success — all featured in the twice-monthly Getting Attention e-update. Subscribe today.