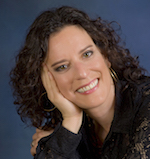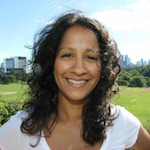 Guest bloggers, Julia Reich, a designer and brand strategist at Stone Soup Creative and Marlene Oliveira, a copywriter and communications consultant at moflow and founder of the Nonprofit MarCommunity recap their #15NTC session on nonprofit consulting.
At last month's Nonprofit Technology Conference, we hosted a session on making the move from in-house nonprofit professional to consultant serving the sector. During the session, we combined very short presentations on specific topics with speed-dating style opportunities to ask questions, matching groups with a mix of established consultants in the room. Here are some of our tips and takeaways!
Think about the financial aspects:
Have six months to one year of your living expenses saved up; leave yourself room to learn, take risks and be selective about clients.
Be prepared to invest in your business: infrastructure, systems, marketing, professional development and professional services.
Working from home successfully is about structure and boundaries:
Get ready at the start of the day as if you'd be going into the office.
Keep typical business hours to be available and responsive to your clients when they need you.
Have a dedicated place in your home for "work" – even if it's a closet. Don't work from your couch.
Establishing a niche/your brand:
When it comes to figuring out your brand, start somewhere and fine-tune/adapt along the way.
To find your starting point, ask yourself these four questions:
What expertise and specific services would you like to offer?
What sub-sectors would you like to serve?
Who is your ideal client?
How can you bring your personality into your brand?
What to shoot for in marketing:
Position yourself as an expert.
A lot of marketing is about building relationships. You need to stay in front of people and be top of mind when they have a need for your services.
Choose marketing strategies that are so natural to you that the lines between "marketing" and "work" are blurred.
How to price your services:
Charge professional fees for professional services.
When deciding what to charge, consider the value you offer, your experience and specialty, timelines, research involved, etc.
Avoid hourly rates in favor of project fees and retainers.
Clients want all three of these things: fast, good, and cheap. Two is all they get.
For a more comprehensive list of the tips we shared – and the consultants who shared them – along with our recommended books, blogs and other resources, check out the session's collaboration notes.
Now, over to you: are you considering the switch to consulting? What questions do you have about consulting to nonprofit organizations? Are you already a consultant? Share your tips below.
 P.S. Get more nonprofit marketing tools, templates, case studies & tips delivered right to your in-box!
Register here for Getting Attention email updates.