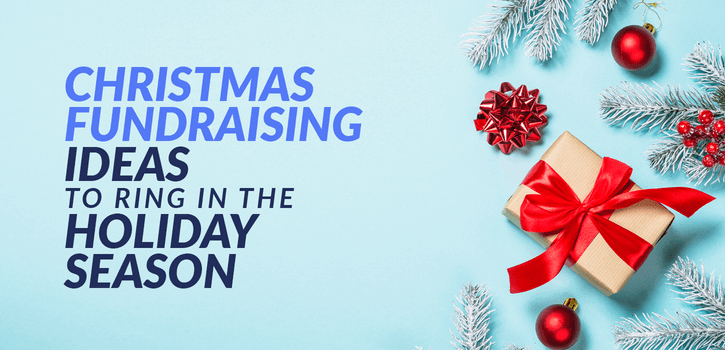 With 30% of annual giving occurring in December, it's not surprising that the holiday season is also the ultimate nonprofit fundraising season. People feel inclined to give back to their favorite causes during the holidays, and nonprofits should lean into that giving spirit to maximize their fundraising results.
However, there are so many nonprofits for donors to choose from. How do you make yours stand out and capture the attention of potential donors?
When you implement Christmas-specific fundraising ideas, you make holiday giving fun. There's no better way to entice people to give during the holiday season than to give your fundraising efforts a little Christmas spin. Let's walk through 20 Christmas fundraising ideas so your nonprofit can engage donors and earn more this holiday season.

1. Christmas eCards
Christmas cards are a classic way to spread holiday cheer with family and friends. What if you could make Christmas cards more convenient and use them to encourage holiday giving?
Enter Christmas eCards. With eCards, people can connect with their loved ones—no matter where they are—with the click of a button. Your nonprofit can use dedicated holiday eCard software to create Christmas eCards and sell them on your website to raise money for your cause. Then, donors can add personalized messages and share their eCards.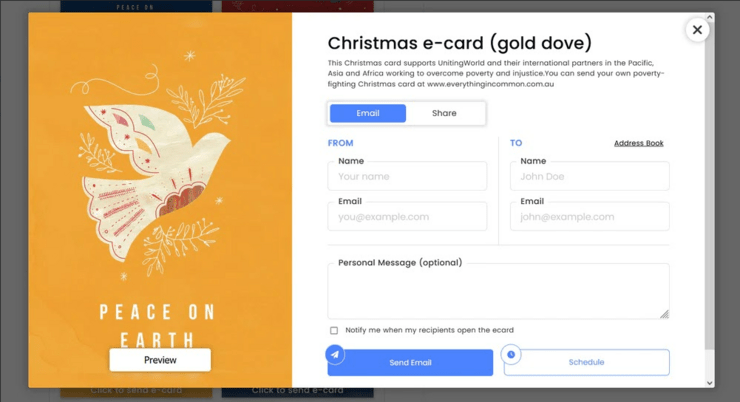 Another way to fundraise with Christmas eCards is to offer them as tribute gifts. Donors can contribute to your nonprofit in honor of a loved one and send them an eCard detailing the donation and your cause. In that case, eCards act as Christmas cards and presents, spreading double the holiday cheer.
If you're curious about what a Christmas eCard fundraising campaign looks like in action, eCardWidget provides a few examples from organizations like UnitingWorld and Habitat for Humanity South Africa.
2. Christmas Auction
Another Christmas fundraising idea is hosting a Christmas auction. This type of fundraiser is very versatile because you can pair it with other fundraising methods. For example, if you're hosting a Christmas party or other holiday-themed event, you can include an auction as part of the festivities.
Plus, auctions are a great way to not only earn money for your cause but also offer donors something in return for their contributions. Include an array of holiday-themed items, such as wreaths, ornaments, sweaters, gift baskets, gift cards, and holiday event tickets.
To offset the costs of procuring items, reach out to local businesses to obtain corporate sponsorships. Then, companies can donate items to be auctioned off to your supporters. In exchange, you can promote these businesses on all marketing materials, including your website, newsletter, and social media pages.
3. Holiday Matching Gift Campaign
What could be better than a fundraising idea that comes at no additional cost to donors but has the potential to double—or even triple—your fundraising revenue? When you promote matching gifts, you make it more likely that donors will submit matching gift requests to their employers in an effort to double the impact of their donations for your cause.
While you may already advertise matching gift opportunities to your donors, doing so during the holiday season when giving is at an all-time high can be an effective way to raise even more. Since the matching gift process almost exclusively occurs online, leverage a digital fundraising campaign to promote matching gifts, using methods such as social media, Google Ads, and email.
To facilitate the matching gift process, consider using matching gift software. Double the Donation's guide to matching gift software vendors explains that since many donors don't know if they're eligible for matching gifts, they don't fill out matching gift requests, leaving extra money on the table that nonprofits could benefit from.
When you implement matching gift software, donors can check their matching gift eligibility and send matching gift requests right from your donation page, guaranteeing you'll receive the associated company matches.
4. Christmas Cookie Exchange
Nothing screams Christmas joy like Christmas cookies. Host a Christmas cookie exchange to get your supporters' creative juices flowing and bring your community together this holiday season.
Charge participants a small fee for entry. Then, all you'll have to provide is a space for people to exchange cookies! This type of fundraiser is an easy and fun way to engage donors and their families during the holiday season.
You can raise even more with your Christmas cookie exchange by:
Selling cookie dough. For supporters who want to participate but aren't the best bakers out there, make it easy by selling pre-portioned packages or tubs of cookie dough. That way, you can earn even more for your cause and increase engagement rates.
Turning it into a cookie-a-thon. If you want to bring out your supporters' competitive sides, transform your Christmas cookie exchange into a cookie-a-thon. During a cookie-a-thon, participants can obtain pledges for the number of cookies they bake during the event. Then, those funds will go back to your organization. After the cookie-a-thon, participants can opt-in to share their cookies during your Christmas cookie exchange.
Hosting a cookie-eating contest. Don't know what to do with all those cookies after your Christmas cookie exchange? Host a cookie-eating contest! You can charge participants a small fee to enter and provide a prize to whoever can eat a certain amount of cookies the fastest.
No matter whether you host a traditional Christmas cookie exchange or combine it with other Christmas fundraising ideas, you're sure to entice your supporters with the prospect of enjoying a treat and contributing to your cause at the same time.
5. Tree Decorating Contest
When you think of Christmas, the traditional Christmas tree likely comes to mind. There are so many different ways you can incorporate a tree decorating contest into your holiday season fundraising strategy.
One option is to have supporters team up to decorate and pay an entry fee to participate. If your nonprofit has the means, you can provide each team with a tree or work with a local Christmas tree farm to offer trees to your supporters.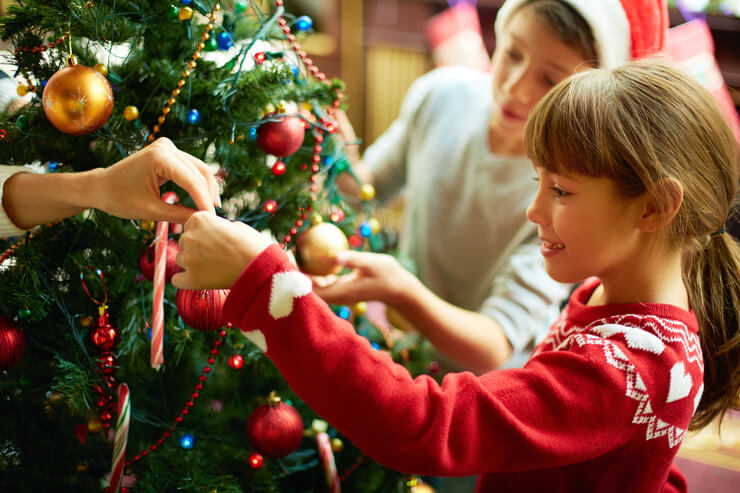 If you want to host your tree decorating contest virtually, you can have supporters pay a small fee and submit pictures of their decorated trees from home. This way, you can reach a wider audience and encourage anyone who's confident in their home's tree decorations to join in on the fun.
In order to judge the entries, have members of your staff evaluate trees based on their creativity, festivity, and overall quality. To earn even more from this fundraiser, you can have supporters pay a small fee to vote on their favorite entry and determine the winner that way.
6. Holiday 5K
Get your supporters active this holiday season with a festive 5K. Have runners pay an entry fee so you can raise money for your cause.
It's easy to host a 5K—all you have to do is secure space for the course. Then, you can focus on making the run fun and filled with holiday cheer!
For example, you can encourage participants to dress up in holiday attire. From Santa suits to ugly sweaters, there are a variety of ways participants can dress according to the theme.
As a final touch, sell Christmas-themed branded merchandise. Consider offering t-shirts to commemorate the event and other smaller items such as mugs and stickers. That way, you can raise even more for your cause.
7. Online Shopping Fundraiser
What's better than a fundraiser that doesn't require supporters to contribute any additional money to your nonprofit? Online shopping fundraisers allow your supporters to give back to your cause while they purchase holiday gifts for their loved ones.
Check out how an online shopping fundraiser works:
Supporters download an online shopping fundraiser app or browser extension.
Then, supporters shop online using the app or browser extension.
Supporters choose their nonprofit of choice, and a percentage of their purchases goes toward a worthy cause!
To facilitate this fundraiser, your nonprofit can partner with a provider like ShopRaise so your organization can be included in online shopping fundraiser apps. As a result, you'll also have access to metrics about which supporters have used the app and how much they've contributed through their holiday shopping.
8. Polar Plunge
Challenge your supporters to a frigid polar plunge! For this fundraiser, supporters jump into a cold body of water to raise money for your nonprofit. They collect pledges from family and friends ahead of time, encouraging them to brave the cold for your cause.
When it comes to a polar plunge, safety is key. Here are some steps you can take to ensure all participants stay safe at your event:
Have participants sign waivers when registering for the event.
Hire EMTs and lifeguards to attend the event in case of emergency.
Provide towels and blankets for participants after they take the plunge.
With safety precautions in place, you're equipped to host a polar plunge event that brings out the daredevil in your participants and raises funds for your nonprofit.
9. Gingerbread House Contest
Inspire a little healthy competition among your supporters with a gingerbread house contest. Participants can pay a small fee for entry. Then, it's time to get creative!
Work with a local bakery to provide participants with gingerbread and a variety of decorating supplies. Supporters of all ages can create their ideal gingerbread house and enter it into the running.
Then, have your staff and supporters vote on their gingerbread house of choice. You can even open up the contest to your social media followers to include a wider audience.
10. Breakfast with Santa
Family holiday fun awaits with a breakfast with Santa event. Invite your supporters to a festive holiday breakfast featuring special guest, Santa. Charge supporters an entry fee to attend.
Make the breakfast element easy by offering pancakes and waffles. That way, all you'll have to do is buy pancake mix and ask your supporters to lend their griddles of waffle makers. If you want to provide a wider variety of food options, consider partnering with a local restaurant or catering company.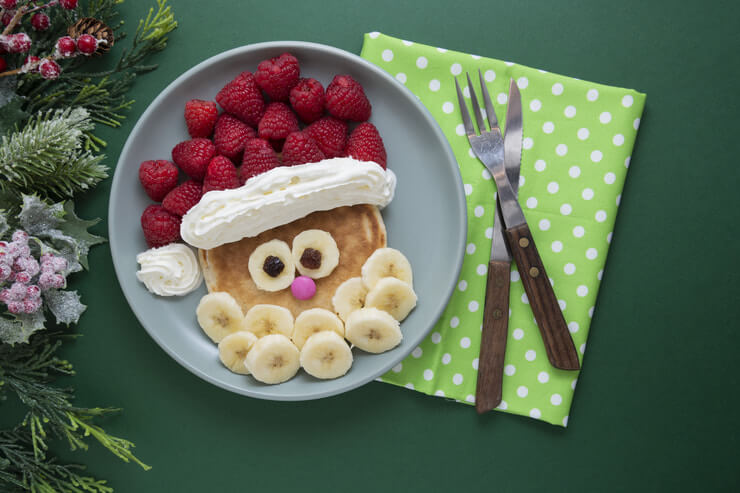 Don't forget about the guest of honor! Have a member of your staff dress up as Santa and engage with families at the event. Then, you can feature pictures of Santa and your supporters on your social media to ring in the holiday season.
11. Christmas Text-to-Give
Take advantage of the giving season with a text-to-give campaign. You can make it easy for people to lend their support by offering the option to contribute right from their phones.
Choose a holiday-related keyword for supporters to text to a designated number. Then, they'll be directed to your donation page where they can make a contribution.
For optimal success, make sure your donation page is mobile-friendly. Adjusting text size and image formatting can make your page more accessible, allowing more people to lend their support.
12. Holiday Gala
A holiday gala is a great way to gather your community together during the holiday season. Sell tickets for the event on your website and entice people to attend by offering sneak peeks on your social media.
Reach out to restaurants and catering companies to see if they'd be willing to cater the event. That way, you can provide a delicious dinner to your supporters at little to no cost to your organization.
Holiday galas also present an opportunity to look back at your successes from the past year. Create a slideshow that highlights your accomplishments and thanks attendees for their continued support.
13. In-Kind Donation Drive
Chances are that your beneficiaries could benefit from certain items in addition to typical donations. Encourage your donors to show their support in a different way with an in-kind donation drive.
Make a list of items your supporters can contribute. For example, an animal shelter may accept pet food, leashes, and bowls whereas a homeless shelter may look for holiday gifts, personal care items, and clothing for their residents.
Ensure it's clear where supporters can drop off their contributions. You may create a festive donation box with wrapping paper and put it in a visible location outside your organization's headquarters or in the building.
14. Holiday Movie Night
One of the easiest ways to fundraise during the holiday season is with a movie night. All your organization has to do is sell tickets and provide a space to show the movie!
To engage your supporters, have them vote on which holiday movie they'd like to see. You can even turn the event into a holiday movie marathon by showing multiple festive movies back to back.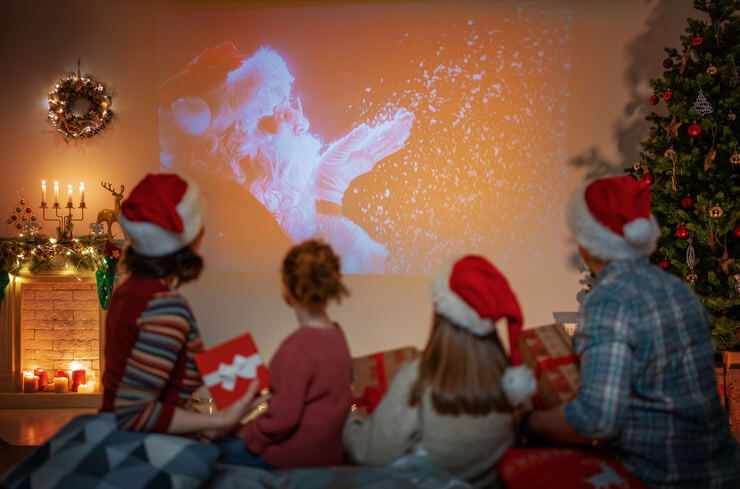 Earn even more from your holiday movie night by selling snacks and drinks to enjoy. Ask your supporters if any of them have a popcorn machine they'd be willing to lend for the event. Then, you'll really create an authentic movie theater atmosphere!
15. Ice Skating Event
Skate the night away at an ice skating fundraiser! Get in touch with your local ice rink to see if they're willing to host a proceeds night. That way, a percentage of your supporters' ice skating entry fees can go toward your cause.
To give this wintry event a holiday touch, consider selling hot chocolate or Christmas cookies for skaters to enjoy when they get off the rink. Just make sure to check that the rink allows outside organizations to sell items at their venue.
16. Christmas Bingo
Add a Christmas spin to the classic bingo fundraiser. Make this family-friendly activity suitable for the holidays by using Christmas-themed bingo boards, playing Christmas music, and giving away Christmas-themed prizes to the winners.
To make the event profitable, sell tickets for entry or depending on how many rounds people play. You can raise additional funds by adding a raffle or silent auction to your event.
17. Holiday Candy Grams
Allow your supporters to sweeten up their loved ones' holiday seasons by selling holiday candy grams. Provide candy and paper for personalized notes, and you're good to go!
From candy canes to peppermint bark, there is a variety of fun holiday-themed candy you can use for your candy gram fundraiser. Spread awareness of the event by promoting it on social media and allowing non-local supporters to purchase candy grams on your website. You can even have people send their candy grams with a festive eCard in lieu of a physical note.
18. Holiday Lights Festival
Want to provide a magical experience for your supporters? Transform your nonprofit's facility into a winter wonderland! Depending on the size and nature of your building, you can create an indoor or drive-by lights display that gets your supporters into the holiday spirit.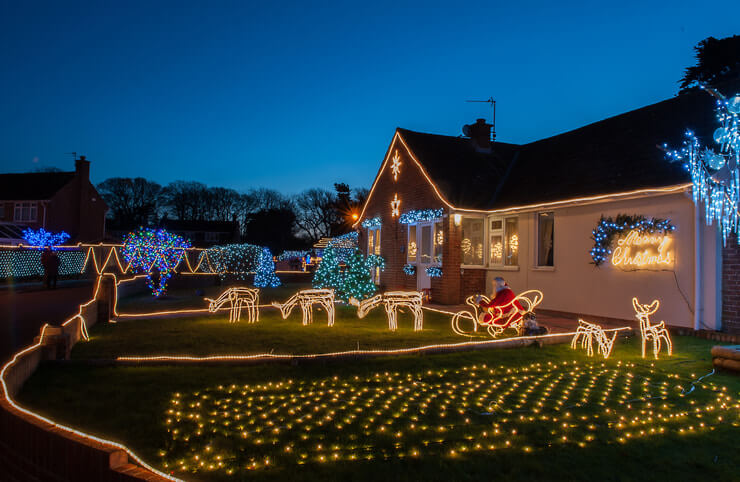 Collect donations before supporters view the display. You can earn more from the event by selling holiday treats, such as hot chocolate and candy canes, for people to enjoy as they experience the display.
19. Christmas Scavenger Hunt
A Christmas scavenger hunt can get supporters of all ages excited about the holiday season. Hide Christmas-related items around your facility. Charge participants for entry, and whoever finds all the items first wins a prize!
You can also open up the scavenger hunt to people outside of your local area. Create an online version of the scavenger hunt by allowing supporters to send in pictures of the items on your list. Then, you can post the winning entry on social media.
20. Gratefulness Challenge
The true essence of the holiday season is being grateful for everything you have. Inspire supporters to share what they're grateful for with a social media challenge. In December, you can encourage supporters to post a photo of something they're grateful for, such as loved ones or pets.
Raise funds with a gratefulness challenge by having participants share a link to your donation page. They can contextualize their post for supporters by explaining the challenge in the caption and how their support can help your nonprofit propel its mission forward.
Your supporters can amplify their impact by tagging friends and family members and encouraging them to participate in the challenge as well.
Wrapping Up & Additional Resources
The holiday season is all about three things: friends, family, and fun. Let your Christmas fundraising campaign reflect what this time of year truly stands for.
Provide opportunities for donors to participate in fundraising with their loved ones and support your organization in a way that also gets them excited about the holiday season. That way, everyone can enjoy the fundraising process and ultimately help your organization meet its year-end fundraising goals.
Looking for more fundraising resources? Check out these articles:
https://gettingattention.org/wp-content/uploads/2023/09/eCardWidget-Getting-Attention-5-Christmas-Fundraising-Ideas-to-Ring-in-the-Holiday-Season-Feature.png
350
725
Getting Attention
https://gettingattention.org/wp-content/uploads/2021/08/getting-attention-logo.svg
Getting Attention
2023-11-02 14:30:23
2023-11-02 14:32:04
20 Christmas Fundraising Ideas to Ring in the Holiday Season