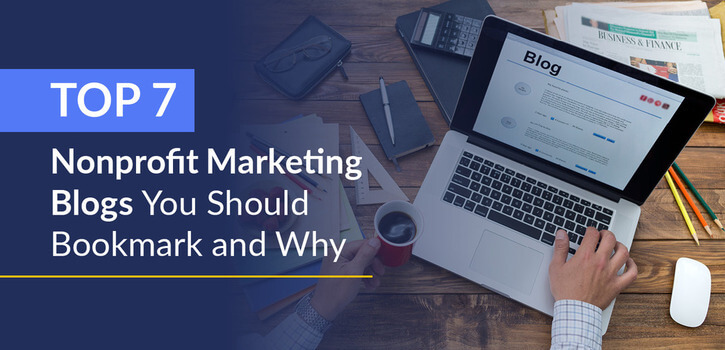 Staying in touch with nonprofit industry trends, new software updates, and current marketing best practices is an ongoing challenge. However, not keeping up with these changes may lead your nonprofit website to look outdated, your communications to stop receiving responses, or your overall fundraising revenue to decrease. 
While you can do a simple Google search and click through the results to look for relevant resources, many nonprofit organizations and thought leaders in the industry actually have dedicated places to address these challenges. There, they discuss common tips, advice, and relevant news that can impact fundraising efforts.
That's where nonprofit marketing blogs come in! Whether it's their /tips or /resources or /blog page, many professionals in the philanthropic space maintain a running blog roll. In this guide, we'll discuss the importance of a nonprofit blog as well as dive into some of our favorites for you to check out.
Oftentimes, doing your own research can offer the valuable insight and guidance that your organization needs to answer nonprofit questions, get advice on top industry tools, and explore best practices to take your own fundraising to the next level. You just need to know where to look. Ready to learn more? Let's dive in!

What Is a Nonprofit Marketing Blog?
A nonprofit marketing blog is usually a dedicated page hosted on websites of charitable organizations, fundraising professionals and consultants, and donation software companies. The blog roll will be made up of content like: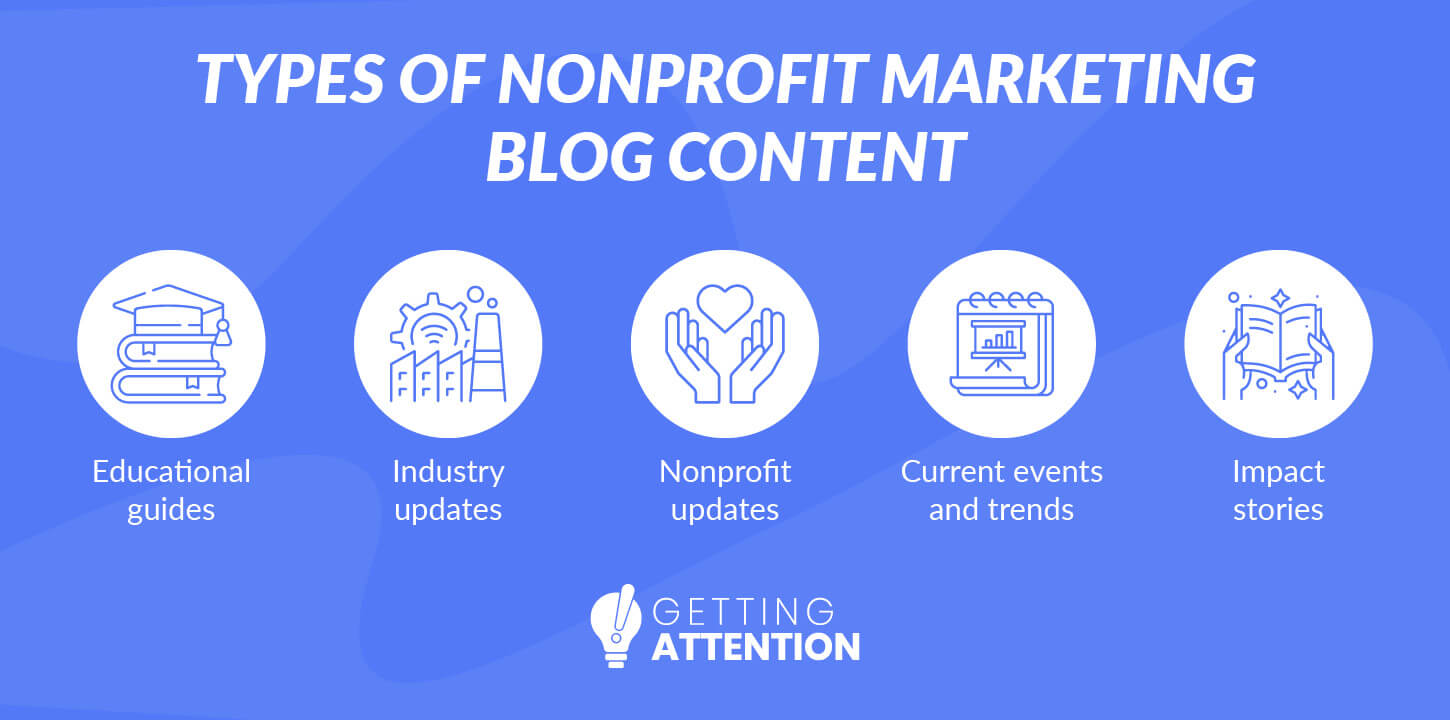 Educational guides

— This might include software recommendations, best practices and tips, fundraising ideas, and more.

Industry updates

— You might post news stories relating to your mission or community that impact your nonprofit.

Nonprofit updates

— For instance, you might write announcements on upcoming fundraising events/campaigns or a summary/report of a recently held one.

Current events and trends

— This might include general news updates within the fundraising or nonprofit world. 

Impact stories

— You might use stories from the very community members your nonprofit has impacted. 
Most nonprofit marketing blogs feature a variety of content to engage their supporters in different ways.
Why Do Organizations Write Nonprofit Marketing Blogs?
There are many reasons why organizations implement a blog roll into their website. For one thing, a blog roll can act as a helpful SEO-building tool. That's because it's the perfect place to build backlinks, target high search volume keywords, and provide valuable content that your supporters and audience actually want.
In turn, this can increase your ranking on search engine result pages and attract new prospects! Plus, it's almost necessary for Google Grant users, as it's required that nonprofit participants have valuable and promotable website content to receive the grant.
Ultimately, nonprofit marketing blogs position themselves as thought leaders in the space. If a blog is consistently releasing relevant news and industry trends of the nonprofit marketing world, it'll soon become a go-to resource for philanthropic professionals all over.
As readers, if you ever have a question about how to improve your peer-to-peer fundraising campaign, what text-giving tool is best, or how to implement prospect research into your donation strategy, turning to nonprofit blogs has proven to be a reliable and informational source. Specifically, nonprofit blogs:
Provide nonprofit and mission updates for passionate supporters

— Your most active supporters don't just give to your cause to feel good about themselves. They're genuinely invested in your mission and want to know about recent accomplishments, campaigns, events, and other important updates.

Offer context and impact stories for new visitors — It's very likely that when prospects want to learn more about your organization, they'll check your website. Having a blog roll is the perfect place to host information and introduce new supporters to your mission and impact.
These days, there's no shortage of blogs for nonprofit professionals to turn to. With so many great resources available, it can be hard to determine the most valuable nonprofit blog to consult. Let's explore some of our favorite blogs in the next section.
Explore These 7 Nonprofit Marketing Blogs
Getting Attention
Getting Attention is made up of professional fundraising consultants dedicated to Google Ad Grant management. As a certified Google Grant agency, our team at Getting Attention helps nonprofits oversee their Google Grant accounts no matter what stage they're at. From applying for the grant to ensuring the account remains compliant to reactivating a dead account, Getting Attention is there to help.
While we might be a bit biased, Getting Attention also has a great nonprofit marketing blog! We boast articles spanning a variety of essential nonprofit topics, from the basics of Google Grants to guides for planning a comprehensive nonprofit marketing plan.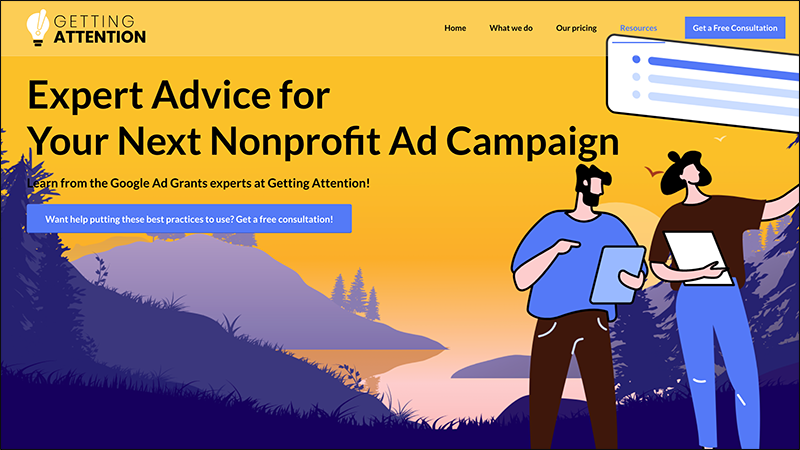 Check us out with some of our favorite posts:
Double the Donation
Did you know that an estimated $4-$10 billion in matching gift funds go unclaimed each year? Double the Donation has the largest and most accurate database of matching gift and volunteer grant information in the nonprofit industry so your donors don't miss a match opportunity.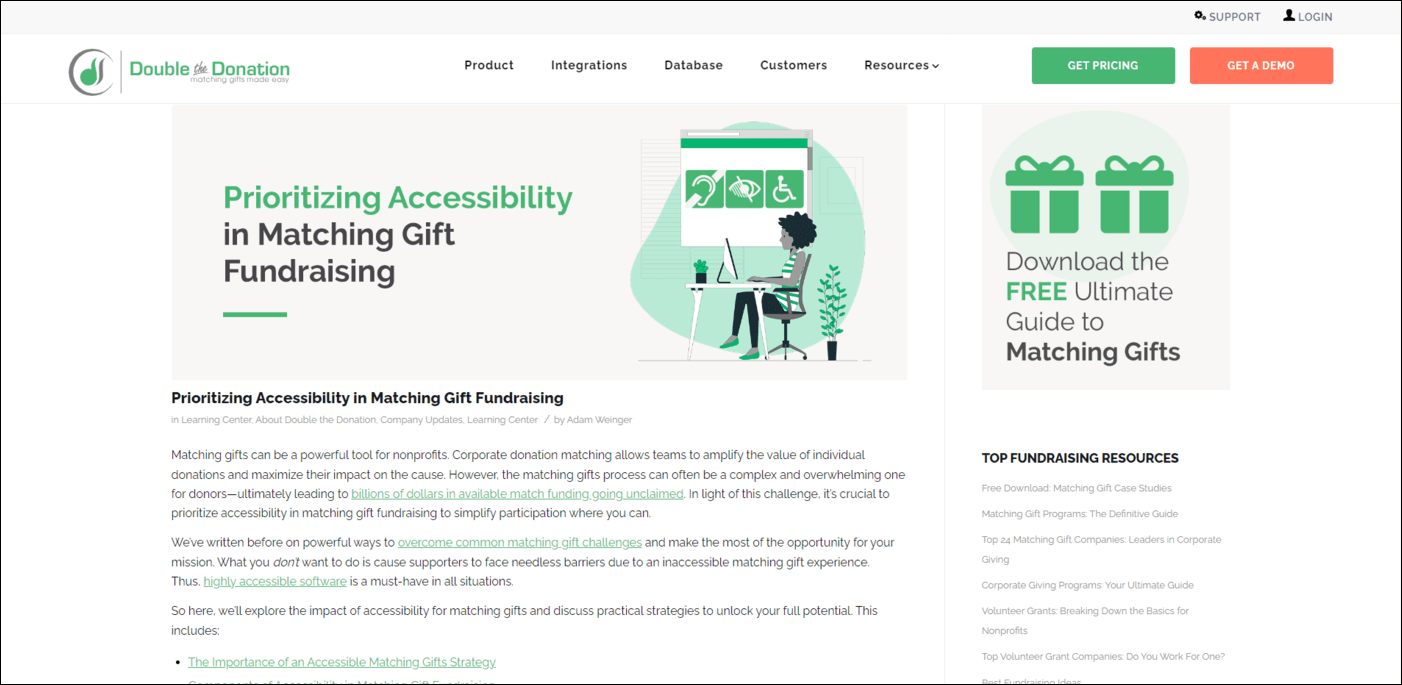 As thought leaders in the fundraising and nonprofit industry, Double the Donation also has a dedicated blogroll. Their impressive blog consists of industry guides and nonprofit tips ranging from corporate fundraising to general fundraising guides to top software providers!
Here are some of our favorite posts:
NXUnite
The NXUnite community is the perfect place to acquire new nonprofit knowledge and connect with others in the field. They host webinars and panels with experts in the mission-driven industry to help lead important nonprofit-related discussions.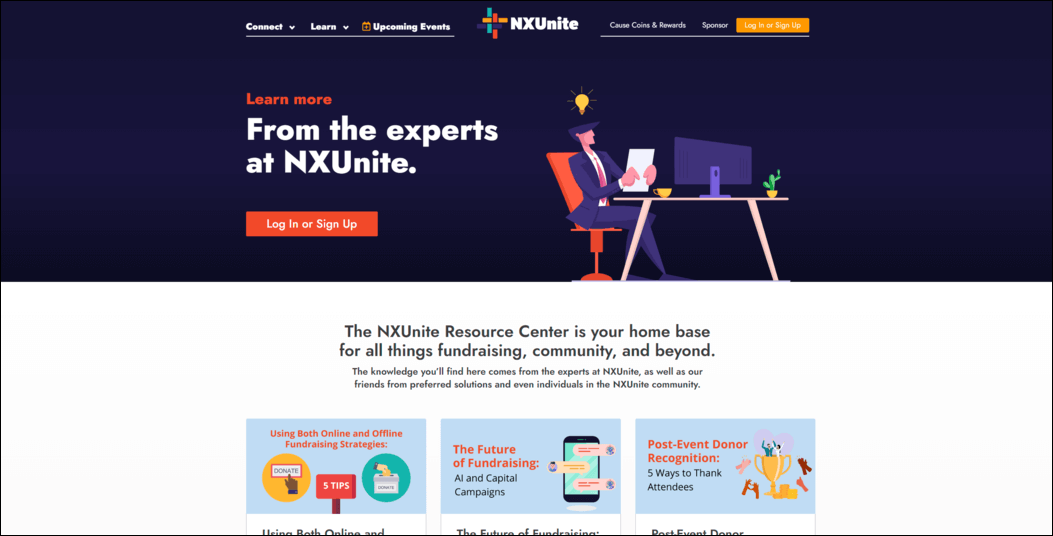 The NXUnite blog roll is filled with articles about a variety of nonprofit topics from fundraising tips to breakthrough technology. Check out some of their articles below:
eCardWidget
If you're looking for a creative new way to engage with your supporters, eCardWidget is a great place to start. They provide eCard software that nonprofits can use to thank their donors or even spread awareness of their cause. On their nonprofit marketing blog, eCardWidget shares important information about stakeholder appreciation, innovative nonprofit software solutions, and seasonal fundraising ideas.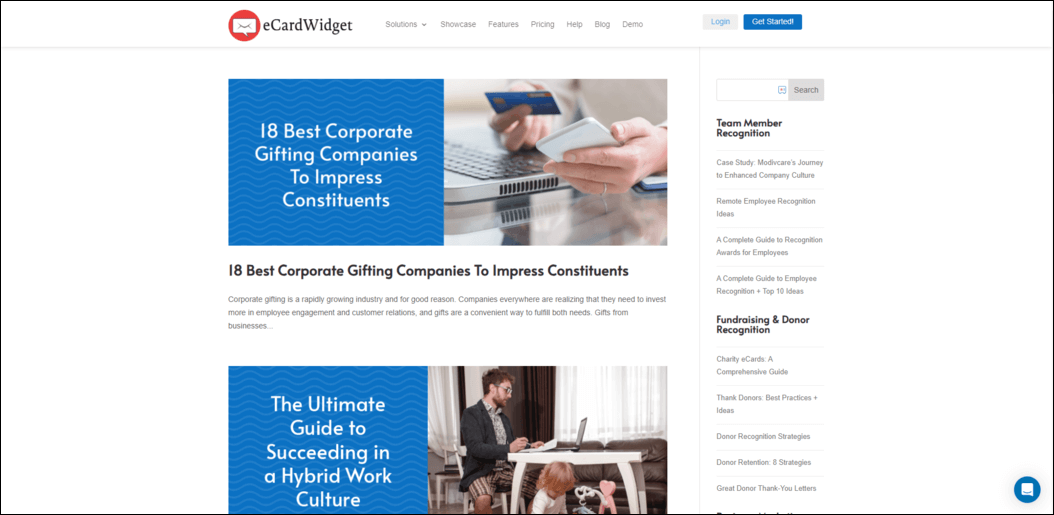 Check out these articles from the eCardWidget blog:
Volunteer Appreciation: The Ultimate Guide + 15 Ideas. Since volunteers dedicate their time to your organization with no compensation in return, it's important to let them know how much you appreciate them. In this article, eCardWidget introduces 15 different ideas you can easily implement to properly thank your volunteers.
12+ Best Hybrid Work Software Solutions for Remote Teams. Studies show that hybrid work can result in greater productivity and flexibility for both employers and employees. Learn more about how to give your nonprofit's employees the best hybrid work experience with these software recommendations.
Birthday Fundraisers: How to Secure Year-Round Support. To secure more support, eCardWidget suggests hosting birthday fundraisers. This type of fundraiser allows your supporters to reach out to their personal networks and ask them to donate to your organization in honor of their birthdays.
NPOInfo
Data is everything when it comes to nonprofit decision-making. NPOInfo helps organizations raise more money with accurate, updated data in their databases.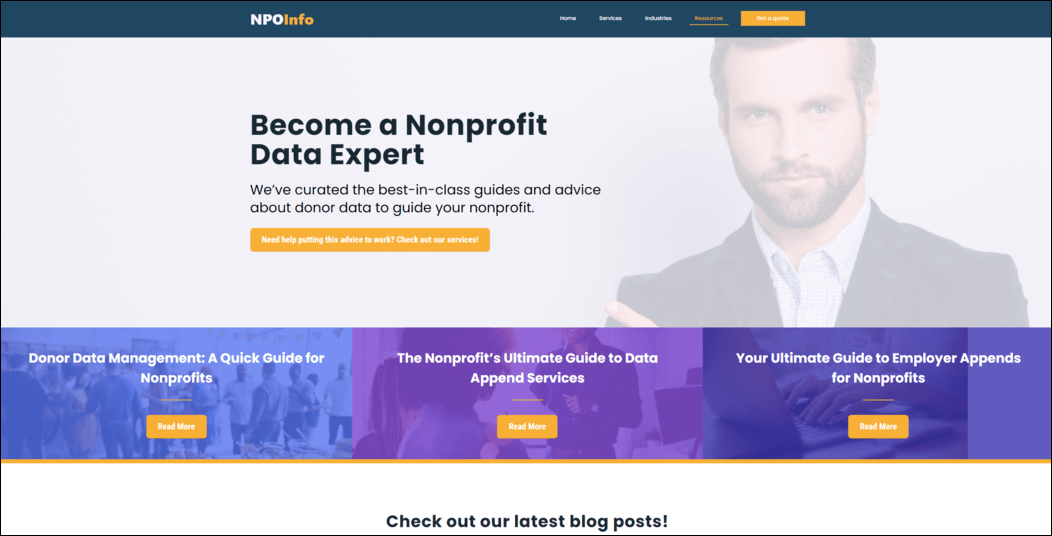 Articles on NPOInfo's blog roll include:
re:Charity
re:Charity is a nonprofit blog entirely dedicated to hosting fundraising resources, tips, best practices, industry guides, and software lists. There's a breadth of information on re:Charity, with specific blog categories dedicated to fundraising, marketing, technology, and nonprofit strategies.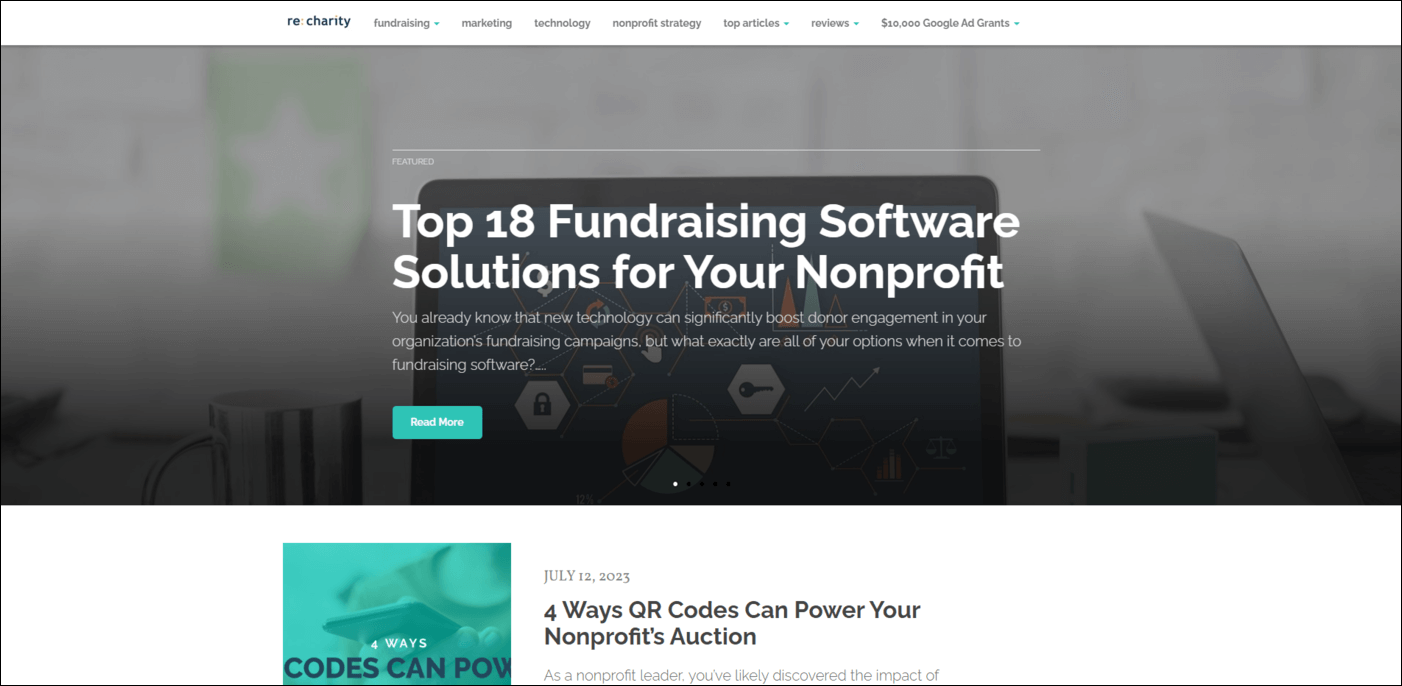 Here are some of our favorite articles:
Fundraising Letters
Fundraising Letters is a website dedicated to helping nonprofit leaders craft compelling and engaging communications with supporters. From basic fundraising emails, matching gifts, sponsorships, donation requests, and more, they offer fundraising letter templates for every occasion and cause—plus it's completely free to download and use them!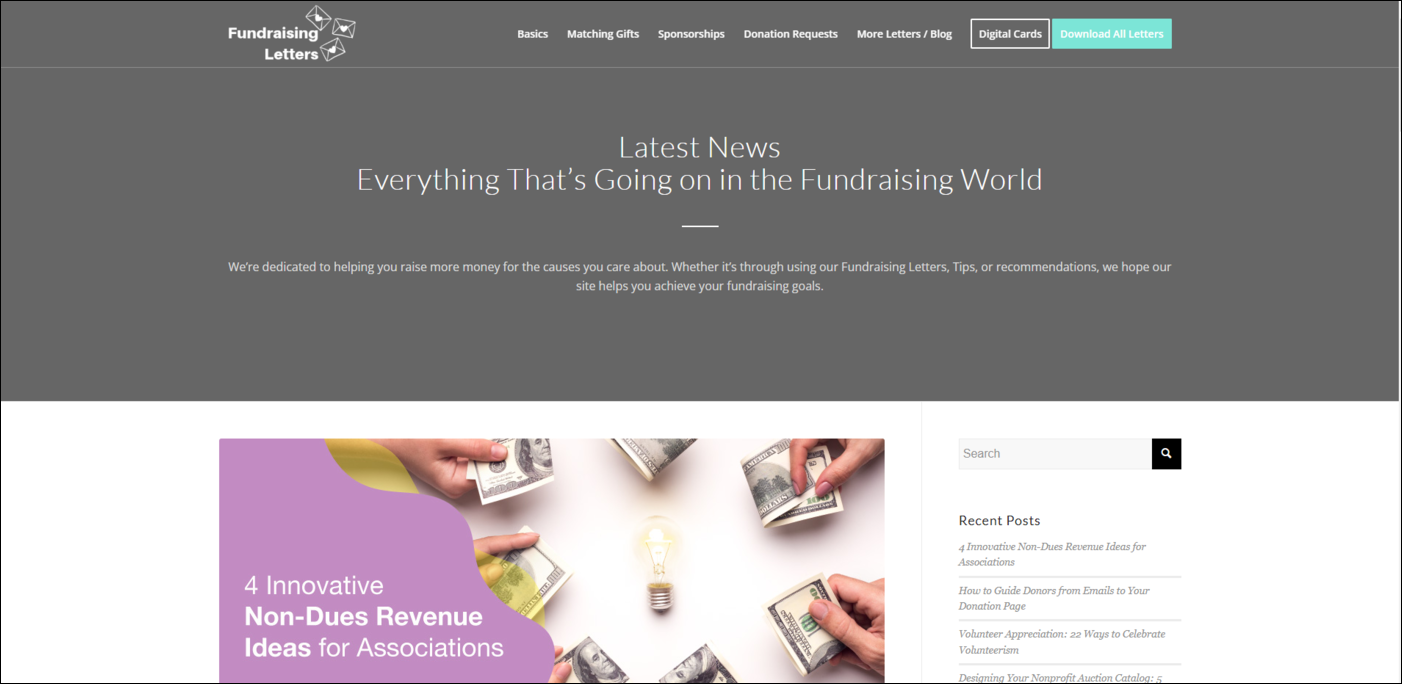 Once on the site, you can also explore their blog roll. The Fundraising Letters blog contains educational resources provided by thought leaders throughout the nonprofit industry. Here are some articles you might see:
Crowd101
 If you're thinking about starting a crowdfunding campaign, there's no better resource than Crowd101! Crowd101 hosts a wide variety of resources and blog posts to help fundraisers begin a crowdfunding event, market it effectively, and explore other fundraising tips.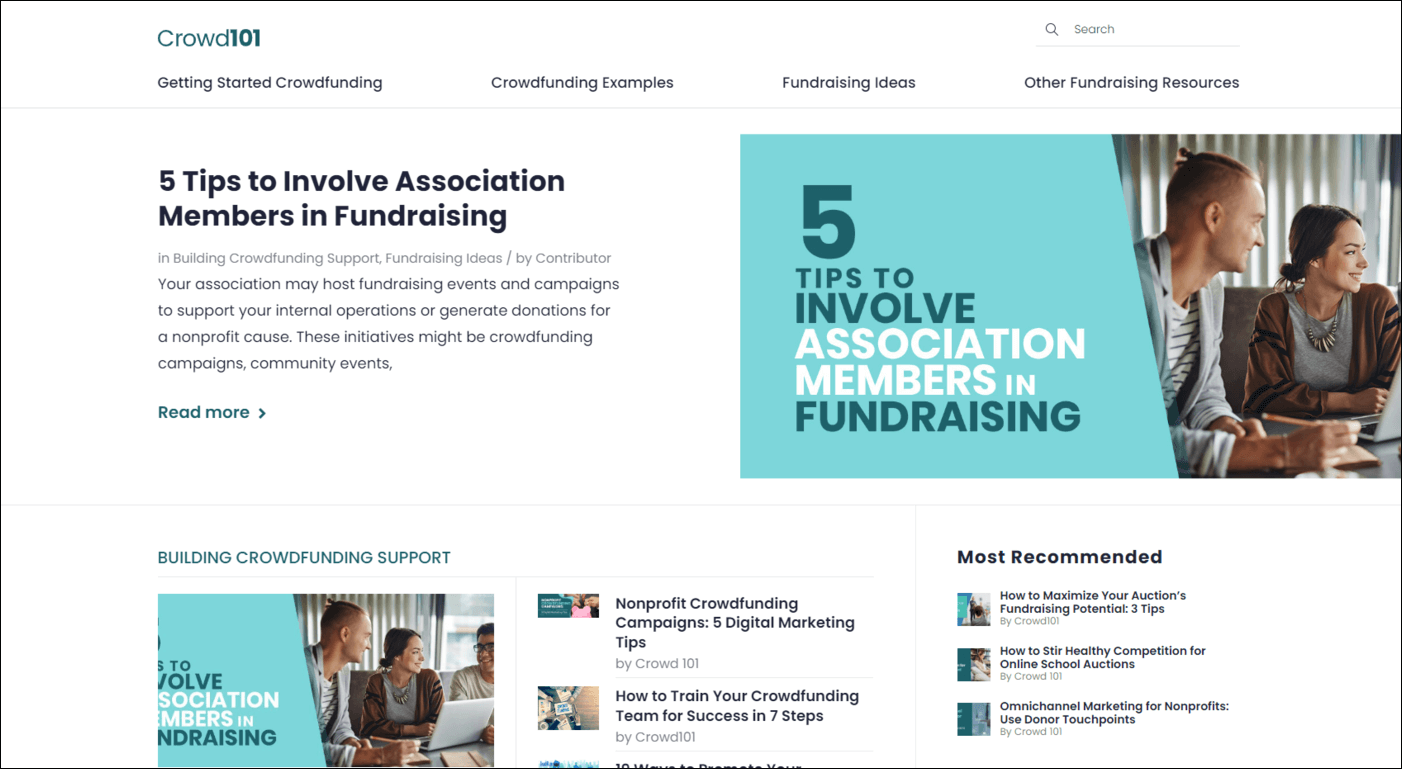 Their blog is split into a few sections, like Getting Started with Crowdfunding, Crowdfunding Examples, and Fundraising Ideas! Here are some of their top blog posts: 
Additional Resources
Having a dedicated nonprofit marketing and fundraising strategy is critical for your organization's success and the pursuit of your mission. As a philanthropic professional, doing your due diligence in research is one of the best ways to keep updated with best practices and ensure that your own efforts produce results. Nonprofit marketing blogs are the perfect place to begin!
Want to continue expanding your nonprofit knowledge and learn about other marketing methods? Check out these additional resources:

https://gettingattention.org/wp-content/uploads/2023/05/Nonprofit-Marketing-Blogs_Feature-2.jpg
350
725
Getting Attention
https://gettingattention.org/wp-content/uploads/2021/08/getting-attention-logo.svg
Getting Attention
2023-05-20 17:43:15
2023-07-26 13:13:32
Top 7 Nonprofit Marketing Blogs You Should Bookmark and Why