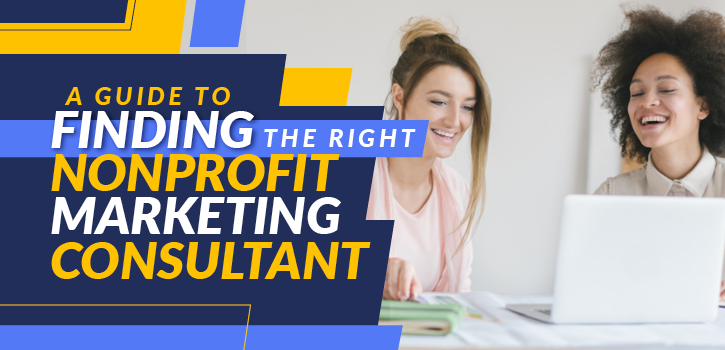 In this modern, digital era, a well-thought-out and data-driven marketing strategy is crucial to any organization or business. For nonprofits, in particular, your marketing strategy is an essential component of driving your mission and garnering support from donors.
Nonprofit marketing raises mission awareness, ensures you develop strong relationships with supporters, promotes your organization's services, and so much more! However, it's not enough to draft a couple of emails and send off a few generic social media posts. That's why nonprofit leaders often turn to marketing consultants for professional help.
There are many different types of marketing consultants out there, each with their own specialty and qualifications that make them valuable to partner with. However, not every consultant will be able to help your nonprofit and understand your mission equally. 
A great nonprofit marketing consultant works closely with your fundraising team to ensure that the steps in your marketing plan further your goals.
If you're looking to supplement your marketing efforts with professional help, you're in the right place. This guide will walk through:
Having a successful outreach and donor engagement strategy is critical if you want to bring genuine value to your organization. Let's learn how exactly the right marketing consultant can help with that.


Nonprofit Marketing Consultant: Quick FAQ
What is a nonprofit marketing consultant?
A consultant is a professional who provides advice and guides organization leaders in an area of specialty. 
This means a nonprofit marketing consultant is someone who gives advice on how nonprofits can take their outreach and donor engagement strategy to the next level.
Marketing consultants can help with a variety of tasks, but ultimately they should work closely with your nonprofit to support your strategy no matter the stage you're on. From general support to a complete overhaul of your marketing strategy, a consultant can help at any point during the process.
Why do nonprofits seek out marketing consultants?
Nonprofits will seek out marketing consultants for a variety of different reasons. However, it can sometimes be hard to figure out the best time to reach out— especially if you've never worked with one before.
Here are common occasions when and why nonprofits might seek out marketing consultants:
Before an upcoming major campaign

To assist in big technology upgrades

When restructuring your fundraising strategies

To apply to nonprofit marketing grants
It's important to note that you don't have to wait for an event or large campaign to seek out a marketing consultant. If you simply want to revitalize your communication efforts or you notice a key performance indicator falling behind, a marketing consultant can step in at any point and provide assistance.
How can marketing consultants help your nonprofit efforts?
What exactly do marketing consultants do? First and foremost, they should have a deep understanding of your organization and audience, along with the specific goals you're trying to accomplish.
Then they'll come up with a marketing plan that incorporates all of that knowledge and aims to propel your nonprofit towards those goals. 
Along with strategic planning, here are the specific actions nonprofit marketing consultants might help you with when executing their plan:
Copywriting

Content management

Print and web design

Data tracking and reporting
Grant application
Google Ad Grant maintenance
Of course, the exact help that the marketing consultant provides will depend on exactly what your nonprofit needs!
What are common nonprofit marketing consultant services?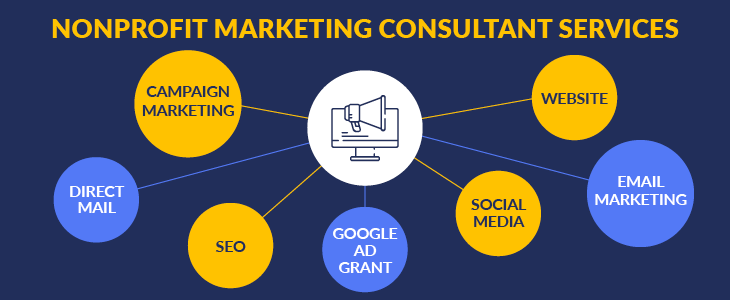 Here are the common focuses and specialties of nonprofit marketing consultants:
Website

Email marketing

Social media

Google Ad grant

SEO

Direct mail
Campaign marketing
This isn't an exhaustive list— there are tons of different specialties that a consultant can help your nonprofit improve. Later on, we recommend some top marketing consultants based on these focuses.

Steps To Finding The Best Nonprofit Marketing Consultant
There is an abundance of marketing consultants out there, so how do you find the best one for your nonprofit organization? And what specialty should you seek out?  Does it matter if the team is local or not? 
If you want to find the consultant who best aligns with your nonprofit's goals and can take your marketing strategy to the next level, we recommend the following steps:

1. Review your nonprofit marketing needs with an audit
Before you start thinking about partnering with a marketing professional, you have to get a sense of how your current marketing strategy is performing  and determine your needs.
We recommend starting with a marketing audit. This might include a:
SWOT analysis — SWOT analysis is a strategic planning technique used to help a person or organization identify strengths, weaknesses, opportunities, and threats. 

Gathering of current marketing assets— This way, you know what materials you have already and what you'll need.

Data analysis — Look at your past marketing data. What strategies have worked in the past? What strategy missed its mark? 
From there, you can create an action plan. Divide your needs into "immediate" and "long-term." This way you can choose the best marketing consultant for your highest priority needs!
2. Meet with nonprofit board and other key stakeholders
Before making any major decisions and investing in a marketing consultant for your nonprofit, you need to ensure that the rest of your nonprofit leadership team is on board and understands the exact help you're seeking. 
When meeting with your nonprofit board and other key stakeholders, discuss:
Guidelines for a general budget

A target start date for the consulting service

A general timeframe for the partnership. 
Remember, these guidelines are just there to do just that— guide you. It's important to remain flexible, as not everything can be predicted before the partnership even begins.
3. Compile a list of prospects that meet your needs
Once you have a good idea of your current marketing needs and what you want out of the partnership, it's time to compile a list of possible consultants.
Here are some of the common ways that you might find potential marketing consultant partners:
Recommendations from colleagues at similar nonprofit organizations

Online lists or directories of top nonprofit technology consulting firms

From here, consider what is most important to you. If you prefer to meet in person with a team, then look for an agency that is local. If you know that you need consulting in website development and support, make sure to review the agency's specialties to see if they align with your goals. 
As you look through this list of consultants, it's important to consider their experience and client history. Try and look for a marketing professional that often works with nonprofits similar in size, mission, and needs as yours. 
4. Create a RFP (Request for Proposal)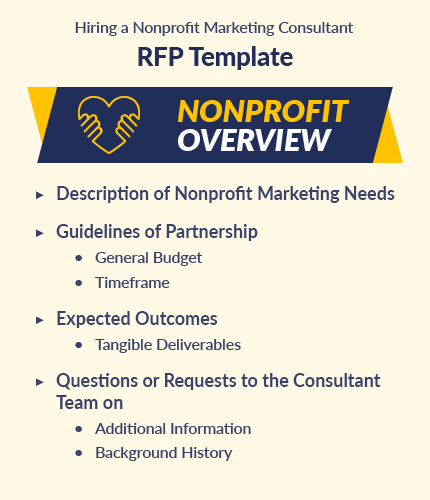 Often, nonprofit leaders will create a request for proposal (RFP) when choosing a consultant. RFPs are used to request a proposal from potential partners and communicate your nonprofit's needs, mission, and any relevant goals that the prospect consultant might need. Requesting a proposal is likely the most direct and straightforward way to determine if a consultant is right for you. 
Your RFP will be unique to your organization, but we recommend including these essential components:
An overview of your organization, any relevant history, your mission, and a brief description of your donor base.

A description of your nonprofit marketing needs.

The guidelines of the partnership, like the general budget and timeframe.

Expected outcomes for the partnership. You can even include a list of tangible deliverables.

Any questions or requests to the consultant team for additional information or background history.
Generally, your RFP should give consultants the necessary information to propose a strategy to address them. The more focused your RFP is, the more effective the proposal will be!
5. Reach out to top candidates
It's time to compile a list of top candidates. This can be a tough choice, so reach out to your team and nonprofit leadership to rank their favorite choices and compare.
Once you've narrowed down your top picks and finalized your RFP, you should reach out to your prospects. Make sure that the consultants you connect with receive your RFP and know exactly how to get back in touch if they're interested in working with you.
6. Ask for references and follow up
When you hire a marketing consultant, you are adding another player to your nonprofit team. It's important to vet them just like you would a potential new hire.
Review the consultant proposals like you would job applications. Plus, don't be afraid to ask for references or case studies from past clients. It's important that you have an accurate understanding of the consultant's past experiences to see if this relationship would work with you. 
Once you've figured out your favorite candidate, it's time to follow up and begin the partnership. 

Top Nonprofit Marketing Consultants
Don't fret if you still don't know where to start! We've compiled a list of some of our favorite marketing consultants for nonprofits right here divided by specialty. You're bound to find the best partner for your unique needs:
Getting Attention — Best for Google Grant Management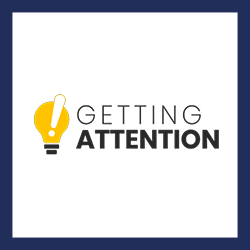 At Getting Attention, the Google Ad Grant is our core marketing consultant specialty. Using Google Ads and the Google Grant program is one of the most valuable ways to jumpstart your marketing efforts and promote your digital content.
As a Google Grant agency, we are here to assist nonprofits in managing their account no matter if they're just applying or want to revitalize an existing campaign. Our marketing team will work closely with your nonprofit to ensure that the strategies you use and the plans you carry out are aligned with your audience's needs and your overall mission.
Standout Consultant Services
Google Grant Application — Our professional consultants are here to walk you through every step of the Google Grant application process.

Google Grant Hygiene — Both in your Google Grant and overall marketing strategy, data is important. You don't want unclean or duplicate data bogging down your fundraising efforts. We'll help you keep your data clean and organized.  

Google Grant Reactivation — Maintaining your Google Ad Grant account isn't as easy as one might think. It's not uncommon for an account to be suspended if it doesn't comply with certain guidelines. Our professionals can get your account up and running in case you are suspended. 

Keyword Research — This research is vital if you want to take your digital marketing to the next level and show success in your Google Ads. That's why keyword research is one of our main skills!

Google Grant Management — You should only partner with a Google-certified agency to help with account management. Not only can our Getting Attention professionals track data and research keywords, but we can also make sure your campaigns remain compliant with all of Google's official guidelines.
Are you interested in a free consultation? Contact us to learn more about how Getting Attention's services can help your nonprofit's marketing strategy.
DNL OmniMedia — Best for Strategy Development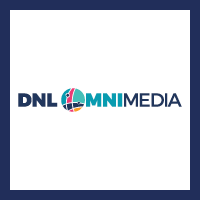 DNL OmniMedia is a full-service nonprofit marketing consulting firm and is dedicated to helping fundraisers carry out an effective campaign and reach supporters. 
Standout Consultant Services:
Pay per click marketing

Copywriting services

Video and digital marketing

Print and web design
Visit DNL OmniMedia's website to learn more.
Kanopi — Best for Nonprofit Website Support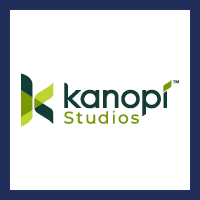 Kanopi Studios is a digital website agency and a top partner for nonprofits looking to take their online marketing efforts to the next level. They currently support over 150 active sites and work closely with nonprofits to ensure that their content is effectively promoting their mission and supporting their overall marketing strategy. 
Standout Consultant Services:
Website user research 

Content strategy development

User personas and mapped out user journeys 

Full website growth plan
Visit Kanopi's website to learn more.

Capital Campaign Toolkit — Best for Capital Campaigns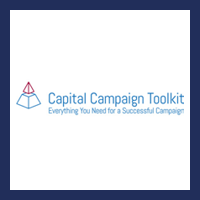 The Capital Campaign Toolkit is made up of professionals aimed to help fundraisers tackle capital campaigns and market them effectively. Capital campaigns are usually ongoing and resource exhaustive, so having a dedicated marketing consultant on your team can be valuable.
Standout Consultant Services:
A seven-phase capital campaign plan

Templates, checklists, and worksheets

A guided feasibility study for nonprofit professionals
Visit Capital Campain Toolkit's website to learn more.
Meyer Partners — Best for Direct Mail Marketing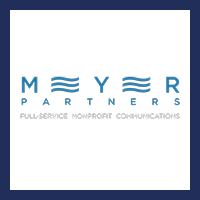 Meyer Partners is a marketing agency for nonprofits dedicated to helping fundraisers craft effective direct mail appeals. Don't make the mistake of assuming that direct mail is dead— it's still a valuable channel when it comes to marketing your mission and connecting with supporters. 
Standout Consultant Services:
Direct mail copywriting

Creative storytelling advice

Data collecting and reporting 
Visit Meyer Partners' website to learn more. 
Additional Resources
Your nonprofit's marketing strategy is a critical component of your overall success, so turning to a professional consultant might be your best bet. Make sure you do your research and reach out to agencies that align with your mission and audience. If you want to continue learning more about nonprofit marketing and how to optimize your strategy, check out these additional resources:

https://gettingattention.org/wp-content/uploads/2021/09/Nonprofit-marketing-consultant_feature.png
350
725
Getting Attention
https://gettingattention.org/wp-content/uploads/2021/08/getting-attention-logo.svg
Getting Attention
2021-09-10 16:17:23
2022-04-05 19:04:10
A Guide to Finding the Right Nonprofit Marketing Consultant