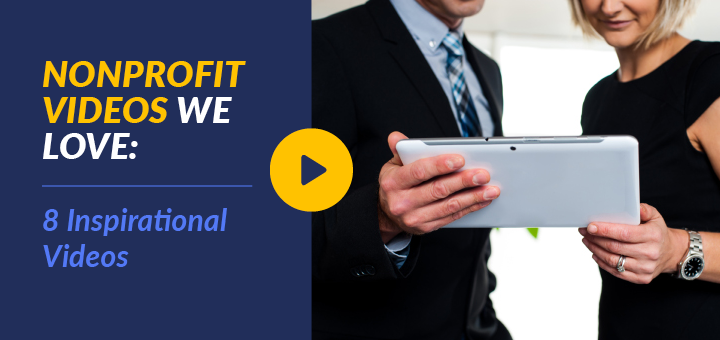 In comparison to other marketing mediums, videos reign most powerful in conveying your nonprofit's message to audiences. With the ability to reel your audience in, videos are a captivating tool worth utilizing.
Here at Getting Attention, we have witnessed the impact that quality video production can have on campaign efforts. As an agency that specializes in nonprofit marketing tools, we are here to outline the tips and tricks of optimizing your video content. To ensure your marketing is effective, follow along as we unlock the keys to nonprofit video.
In this comprehensive guide to nonprofit videos, we'll cover the following topics:
Prepare to learn all the essentials to nonprofit video marketing and how you can best set your organization up for success in generating video content.


What is a nonprofit video?
Nonprofit video refers to the use of video as a marketing tactic to amplify an organization's mission, solicit donations, and attract supporters. From short videos to longer videos, many nonprofits have found success in using video format to promote campaigns, events, and boost their overall missions.
There are a number of ways nonprofits can disseminate their video content. Some popular platforms for video use include:
Social media posts. This could mean a permanent post on your feed or just a story highlight. Keep up with the trends by using videos to disseminate the same messaging you would use in graphics and captions.
Nonprofit website. Your website serves as a prime location for housing any video content your organization produces. From testimonial pages to campaign highlights, videos are a great way to provide a more comprehensive and engaging overview of your organization for website visitors.
Email content. Videos can enhance email content and compel recipients to take further action. Some ways to use video marketing in email include:

An event invitation with an embedded video teaser.
A video testimonial to show direct impact to donors.

In utilizing video within each of these mediums, audiences are able to gain a better feel of your organization and subsequently, are more likely to express support.



Why do nonprofits need video?
Videos help bring forward various marketing elements that would otherwise be difficult to highlight. Some key components include: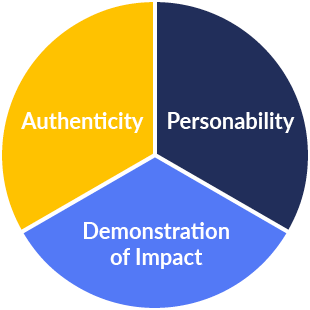 Authenticity. Showcasing who your nonprofit really is.
Personability. Putting a face to the names your audience sees across other platforms.
Demonstration of impact. Because humans are often visual learners, outlining your organization's impact through video will provide a whole new meaning to the data you present.
You may be wondering, what makes nonprofit video marketing so valuable? Here are a few reasons, supported by statistics drawn from the piece linked above:

Video content is easier to process. Humans process visual content 60,000 times faster than written content. Videos are a great method for educating your audience or explaining your point of view.
Videos are more effective for inspiring action. There is a correlation between video content and evoking emotion and promoting action. Messages conveyed through videos are much harder to emulate with a photo or paragraph description.
Videos are more shareable. 92% of consumers on mobile devices will share videos with others. Video content is a great way to reach wider audiences. There is an increased likelihood that viewers will pass it onto friends and family.
Videos are more entertaining. In comparison to other visual or written content, videos are proven to keep audiences listening to what your organization has to say. In fact, 60% of people report that video is a medium they consume quite thoroughly, unlike images which they might scroll through or skim past.
Regardless of the ways you choose to incorporate video content into your marketing plans, the benefits they provide cannot be ignored. Now that you have a better understanding of the opportunities for videos to enhance your organization, let's discuss how to make successful video content.

How to make a nonprofit video
Not all video content is automatically successful. Videos must be crafted with a clear purpose to convey clear messages to your audience.
Just like developing a general marketing plan, your video marketing endeavors must start with the following: an overview of your organization, an overview of the intended audience, and a clear plan for the execution of message communication. Let's break these down further.

Overview of Organization
In order to plan your video marketing content, you must develop a comprehensive overview of your organization to garner the best idea of what you are trying to achieve. Some components to include are: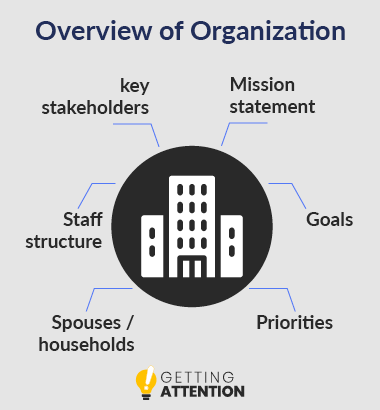 Mission statement: Summarize why your organization exists, the audience you intend to serve, and how you will serve them. Clarify a sense of direction for your team members and remind supporters of the overarching purpose of your organization.
Key stakeholders and nonprofit staff structure: Stakeholders include both internal and external members, from program directors, to donors and volunteers. It is important that your entire organization has knowledge of important team members as well as how they all work together. This way, if anyone has a concern to address they will know exactly where to go.
Goals: Outline long-term and short-term goals. In this instance, how will the use of video marketing help you to reach those goals?
Priorities: Rank your goals in order of priority to create the most accurate plan and best approach for your organization.
By outlining these key considerations, it will be easier to formulate a video marketing plan that will accomplish your organization's goals.

Overview of Audience
The audience is the next key component to address when creating your video marketing plan. After all, the audience response to your video content will allow you to best gauge its success. To tailor your messaging for optimal results, take the following factors into consideration:
Current audience. What types of people currently support and look to your organization? Look at your nonprofit database and determine if there are any commonalities among audiences. List the types of people and entities that consistently donate and support your organization.
Target audience. For each campaign, you should have a specific audience you want to reach. This can include new donors, existing donors, lapsed donors, major donors, and more.
Painting a clear picture of the audience you are currently reaching and that in which you want to reach will allow your organization to create effective video content that caters to both.

Messaging and Communication Plan
The ideas you wish to spread will fail to go anywhere unless they are communicated properly. For that reason, it is important your organization includes a clear outline of its messaging and communication intentions in your video marketing plan. Examples of things to include are:
Language and tone. Make sure your language and tone makes sense to both your mission and your audience. Don't change one to gain traction with the other. Consider including some common phrasing or word choices in your plan to make it easier for your marketing team to understand and execute.
Tactics and marketing channels. Which marketing channels will you use for your campaign? In this case, you would highlight video marketing. This can be done through various channels, such as television and social media.
Reporting and analytics methods. Your organization must have an effective way to track performance. Make sure you have reporting analytics set up so that you can follow your campaign's success and learn from any obstacles.
By including a thorough description of each of these components within your video marketing plan, you can set your nonprofit up for success in upcoming campaigns. For many organizations, the primary concern for creating video content stems from budgetary restrictions. We outlined a few tips and tricks to get you started with video marketing on a budget.

How to Get Start with Video Marketing on a Budget
The first step to creating video content is asking: how will I turn my vision for content into a reality? When answering this question, your mind may wander to some extravagant solutions. However, the most important thing to understand about video content is that you do not need a massive marketing budget in order to be successful!
For instance, if you have a new iPhone or another high-quality smartphone, you already have access to a camera that shoots video in 4K resolution. This will allow you to generate content of both quality and clarity. Many other pieces of necessary equipment can be rented inexpensively instead of purchased, thereby saving your organization even more money.
If you have been shying away from video content due to budgetary concerns, fear no more! Your organization can produce videos while still keeping the budget intact.

What makes a nonprofit video good?
Now down to the nitty gritty of what makes a nonprofit video effective. See3 Communications founder Michael Hoffman outlines 8 key steps for taking your nonprofit to the next level through utilizing video: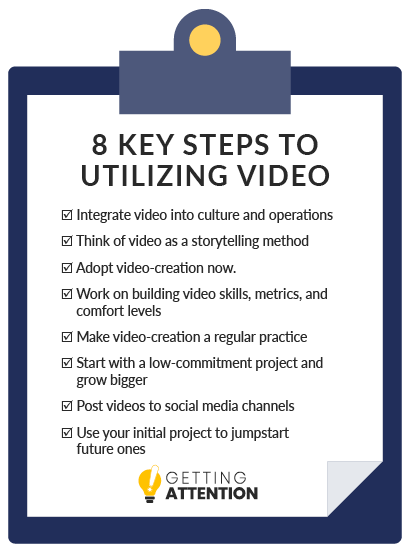 Integrate video into the culture and operations of your organization.
Shift your mindset into thinking of video as a storytelling method.
Adopt video creation now.
Take a more deliberate approach to building skills, metrics, comfort level and more.
Make video creation a regular practice and find ways to integrate video into existing projects.
Start with a low-commitment video project to get your feet wet in the video creation sphere.
Post your videos on social media channels.
Use your initial project to jumpstart future ones and form video-making habits.
By following these 8 important steps, your nonprofit can evolve into a video-dominant organization.

How do nonprofit videos fit into your marketing strategy?
Video content cannot be generated through a one-size-fits-all approach. In fact, there are several different categories of video that allow your organization to effectively deliver the intended message. The various types of video marketing include: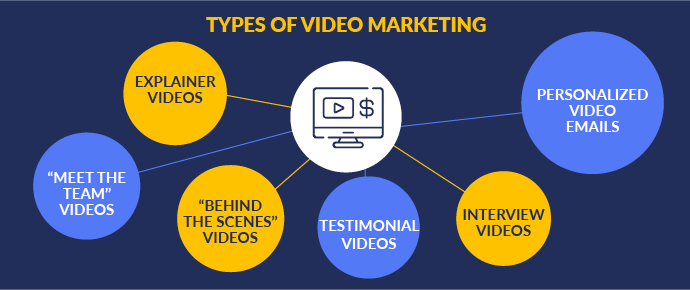 Explainer Videos that Share Your Mission. 

Explainer videos are a great opportunity to introduce your nonprofit to the world. With these videos, your organization should focus on two core elements:your mission and why it is so important to you, what type of impact you hope to make on the world. Explainer videos do not have to be over-the-top. They can be as simple as putting together a few slides in PowerPoint. These videos are usually 30-90 seconds long, which translates to a script of around 150-200 words— not a huge commitment!

"Meet The Team" Videos that Share Your Values. 

These types of videos provide the perfect opportunity to share your values with your audience and put a face to the people helping your cause. "Meet The Team" videos help showcase your organization in an intimate way while simultaneously putting your personality on display.

"Behind The Scenes" Videos that Pull Back The Curtain. 

These videos are a great way to showcase your nonprofit's personality in a slightly more intimate and less polished way. They are great for social media engagement and quite easy and cheap to produce. A good example of this would be recording content at events. You can then piece it together to provide your audience with a more comprehensive look at what your organization is

really

up to!

Testimonial Videos that Show Your Nonprofit's Impact.

These types of videos are

always

effective, especially because they're often very emotional. Letting community members tell their own story is a great method for displaying impact. Viewers can see the look on their face and feel the emotion in their voice, driving the point more than words alone could.

Interview Videos that Build Trust and Authority. 

This video category accomplishes two goals at the same time. First, it further educates your audience about important topics that matter. Then, it establishes your nonprofit  as an authority, building a substantial degree of trust.Interviews are naturally compelling, and they are also an intimate way to showcase what your organization does.

Personalized Video Emails that Take The Time To Inspire Action.

These videos don't just inspire someone to take action by volunteering or sending a check in the mail. They allow you to

show

someone how much their support truly means to you. Like many other methods, these videos help put a face to the nonprofit you represent.
After outlining the intentions behind your videos in your marketing plan, consider the types of videos listed above to decide which would be best for articulating your chosen message. Each video type presents benefits that extend beyond what words or still-graphics alone can accomplish, so be intentional with your decision and prepare to be amazed at the successes it will provide.



4 Best Nonprofit Video Tactics to Inspire Your Organization
One of the major keys to what makes video content so useful is its ability to play to its viewers emotions. There are various tactics your organization can employ to use the art of human emotion to your advantage. Let's see what they are!


Tug on the heartstrings
Human beings are driven by emotions. Using the tactic of "tugging on the heartstrings" is a favored strategy from nonprofits to elicit audience response. Some publications have even referred to this process as "sadvertising".
Invoking these negative emotions from viewers can help build a positive response from audiences. These strong emotions push people to take action. Here are some campaigns which employed this tactic successfully:
Bliss Baby Charity.

With a fun storyline and bold colors, this video campaign hooks viewers. The reason behind the campaign however really plays to the emotions of the audience. Bliss Baby Charity champions the right for every baby born prematurely or born sick to receive the best care.

Love146.

In their video,

Family Changes the Situation

,

Love146

uses a mix of animation, typography, and live-action footage to tell their story. This inspirational story comes straight from the founder, with this personal approach working quite effectively for an emotional appeal. It sparks a connection between the viewer and the brand and encourages trust and loyalty.
Although it may feel manipulative to have your video content play to humans' emotions like this, they really are the best way to inspire action.

Make it relatable
Another way to make your content effective is to make it relatable. In order to raise donations, charities need to explain exactly what they are doing, why they are doing it, and who they are benefitting. To accomplish this, some nonprofit organizations choose to make their videos as relatable as possible to potential donors. Some organizations who utilize this tactic include:
Alzheimer's Society UK.

Alzheimer's Society UK chose to highlight Christmas in their video— the holiday that goes hand-in-hand with giving. By using Christmas and the story of Santa Claus to make Alzheimer's more relatable to viewers, this organization created a touching video that strikes a chord with the wide audience of those who have been impacted by the disease.

Cystic Fibrosis Trust. By highlighting a couple that appears to be the average pair—going on dates, getting married, and having a baby—this video is far more relatable to audiences than your average campaign. The video gives viewers a glimpse of what it would be like for life to be uprooted by cystic fibrosis. By showing the reality of what it is like for parents tending to a child with this disease, the video leaves audiences with an empowering message that prompts them to take action.
Making your content relatable to your audience is one of the best ways to appeal to them.

Inspire and inform
Inspiration is power. It is what pushes us to achieve the unimaginable.
However, inspiration proves useless when there is no information to back it up. If your organization uses this tactic, you must provide audiences with the information necessary to take action. This can be through making donations, purchasing a product, or signing up for an event.
Organizations that use video to inspire and inform include:
Education and Employers. The video for the Education and Employers #redrawthebalance campaign shows three teachers asking children to draw different professional characters: a surgeon, a fighter pilot, and a firefighter. As expected, the children instinctively draw these characters as men. To their surprise, the teachers really were these individuals: a surgeon, fighter pilot, and firefighter. The state of shock in which the characters and viewers are left in is made to empower viewers to rid society of gender stereotypes.
First Descents. The video begins on a very informative note, using statistics to show people what it is like for a real family to live without clean drinking water. This is used as a tactic to help people contextualize what this scenario would look like. The video later takes a turn to inspire viewers, detailing how much change can be made in providing clean water just through a simple donation.
By inspiring viewers to want to take action and then providing them with the proper resources to act, your organization can reap high conversions in its campaign process.

Don't take yourself too seriously
Although the topic of many nonprofit organizations is serious, it is acceptable to utilize humor as a tactic for appealing to an audience. In fact, it can be highly beneficial.
Humorous videos are more memorable, and according to a recent study, "making people laugh" was identified as a top personal motivator for sharing content. As we know, sharing is directly correlated to increasing brand awareness. Some examples of this tactic include:
Prostate Cancer UK. The role reversal of the father and the son in this video gets a serious message across in a more light-hearted way. Prostate Cancer UK needed to get people talking about something that makes most men uncomfortable, so they decided to use humor as a way to break the ice. With the tagline "It's time to grow up" displayed at the end of the video, it helps motivate people to overcome this situation they try to avoid.
Mama Hope. This video makes fun of Hollywood stereotypes of African men. It incorporates clips from famous movies that viewers would know and offers a perspective shift. This video supports a feel-good vibe by showing those on the receiving end of these stereotypes making light of what many may find damaging.
In providing comedic relief to some very non-comedic situations, organizations can help bring people joy during dark times. People will appreciate this, and hopefully provide support to your nonprofit in the future.
If you are interested in learning more ways in which video content can take your nonprofit to the next level, we have included some additional resources you are search to:
Practice Makes Progress—Into Focus Nonprofit Video Guide. This article outlines some great tips and tricks for elevating your video-making practices. Implementing these suggestions into your organization can help further boost your video skills.
A 2021 Guide to Nonprofit Marketing. Video marketing is just one way to benefit your nonprofit organization. If you want to discover it further, or learn more about other marketing methods, read this article to learn more!
The Ultimate Guide to Marketing Grants For Nonprofits. Marketing efforts can be exhaustive on your budget. Trust me, we get it. That is why marketing grants exist for organizations like yours, helping to elevate your marketing efforts at no cost of your own. This article is here to tell you all about grants, while Getting Attention is here to help you manage them!

https://gettingattention.org/wp-content/uploads/2021/11/Nonprofit-Video-2.png
340
720
agoldblatt
https://gettingattention.org/wp-content/uploads/2021/08/getting-attention-logo.svg
agoldblatt
2021-11-27 21:27:43
2021-11-27 21:27:43
Nonprofit Videos We Love: 8 Inspirational Videos