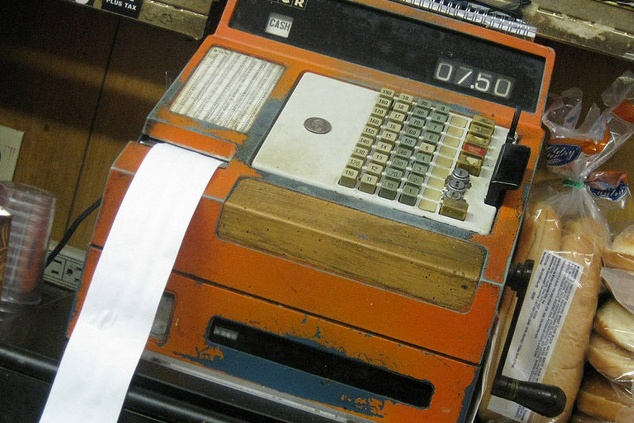 "What?," you may be saying? Our job isn't to generate revenue. We use the generous gifts and grants we receive to deliver programs, services and products to our community.
That's what I hear from most nonprofit organizations intent on doing things the way they've always done them — relying on money from funders (private and government) and individual donors to sustain them.
Unfortunately, that model isn't sustainable. And counting on a weak funding model leaves your organization vulnerable to everything from the volatile economy to the retirement of the program officer who had funded your organization for so long.
Nothing is more critical to your organization's health than your budget. And a very effective way to stabilize your income is to earn some of it.
Here's an example of how that can work for your organization:
Public Health Solutions sought to supplement grants and gifts with a more stable income source, and asked me to help develop an earned income stream for them.
They asked me to focus on developing a product or service within PHS' fiscal management program, which focused on helping HIV- and AIDS-related organizations build skills in financial management.
I began by inventorying current programs and services, and looked for the gaps when comparing findings with our audit of  programs and services available from other sources to serve other types of organizations. What was PHS' fiscal management program providing well to its core constituency that could fill a gap in services currently available to other types of nonprofit organizations?
The result: Common Cents Training — The Fastest Path to Financial Accountability for Your Organization. Since the department already provided the core of this program to its constituencies, the basic curriculum, materials and expertise was already in place. What was new was packaging it, marketing it and providing it (as a fee) to organizations outside of PHS' traditional network.
Keep posted–I'll be featuring earned income case studies and guidance in the months to come.
Please tell me: 1) What programs, services and/or products is your organization already providing to your core community, that you could repackage and sell to other sectors, and 2) What do you need to know about earning some income?
BTW, Public Health Services has changed its fiscal management program's name to Nonprofit Consulting Services which leads me to believe that more earned income streams are in the works!
https://gettingattention.org/wp-content/uploads/2021/08/cash-register.png
523
634
Getting Attention
https://gettingattention.org/wp-content/uploads/2021/08/getting-attention-logo.svg
Getting Attention
2021-08-23 16:03:53
2021-09-01 03:15:56
How to Earn Income (and Autonomy) for Your Nonprofit