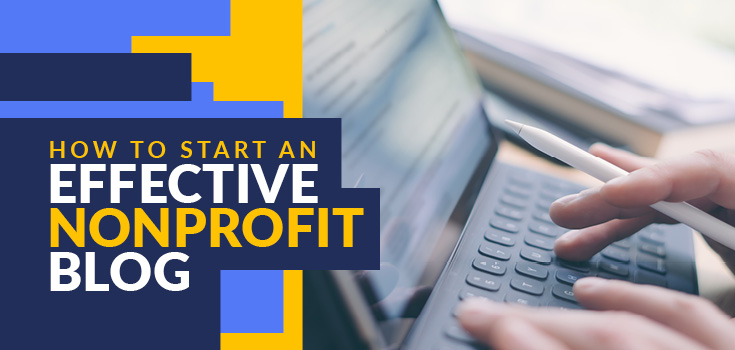 So, you've decided to join the exciting world of nonprofit blogging. Your website's blog lets you tell your nonprofit's story in your own words, update audience members about your events and activities, and even engage with a new audience of potential supporters.
But just like any marketing endeavor, you must approach nonprofit blogging strategically. Your posts should be intentional, engaging, and informative. This helps your organization build a professional reputation and ensure your content meets your online engagement goals.
With that in mind, we'll explore these five steps to starting an effective nonprofit blog:
Set goals for your blog.
Find your storytelling style and voice.
Create a content strategy.
Craft your graphic design strategy.
Promote your blog.
Of course, the very first step of starting a nonprofit blog is ensuring that your CMS supports blogging capabilities. Popular platforms like Drupal and WordPress have built-in blogging features that make it easy to get your new blog up and running. Once you've determined a blog is an actual possibility for your organization, you can launch into the following steps.
1. Set goals for your blog.
After deciding to launch a blog for your nonprofit's website, you might have some lofty ambitions in mind, such as entering the ranks of the best nonprofit blogs and inspiring thousands of new supporters to join your cause. Certainly, it's good to dream big and aim high.
But when you're first starting, set specific, achievable goals that you can feasibly reach given your organization's time and resources. For example, you might identify goals such as:
Traffic goals. For instance, you might aim for 700 blog views within your first three months or 1,500 unique visitors in your first year.
SEO goals. Create keyword-optimized blog posts to improve organic search-related traffic. Perhaps you'll aim to have at least three blog posts rank on page one of Google search results for specific keywords.
Conversion goals. Adding links to your donation page in blog posts can help boost your online fundraising. Perhaps you want to increase your fundraising revenue resulting from blog posts by 20% within six months.
Your blog can be an effective tool to increase awareness of your mission and encourage more donations and volunteers. By setting specific goals, you can more easily measure progress toward these ambitions.
2. Find your storytelling style and voice.
A blog allows you to be creative and speak directly to your audience. Work on cultivating a unique voice—this is the tone you use to address your audience and the feeling you wish to convey to readers. Having a distinctive, engaging voice can set your blog apart and make your posts more memorable.
As you develop your blog voice, think about your target audience—what tone of voice will they respond to best? For example, younger audiences may prefer a more casual style, while older audiences often appreciate more formal and authoritative writing.
Also, consider your nonprofit's overall brand—what image or personality are you trying to convey? Would you like to come off as a helpful teacher introducing new concepts to your audience or a friend speaking casually about the activities and programs you have going on?
Here are a few words you might use to define your blog's tone:
Authoritative and reassuring
Friendly and casual
Playful and upbeat
Witty and humorous
Emotional and inspiring
For example, according to Kanopi's guide to healthcare web design, medical-focused websites often take on an authoritative, professional tone to reassure potentially anxious visitors seeking medical help. On the other hand, an organization that seeks to increase voter registrations among young voters might use an upbeat, witty, and playful tone to appeal to young adults.
Create a style guide for your blog that describes your unique tone and storytelling style. Include examples of words and phrases to use and ones to avoid to match the brand personality you're looking to cultivate.
3. Create a content strategy.
Your content plan will be the bread and butter of your nonprofit blogging strategy. Having a clear blogging plan ensures that your blog roll will stay updated with new, thoughtful, and well-researched content. This shows supporters that your organization is active and continually working on new and exciting projects, initiatives, and events.
Follow these steps to build your blog's content strategy:
Recruit a blogging team. Who will write the posts? Who will take photos and videos at events? Who will draft the posts and publish them online? Decide whether these tasks will be taken on by one or multiple people. Meet with your blog team regularly to assign responsibilities and ensure everyone is on the same page.
Define your SEO objectives. Use a tool such as Google Keyword Planner or Moz to identify high-traffic keywords relevant to your nonprofit's mission. Create clear guidelines for ensuring all posts are SEO optimized, such as using headings to structure posts, including keyword mentions throughout the text, and writing alt text for all images.
Create a posting calendar. Create a rough posting calendar that aligns with your blog goals. For instance, to reach your SEO objectives, make sure you're consistently writing keyword-optimized posts. If you already have certain events on your nonprofit's calendar, plan to publish wrap-up blog posts the week after the event.
Establish a verification process. The facts, statistics, and data in your blog posts should be true and accurate. Including misleading or incorrect information can damage your credibility among supporters. To avoid errors slipping through the cracks, create a process for double-checking facts before pushing your posts live. Make sure at least two people read through your posts before publishing.
Your content strategy doesn't have to be set in stone—it can be a rough outline that you adjust when necessary. Current events will undoubtedly impact your organization throughout the year, so you can write posts as needed to address recent developments and news stories as they come up. But outlining a plan ahead of time ensures that your blog won't become stagnant or outdated at any point.
4. Craft your graphic design strategy.
Images can stir emotions, inspire empathy, and ultimately lead to visitors feeling a deeper connection to your cause. Double the Donation's guide to nonprofit web design says it best: "humans are a visual species, so information that's conveyed in a visual way is more immediate and visceral."
Establish your graphic design strategy up front to ensure your blogging team is on the same page when designing graphics and choosing images. Ask yourself the following questions while developing your approach:
Will you use infographics? How will you design and format these images?
What fonts and brand colors will you use in infographics?
Where will you source blog images? Will you use any stock photos or only original photography?
What types of images will you use as feature images? For example, do you want all feature images to show people? Do you have any guidelines for choosing stock images for feature photos?
As you build your graphic design strategy, take some time to standardize your blog post layout. Include specific guidelines in your brand style guide for the font styles and sizes, colors, button types, post margins, and other stylistic elements of your blog posts. This ensures consistency, even if multiple team members are uploading posts.
5. Promote your blog.
Once you start creating well-researched, informative blog content, you'll need a way to drive traffic and increase engagement with your posts. Marketing your blog posts can increase awareness of your blog, boost your website traffic, and introduce more people to your mission.
Promote your blog across platforms such as:
Social media. Post links to your new blog posts on any social media sites you use—Twitter, Facebook, Instagram, LinkedIn, etc. Pull out interesting quotes or statistics from the posts to include in your captions.
Email. Include recent blog posts in your weekly or monthly email newsletters. You might even create exclusive blog content or sneak peeks just for email subscribers.
Paid advertising. Promote blog posts using Google Ads to help capture both paid search engine traffic, supplementing your SEO efforts. Consider applying for the Google Ad Grant program to earn $10,000 per month in Google AdWords funds. This can allow you to pursue a paid advertising campaign without spending more of your marketing budget.
You can grow your blog audience quickly by promoting your content regularly across each of these platforms. The more eyes you can get on your blog posts, the wider your audience of potential new donors, volunteers, and other supporters will be.
---
Adding a blog to your nonprofit's website can be a great way to revamp your online presence and grow awareness of your mission. By following these steps, you can ensure that your blog is a valuable, trustworthy resource for learning more about your cause and how to get involved.
---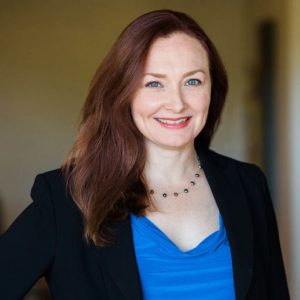 Author: Allison Manley, Director of Marketing & Communications for Kanopi 
Allison is a recovering (and award-winning) designer who applies her creative and organizational skills to marketing strategy for Kanopi. Her diverse, multi-disciplinary background — which in addition to design includes glassblowing, publishing, podcasting, and figure skating — contributes to strong relationships to which she offers a broad perspective.
Her job is to tell the story of Kanopi by sharing information, writing, working with staff and partners, and keeping the brand cohesive across all channels. When not keeping the Kanopi brand on point, Allison is working on double jumps on an ice rink, chasing small children, or organizing something somewhere.
https://gettingattention.org/wp-content/uploads/2022/08/Kanopi_Getting-Attention_How-to-Start-An-Effective-Nonprofit-Blog_Feature.jpg
350
735
Getting Attention
https://gettingattention.org/wp-content/uploads/2021/08/getting-attention-logo.svg
Getting Attention
2022-08-24 19:53:45
2022-08-24 19:59:31
How to Start An Effective Nonprofit Blog