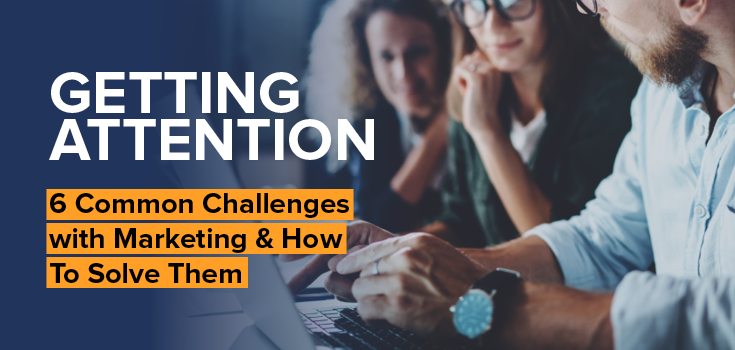 Finding new ways to reach and engage donors is a continual challenge for nonprofit marketing professionals. Effective marketing requires being creative, staying aware of ongoing trends, and navigating obstacles efficiently. Of course, there are still several common challenges that most nonprofits' marketing strategies will encounter.
Facing challenges is a normal part of the marketing process, and what matters most is how your nonprofit responds to them. Do you first devote more time and resources to the problem? Attempt to minimize its impacts? Hold a meeting to reevaluate your nonprofit's strategy?
Each of these approaches can be the correct solution depending on the specific challenge and the resources your team has to invest in resolving it at that time. Of course, the first step to overcoming many common challenges is to conduct research and determine if an equally common solution already exists. To help your nonprofit with that research, this article will explore six common marketing challenges:
For most nonprofits, the most common marketing challenges will be related to their digital strategy. This article will explore specific strategies for overcoming these problems, though keep in mind that often the most effective approach to technology-related issues will be reassessing how your nonprofit uses software and potentially investing in a new solution.

1. Lack of Defined Audience
Who is your nonprofit marketing to? While your marketing team may be aiming to attract a wide variety of audiences, creating materials that are too broad can inadvertently limit the number of supporters who will take interest in your nonprofit.
To define your audience, first assess your current supporters. Identify their shared characteristics, such as demographics, engagement trends, and interests. Use this information to divide your audience into several unique groups with similar goals, problems, and motivations. By defining multiple audiences, you will be able to better tailor your messages to each group, increasing the likelihood they will engage with your content.
Additionally, try varying your marketing strategies depending on the group you are targeting. Remember, not every supporter needs to be invited to every event, participate in every fundraiser, or read every article your nonprofit creates. For example, you may hold a gala specifically for your older major donors, as well as a 5K targeting younger, more active supporters.

2. Unclear Lead Sources
A marketing campaign is effective if it earns your nonprofit new leads who later become donors or volunteers. If your nonprofit lacks an established framework for tracking leads, it can be difficult to determine if your marketing campaigns were successful.
Use lead-tracking methods and resources such as:
Tracking links
Analytics tools
Donor survey questions
Referrals
Track clickthrough rates and popular landing pages to discover which links are resulting in supporters visiting your website and which of your pages are the most successful at attracting supporters.
Other marketing materials may require taking a more indirect tracking approach. For example, perhaps your nonprofit creates a matching gift video promoting corporate giving opportunities and includes it on your website homepage. Some donors who immediately apply for a matching gift may have been influenced by your video, while others may have done so independently.
To determine the video's effectiveness, nonprofits could compare the overall volume of matching gift applications before and after posting the video to check if there was a notable increase. Alternatively, the nonprofit could create a follow up survey specifically for completed matching gift applications with a question asking how they learned about the matching gift process.

3. Unready Website
Your website is one of your strongest marketing tools, providing donors with key information about your nonprofit and leading them towards converting. A website that looks unprofessional, is difficult to navigate, or is generally unengaging can negatively impact the extensive work put into your external marketing materials.
If your website has a high bounce rate, session times, or low conversions, you may need to update it. To leverage your website as a marketing tool, ensure that it is:
User-friendly. Your website's navigation should be as intuitive as possible. Improving your website's interface often requires an outside perspective to understand how new visitors are most likely to interpret your navigation. To create a more user-friendly interface, gather a group of volunteers and run tests such as card-sorting. Ask volunteers to reach a certain page and narrate their thought process aloud, providing insight into the decisions and assumptions a person may make while navigating your website.
Optimized for mobile. Optimizing your website for mobile ensures your audience will be able to use your website no matter what device they are using. Most CMSs will automatically create mobile-friendly versions of your webpages. However, it can be worthwhile to take the time to adjust the mobile version of your pages further to reduce load times, streamline navigation, and minimize scrolling.
SEO ready. You can increase organic traffic to your website by improving your search engine optimization (SEO) strategy. SEO best practices can increase the chances that your content will appear on the search results page for keywords related to your nonprofit. You can improve your SEO by creating content, such as blog articles, that are optimized for keywords your supporters are likely to search. For example, an animal shelter might write an article for their blog that's optimized for the keyword "local no-kill shelters."
If your nonprofit is in need of a new website, DNL OmniMedia's nonprofit website design guide recommends partnering with a consultant.
A nonprofit marketing and website design consulting service can create a new website designed to your nonprofit's specifications that also makes use of marketing best practices. For example, consultants will have insight into where to strategically place calls to action, what images best inspire action, and how you can create campaign pages that will be shared across social media.

4. Data Silos
Your nonprofit collects data from a variety of sources and sends messages to numerous staff members to take action on that data. However, nonprofits are often slowed down or experience outright interruptions in their work due to data not moving as it should and instead getting siloed in specific databases or systems.
Data silos are a common occurrence and can be particularly challenging if they occur during a marketing campaign. As your outreach efforts require receiving and sending an extensive amount of messages, it is essential that internal feedback, donor messages, and engagement data all flows to your marketing team as quickly as possible.
You can prevent data silos by integrating your various software solutions. This ensures information in one database will be automatically updated in another system, rather than requiring a manual migration. Some platforms, such as Salesforce NPSP, can integrate with a wide variety of native and third-party applications, making it easier to synchronize your software and eliminate data silos.

5. Poor Follow-Up
Once your marketing campaign attracts a new donor, what steps does your nonprofit take afterwards? Nonprofits that only focus on the initial conversion and have limited follow-up are unlikely to significantly grow their donors' value or make long-term connections necessary for cultivating major gifts.
For each of your marketing strategies, ensure you have a follow-up procedure in place. This can be as straightforward as sending automatic thank you messages to donors who give under a specific amount and flagging donors who give over that threshold for additional follow up, such as a thank you card or phone call.
This applies to fundraisers and events, as well. After participating in an advocacy campaign, peer-to-peer fundraiser, virtual gala, silent auction, or any other activity your nonprofit hosted, reach out to donors to thank them for their participation and provide next steps to continuing their involvement with your nonprofit.
You can improve your follow-up by using an email authoring tool. These tools allow you to construct follow up emails and welcome series for each event or campaign you host. You can also create separate emails for those who didn't participate, invoking a sense of FOMO that will provide another call to action to attend your next opportunity.

6. Attaining Board Buy-In
When planning a new marketing campaign, ensure that one of your strongest assets, your board, is being leveraged to improve your campaigns rather than acting as an obstacle. When launching a new marketing campaign, include your board in your stakeholders to consider to help attain their buy-in early on.
While planning your marketing campaign, consider strategies for getting your board involved and how you can pitch these strategies to your board members. Some board members will naturally be more ready to help with your fundraising campaigns than others, but there are several steps you can take to make your board more fundraising-friendly overall. These include:
Setting expectations. Does your board already think of fundraising as one of their responsibilities? If not, consider how you can reset expectations to get them more involved in your marketing strategy. In your board members' job descriptions, ensure you include specific details about how you expect them to contribute to fundraising. Then, when presenting a new campaign, write out a description for how you would like board members to get involved and have specific roles in mind that you can delegate to each member.
Addressing common concerns. Board members often hesitate to take part in fundraisers due to common concerns and misconceptions about marketing. For example, a board member may express that they wouldn't know what to say when conducting outreach. You could address this concern by providing board members with fundraising scripts, conducting orientation sessions, and walking them through the details of your marketing plan.
Providing resources. Marketing and fundraising are ultimately skills, and you can help your board attain them by providing necessary resources. These can include basic tools all of your board members will likely appreciate, such as message templates and scripts, and more intensive solutions for specific members, such as training courses. NXUnite's guide to fundraising training suggests looking for workshops tailored specifically to board members, which can help them manage their board responsibilities and fundraising work, as well.
Making your board a part of your outreach strategy can lend your marketing campaigns additional credibility and access to new networks. Work with board members to tailor your marketing approach to specific donors they have a connection with, improving your ability to steward major giving prospects.
---
Marketing is often resource-intensive, requiring a significant amount of your budget and time to acquire new donors. To ensure your marketing efforts lead to a high return on your investment, have strategies in place to overcome common challenges, from defining your audience and ensuring you have internal buy-in to preparing your software for your next campaign.
---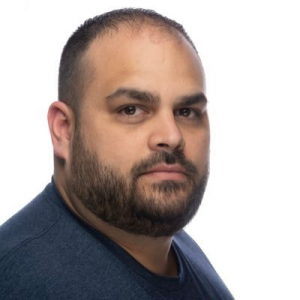 Author: Carl Diesing, Managing Director
Carl co-founded DNL OmniMedia in 2006 and has grown the team to accommodate clients with on-going web development projects. Together DNL OmniMedia has worked with over 100 organizations to assist them with accomplishing their online goals. As Managing Director of DNL OmniMedia, Carl works with nonprofits and their technology to foster fundraising, create awareness, cure disease, and solve social issues. Carl lives in the Hudson Valley with his wife Sarah and their two children Charlie and Evelyn.
https://gettingattention.org/wp-content/uploads/2022/09/DNL-Omni-Media_Getting-Attention_5-Common-Challenges-with-Marketing-How-To-Solve-Them_Feature.png
350
735
china.dennington
https://gettingattention.org/wp-content/uploads/2021/08/getting-attention-logo.svg
china.dennington
2022-09-12 21:18:07
2023-06-21 19:50:51
6 Common Challenges with Marketing and How To Solve Them