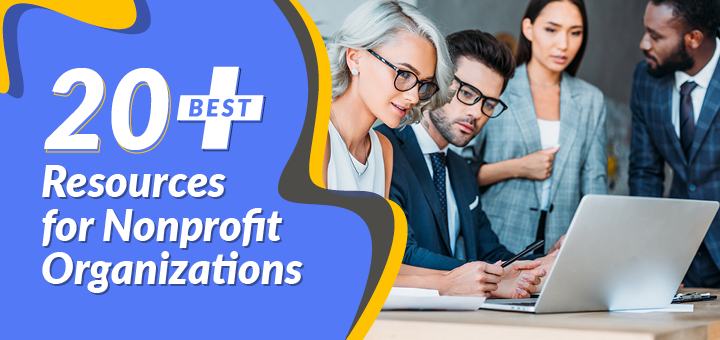 Running a nonprofit organization can be hard. With so many components to focus on, it may feel impossible to accomplish it all on your own with a handful of overlapping spreadsheets. Good news — you don't have to!
In this comprehensive guide, we will outline the best resources for your nonprofit organization to elevate and optimize your operations across a number of areas..
This guide will cover top providers across the following categories of nonprofit resources:
Soon, you will be on your way to optimizing your organization with the help of the experts and tools below. Let's dive in!
Resources for Nonprofits: Our Top Picks
Double the Donation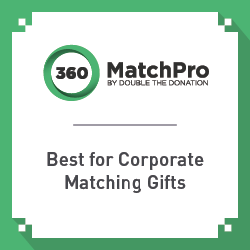 Overview
Double the Donation's mission is to help your nonprofit receive more money through corporate matching gift programs. Far too often, nonprofits miss out on valuable donations because many donors are unaware that their employers' offer corporate matching gifts. Double the Donation provides a solution to this issue with its 360MatchPro software.
360MatchPro prompts donors to enter their employer's name into a matching gift search tool when providing a donation. If their employer offers a matching gift program, the donor will be directed to submit a match request. Having access to this information will help your nonprofit tailor communications to donors eligible to double their donations. In the end, this will earn your organization more money!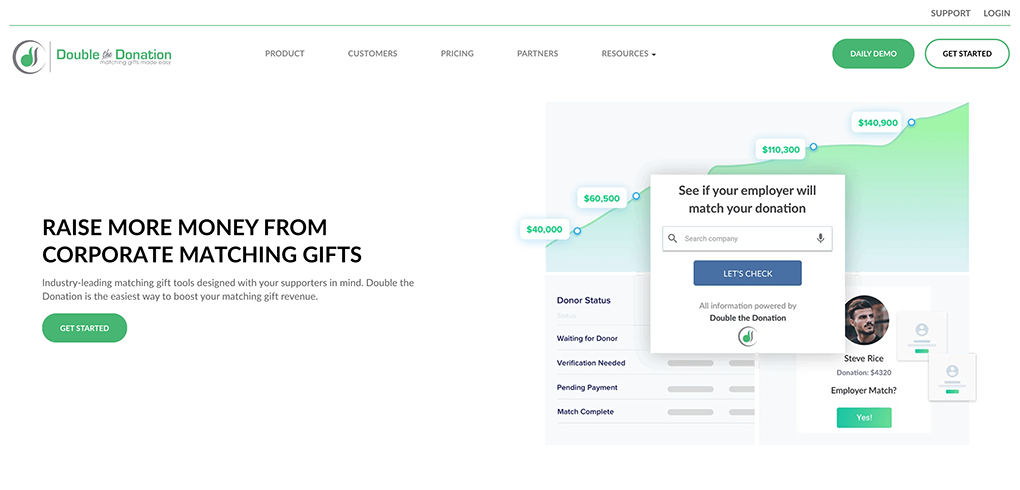 Why we love it
Gaining access to matching gift information will help you raise double the funds for your organization with little additional effort. Additionally, the information obtained from the matching gift tool will help you send personalized reminders about a donor's specific matching gift program.
If your donor records don't include donor information, that's not a problem, either. 360MatchPro can do real-time employer appends to get your donors into your matching gift pipeline.
Pricing
The standard pricing for Double the Donation's 360MatchPro starts at $1200 per year. This is recommended for organizations already receiving matching gifts that are ready to boost their numbers. Larger enterprises are encouraged to request a quote for custom pricing.
Getting Attention

Overview
Getting Attention is a nonprofit marketing agency specializing in Google Ad Grant management. We work closely with clients to develop strategies that are right for them. The professionals at Getting Attention are ready to help you through every step of your Google Ad Grant journey, making sure you optimize your grant opportunity.
Some of the Getting Attention services include:
Google Grant applications
Account hygiene
Google Grant reactivation
Keyword research
Click here to explore more!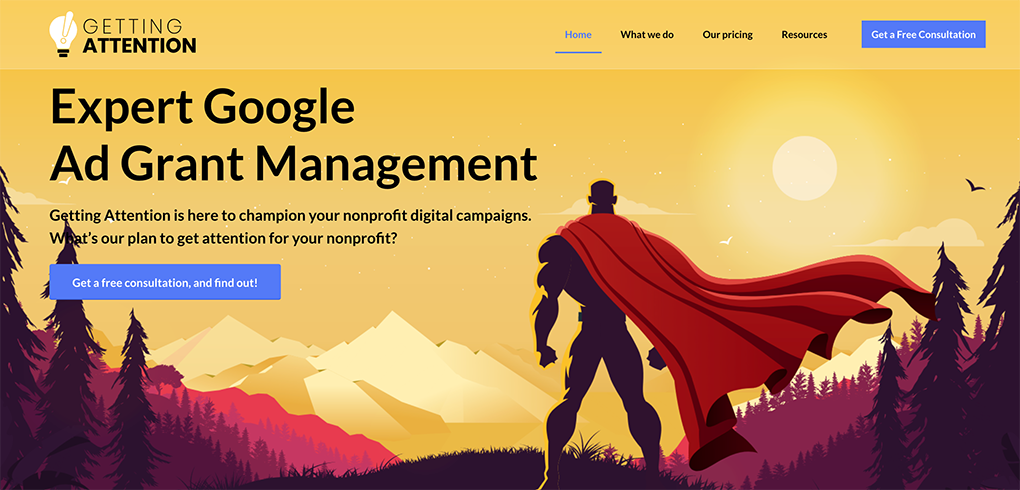 Why we love it
The experts at Getting Attention help alleviate your organization's stress of having to manage all aspects of your Google Ad Grant journey. They work diligently to ensure your nonprofit is optimizing resources. With enough already on your plate, leave Google Grant management to the professionals of Getting Attention
Pricing
The services at Getting Attention are priced at a rate of $499 per month. This includes no upfront fees or surprise add-ons. To see all of the services included, click here.
NPOInfo

Overview
The professionals at NPOInfo specialize in data append services, ensuring  your nonprofit's data is clean, updated, and organized to optimize fundraising efforts. They promise:
Accuracy. NPOInfo guarantees a high degree of accuracy in their results, ensuring your fundraising initiatives are built on data you can trust.
Timeliness. With speedy turnaround, NPOInfo enables your team to reach more donors more quickly.
Depth. The NPOInfo team leaves nothing uncovered. They will make sure your organization can take advantage of every opportunity to learn more about your donors.
NPOInfo offers various services, including:
Employer appends
Email appends
Phone number appends
Date of birth appends
Address appends
With the help of the NPOInfo team, your organization can optimize its donor outreach efforts with clear, clean, and organized data.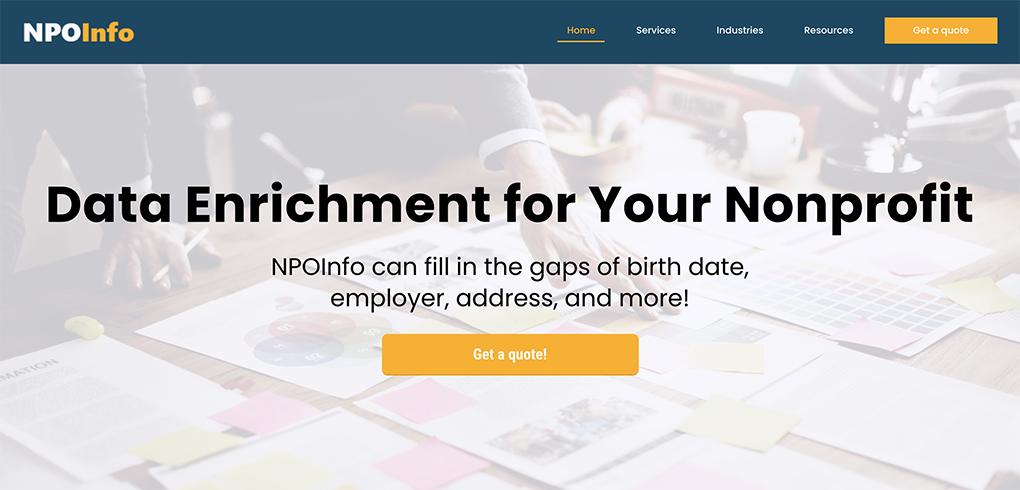 Why we love it
Having hygienic and up-to-date donor data is an essential tool for any nonprofit's fundraising and outreach efforts. The process of achieving such data can be taxing, but the professionals of NPOInfo are willing to take over the task. NPOInfo is the data enrichment service guaranteed to improve fundraising efficiency and increase revenue!
Pricing
Pricing is based on the individual goals of your organization. Determine pricing by requesting a personalized quote!

Best Technology Resources for Nonprofits
iATS Payments

Overview
iATS Payments provides reliable, efficient, and secure nonprofit payment processing. They are leaders in fraud protection and have blocked hundreds of millions of dollars worth of fraud attempts. By working with them, your payment data is safe and secure.
With many nonprofit technology partners, iATS Payments can connect your organization to technology solutions that support all of your payment needs, from integrations with online fundraising and CRM software to auction and fundraising event tools.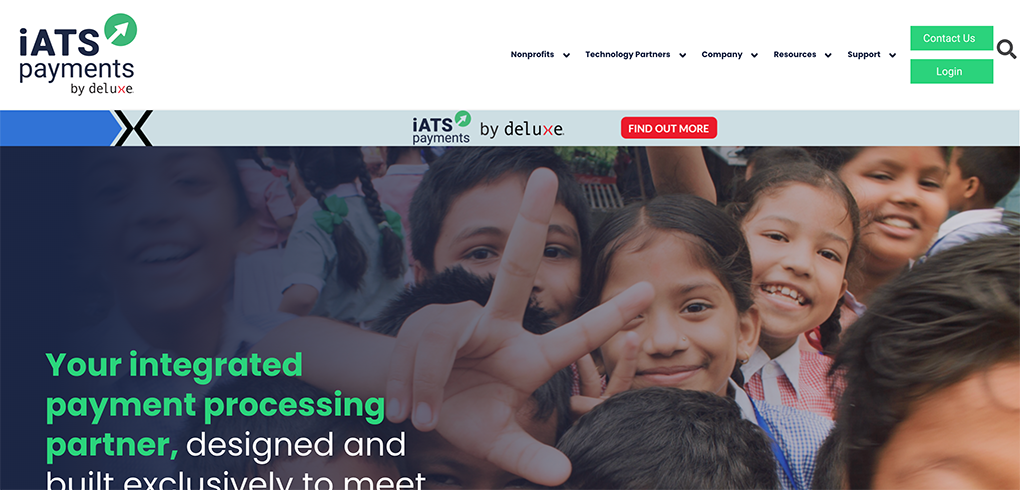 Why we love it
iATS Payments is an all-in-one solution to overcome your organization's payment processing issues. With their help, you can reduce frustrations and handle all of your payment needs in one place. Not to mention, they have a proven reliability. They have been trusted by countless organizations to deliver the type of payment processing and support your nonprofit depends on.
Pricing
iATS Payments offers affordable pricing with competitive rates, no hidden fees, and one flat monthly rate. Submit a request form to determine your organization's personalized rates.
Kanopi

Overview
Kanopi does web design and development differently. They offer several valuable services including:
Research and discovery. Through user research, audits of existing work, reviewing analytics, and more, the Kanopi team will evaluate your website needs and produce powerful insights to help you meet your goals.
Content strategy. The Kanopi team will help determine how to best present meaningful content on your website that supports your organization's goals.
User experience. Kanopi will help your organization find the perfect blend of design and functionality to optimize the website experience for users.
Website development. Experts will plan and create the necessary features that make your web vision become a reality.
Website support. Kanopi keeps your website continuously optimized so that it always stays up-to-date.
With the assistance of Kanopi's team of experts, your nonprofit's website will position you for the utmost success.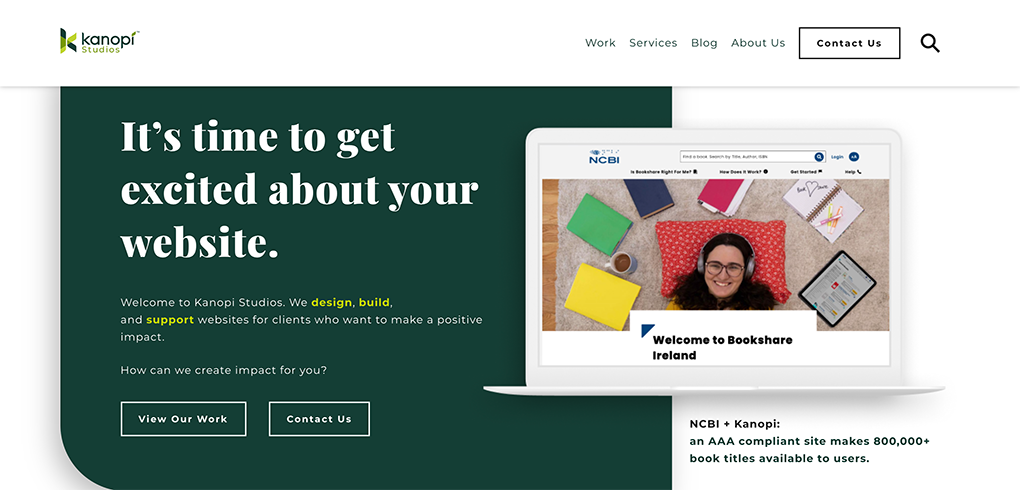 Why we love it
Bad websites waste time, money, and reputations. Your website isn't just the digital face of your organization. It is what leads your visitors down the path to interact and engage with your nonprofit's mission online.
If your website is not optimized to create an easy experience for users, your nonprofit will not be able to achieve its goals. The professionals at Kanopi make it easy for your organization to streamline its online presence in a way that promotes user engagement.
Pricing
Kanopi's pricing is personalized based on the needs of your nonprofit. Contact them here to find the price that works best for you.
DNL OmniMedia

Overview
From registering your domain name to designing your website, the expert nonprofit technology consultants at DNL OmniMedia will optimize your digital strategy for maximum outreach and engagement. In addition to nonprofit technology consulting services, the team offers a number of products including the:
Luminate Online donation web app to create a seamless donation experience for your donors.
Luminate Online email authoring tool to create emails quickly without writing a line of code.
Luminate Online member center web app to customize profiles to match your brand.
Luminate Online survey web app to connect with your audience anywhere.
MobileAction! customized fundraising app for nonprofits to improve your nonprofit's fundraising and advocacy efforts.
Best for mid-sized to large nonprofits, the DNL OmniMedia's mission is to help your nonprofit maximize technology for social good.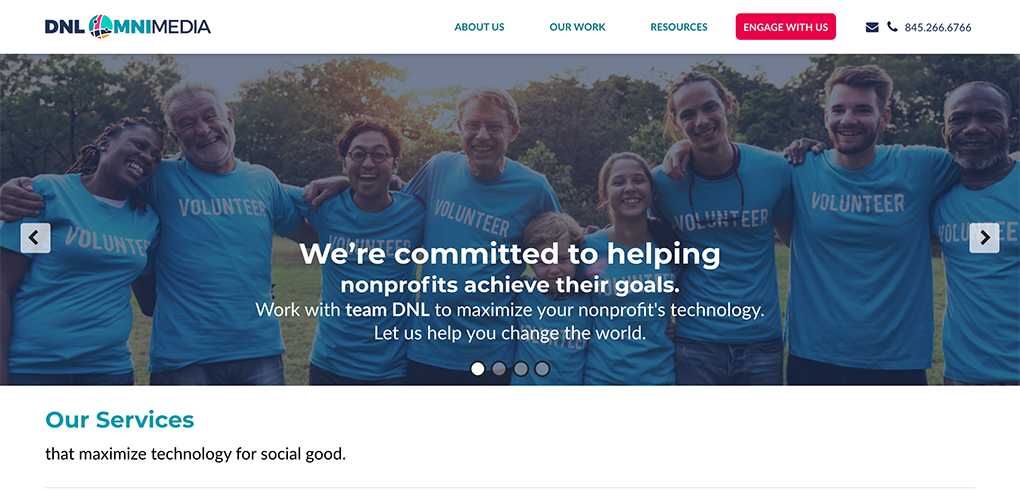 Why we love it
DNL OmniMedia makes your nonprofit's technology work seamlessly for your audience and staff members. They want their clients to spend more time working to accomplish their goals and less time struggling with software and data.
Pricing
The services at DNL OmniMedia are tailor made to your organization, so pricing differs based on personal needs. Fill out a project form to begin!
Cornershop Creative

Overview
Cornershop Creative is a team of WordPress experts, specializing in nonprofit web design, development, and maintenance. They work to blend creativity with decades of combined coding experience. Their expertise will help to build your organization a beautiful, fast, accessible, secure, and SEO-optimized site.
Some services they provide are:
Custom web development for nonprofits
Hosting, support, and website maintenance
Nonprofit SEO and content strategy
CRM and campaign implementation 
Website optimization and digital strategy
Cornershop Creative is an organization well-equipped to assist your nonprofit with any online needs.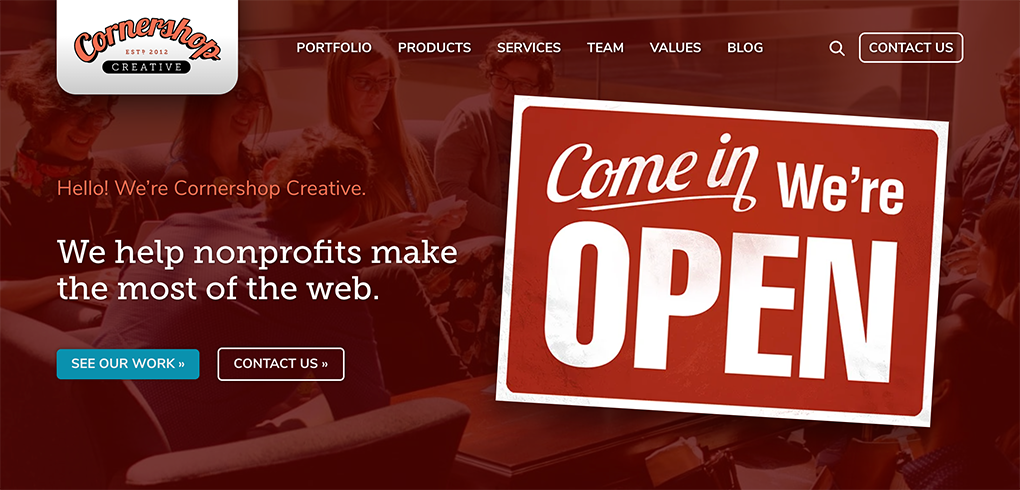 Why we love it
Cornershop Creative takes care of small details that often go under the radar. However, these are the important aspects that make a big difference in how successful a project is. The help of Cornershop Creative's expert team will best position your nonprofit's website for success.
Pricing
Cornershop Creative's pricing plans are personalized to your organization's needs. Let them know how they can help you here.

Best Fundraising Resources for Nonprofits
Fundly

Overview
Fundly empowers organizations to support and nurture the causes they care about through crowdfunding. Crowdfunding provides the trust, transparency, and connections necessary to make your efforts instantaneously impactful and hyperlocal. Fundly helps fundraise for:
Creative projects
Disaster relief
Special events
Medical and health
Military
Nonprofits 
Overall, their team is dedicated to providing your nonprofit with the necessary tools to raise money for your mission.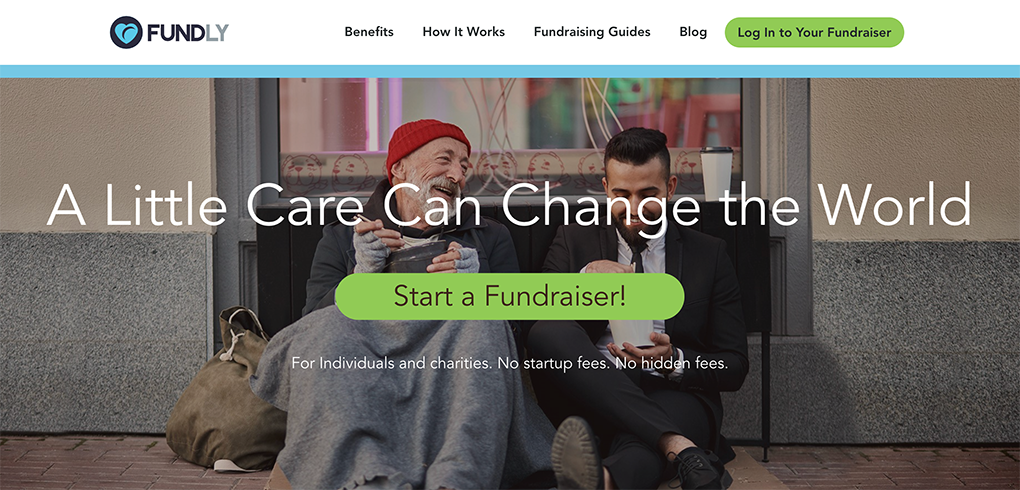 Why we love it
Fundly helps your organization reach more donors and raise more money — a win-win! Through their website, the Fundly team of experts can help your nonprofit run a successful crowdfunding campaign. The principle of Fundly is designed to do good.
Pricing
Fundly offers simple pricing for all: platform fee (4.9%) + credit card processing fee (2.9%) + $0.30 per transaction.
Donately

Overview
Donately is a donation platform made to help improve your donor experience, simplify your processes, and increase your nonprofit's overall revenue. Donately offers tools to help your nonprofit grow online, such as custom donation forms, donor management tools, and more.
Their online platform makes donating a simple process for both you and your donors. This saves your organization time while creating more opportunities to reach your goals.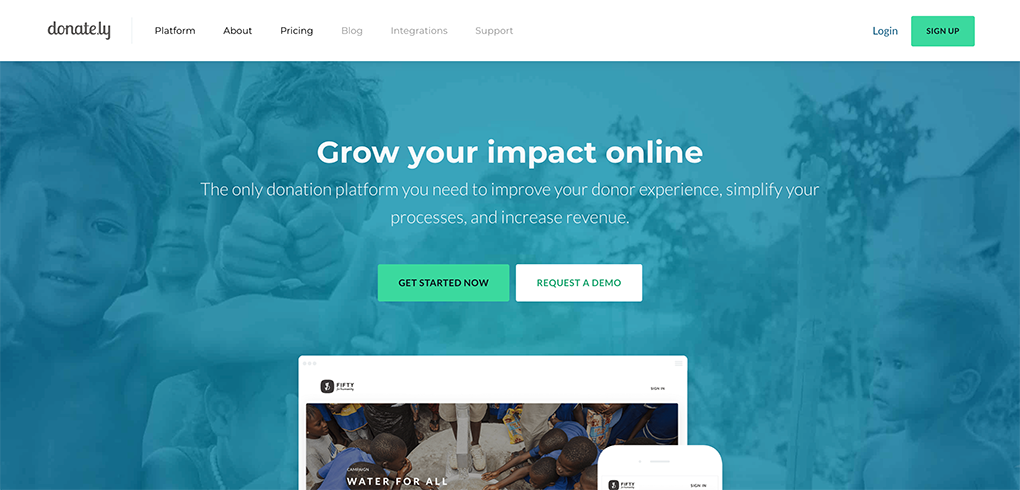 Why we love it
From customizable forms to full visibility of donor data, Donately is crafted to help nonprofits expand their impact through online fundraising. Nonprofits of all sizes can use Donately to simplify their online fundraising and improve overall donor experience.
Pricing
Pricing plans are designed to give any size organization great features at an affordable rate. Select the plan best for you
Handbid

Overview
Handbid helps nonprofits of all sizes adopt powerful, easy-to-use fundraising tools. Their auction software and bidding apps offer everything needed to maximize your nonprofit's in-person, remote, and hybrid events. Some of these tools include:
Mobile bidding
Live streaming
Chat
Peer-to-peer fundraising 
Donation campaigns
Crowdfunding
Handbid is dedicated to helping organizations auction fundraise through transparent and respectful methods, all while providing excellent customer service.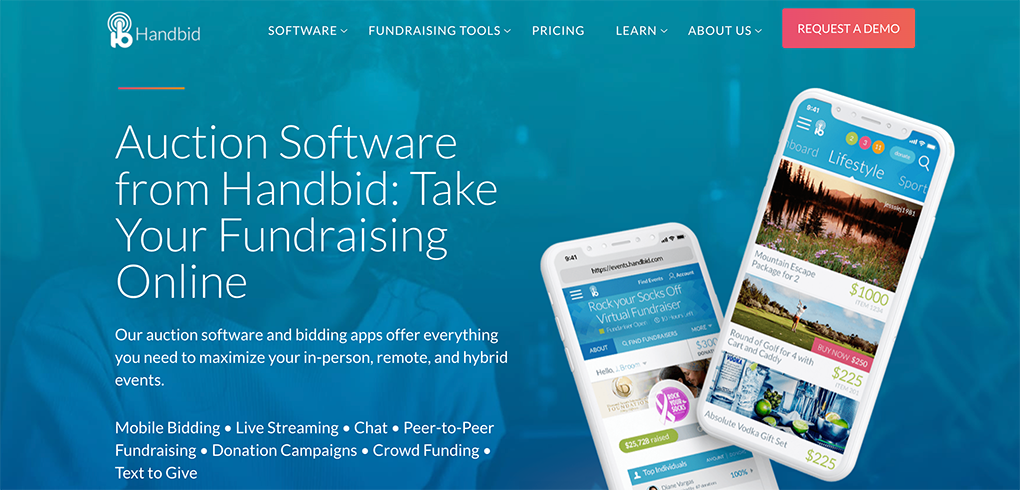 Why we love it
Handbid is the all-in-one platform that can help your nonprofit collect donations, organize items, create a silent auction, and manage ticket sales and RSVPs. On average, Handbid generates 120% more bids per item and 60% increase in revenue per item compared to paper-based auctions. Their product gives your bidders the best user experience and you the auction management system of your dreams.
Pricing
There are many packages available for the services that best suit your organization's needs. Look into one today!
Smartwaiver

Overview
Smartwaiver helps convert your safety and liability waivers into custom, digital versions. The waivers  can be signed at your location or online from any computer, tablet or mobile device. You can add a link or custom waiver widget to your website so customers can sign your electronic waivers directly from your website before they arrive at an event.
All signed waivers and participant information is stored in Smartwaiver's secure online database where you can easily search for and find a waiver in seconds. Each time a participant signs and submits awaiver, your organization's marketing database and intelligence expands. This data can be easily exported to a spreadsheet for clear and concise organization of information.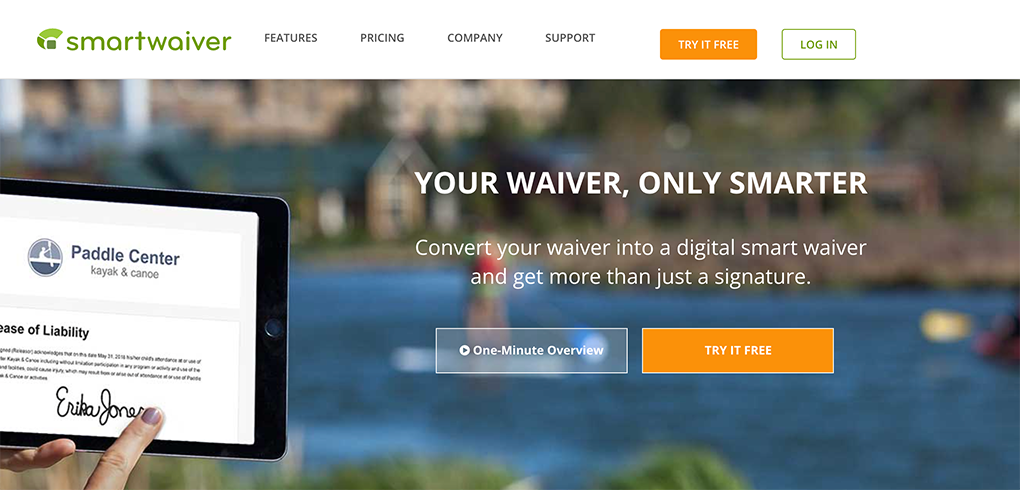 Why we love it
Smartwaiver offers many intuitive and powerful features that allow your organization to streamline operations. Some of these features include waiver:
Customization
Optimization
Collection
Management
Smartwaiver keeps their software simple and uses a customer-centric approach to ensure the best user experience.
Pricing
Smartwaiver offers a free 30-day trial. After your initial 30 days, pricing plans  depend on the number of waivers signed each month.
Jitasa

Overview
Jitasa's mission is to improve the effectiveness and efficiency of nonprofits through affordable bookkeeping and accounting services. Your nonprofit can outsource these services to Jitasa and experience their team's personalized approach. Some of their consulting services include:
Cloud-based accounting 
Chart of accounts setup or review
Account reconciliations
Monthly financial statements
Form 990s and 1099s
Audit preparation
Clients have free access to Quickbooks for nonprofits to ensure they have the necessary tools for effective financial record keeping and strategic planning.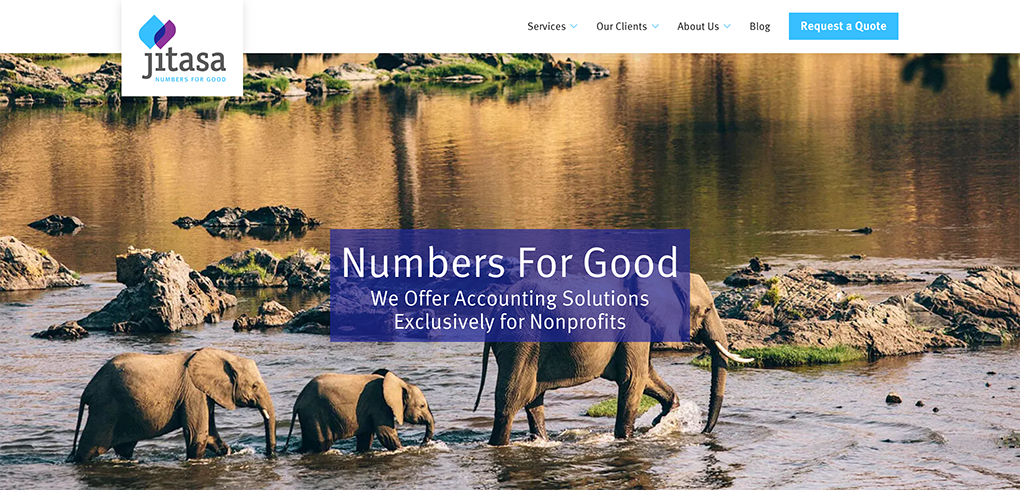 Why we love it
With Jitasa, your nonprofit will have access to a fully staffed accounting team, enhanced internal controls, and experts who have seen it all. Working with a nonprofit accounting agency is ultimately the best way to support your organization's finances. Keep your organization on track to accomplish your mission with the help of Jitasa so the stress of finances is not another burden you have to take on.
Pricing
Request a personalized quote for your organization today!

Best Nonprofit Operations Resources
RealHR Solutions

Overview
RealHR Solutions towers above the competition when it comes to nonprofit HR consulting. Since 2005, they have helped nonprofits streamline their HR operations, assess existing policies and procedures, and create new programs. 
RealHR tailors their support to small and mid-sized organizations looking to build or improve their human resources processes. Their customized services include:
Developing recruitment, hiring, retention, talent management, and compensation strategies 

Increasing HR capacity in preparation for growth or change

Setting up HR infrastructure to align best practices with organizational goals

Auditing and assessing existing HR practices and policies
With RealHR's help, your organization can optimize your human resources programs to best accomplish your mission and goals.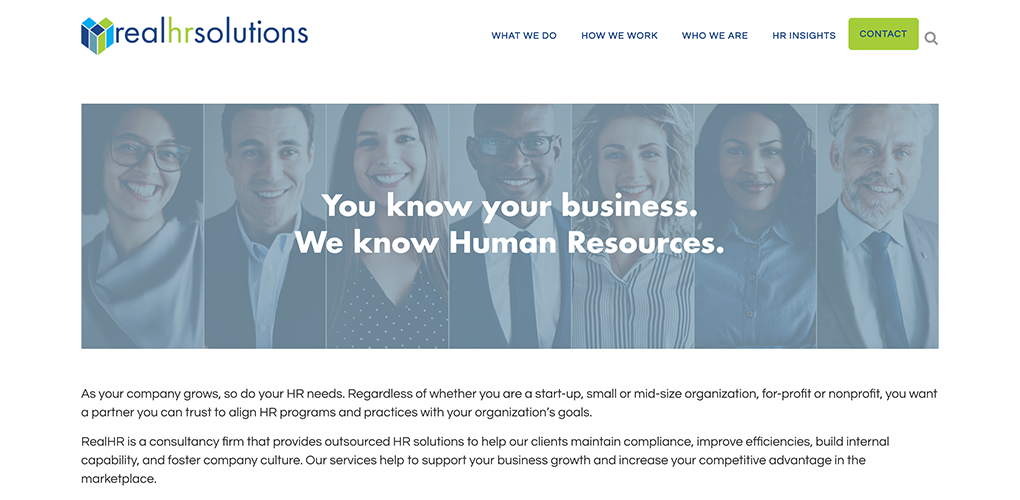 Why we love it
RealHR Solutions understands that retaining and engaging those who believe in your organization's mission is extremely important. Ultimately, that is the best way to accomplish your nonprofit's goals. RealHR's expert support and HR consulting services can help you get there.
Pricing
Pricing depends on your organization's needs. Contact RealHR Solutions to learn more today.
Nonprofit.Courses

Overview
Nonprofit.Courses provides online training for nonprofits, their staff, boards, and volunteers. They aggregate thousands of videos, podcasts, books, and documents from around the world to educate nonprofit organizations.
Putting all of this content into one spot makes learning easy, as there are valuable resources available for anything your nonprofit may need.

Why we love it
With Nonprofit.Courses, organizations can select the courses that are right for them. This  expands your nonprofit's knowledge base through a wide array of course offerings. Doing so will keep your organization up-to-date and best positioned for success.
Nonprofit.Courses' content comes from more than 150 content experts with in-depth knowledge of nonprofit related disciplines.
Pricing
Most of the content is free or available for the "price" of signing up for their mailing list. Content experts offer in-depth expertise through Premium (paid) content.
Boardable

Overview
Boardable is board management simplified. This software helps move your board from discussion to action. Boardable's mission is to increase board member engagement. They offer integrated features for your entire meeting cycle, making meetings as efficient as possible
Some of these features include:
Pre-meeting preparation and collaboration that leads to success.
Streamlined meetings to create excitement and engagement.
Centralized and permanent records to drive accountability.
With the help of Boardable, your organization will be having efficient and effective board meetings in no-time.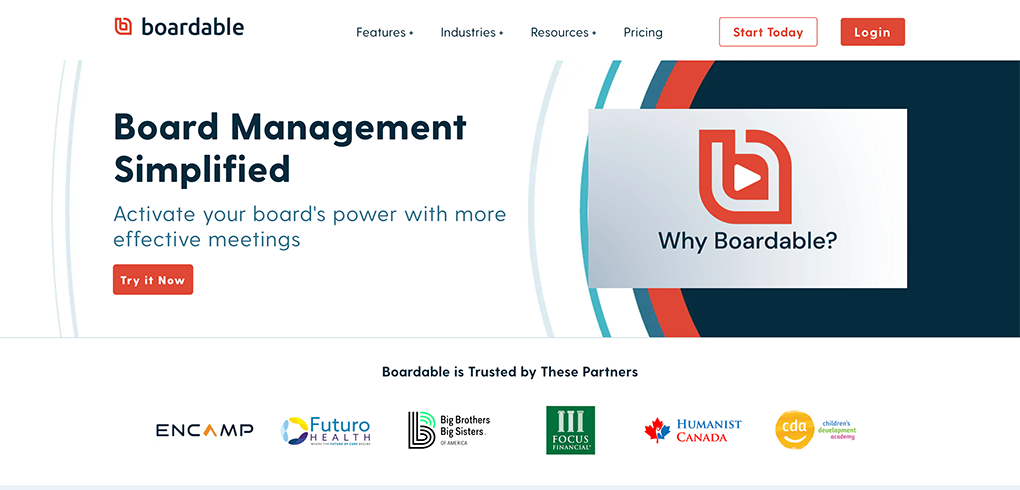 Why we love it
Boardable's board management and meeting software empowers boards, businesses, and nonprofits to be more productive and efficient. Boardable breaks down your meeting experience to the essentials, allowing your organization to focus on the most important matters. Boardable also integrates with Zoom. In our highly digital world, this is an added bonus.
Pricing
Boardable offers a 14-day free trial. After that, there are pricing plans based on various organization needs.
File990

Overview
File 990 is the fastest, safest and easiest way to e-file your IRS Form 990-N or 990 EZ return. Complete and submit your current and previous year's forms directly to the IRS in minutes without the costs of working with a professional accountant. Your organization can receive an IRS acceptance notification on your dashboard within a few hours. File990 makes nonprofit accounting simple.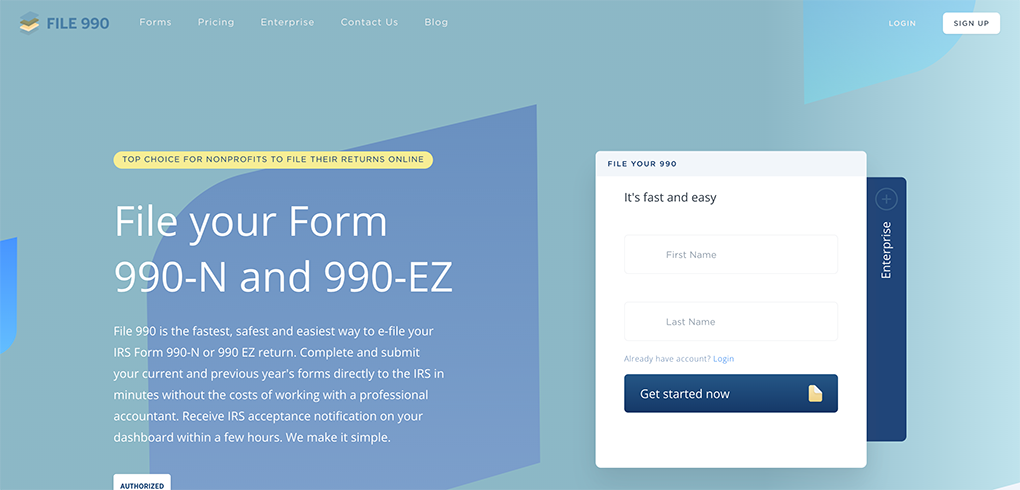 Why we love it
File 990 makes Form 990-N and 990 EZ e-filing easy. The software imports all relevant data about your nonprofit directly from the IRS database. They use bank-level security to keep your nonprofit's information safe while e-filing your nonprofit's taxes. This way, your nonprofit never has to worry about a breach of important information.
With their help, you will never file your 990-N and 990 EZ late again. File 990 saves your fiscal period and sends you a reminder when it's time to file next year's 990 forms. They even save your data, making the process seamless.
Pricing
The pricing is dependent on the type of form in use. It costs organizations $49.99 per filing for 990-N forms and $69.99 per filing for 990 EZ forms.
SalsaCRM

Overview
Salsa CRM is a donor management software that allows your organization to track supporters holistically. This promotes intelligent decision making to engage, retain, and connect with each donor. Salsa is powered by SmartEngagement Technology, which combines industry best practices with machine learning and automation features. This allows nonprofits to optimize their fundraising strategy and maximize limited time and resources.
Salsa offers rich donor profiles and intelligent reporting. This makes it possible for your organization to spend less time deciphering data and more time connecting with supporters. Salsa also provides automated and personalized messaging — including gift acknowledgements, fundraising appeals and advocacy campaigns— to ensure you never miss a prospective supporter.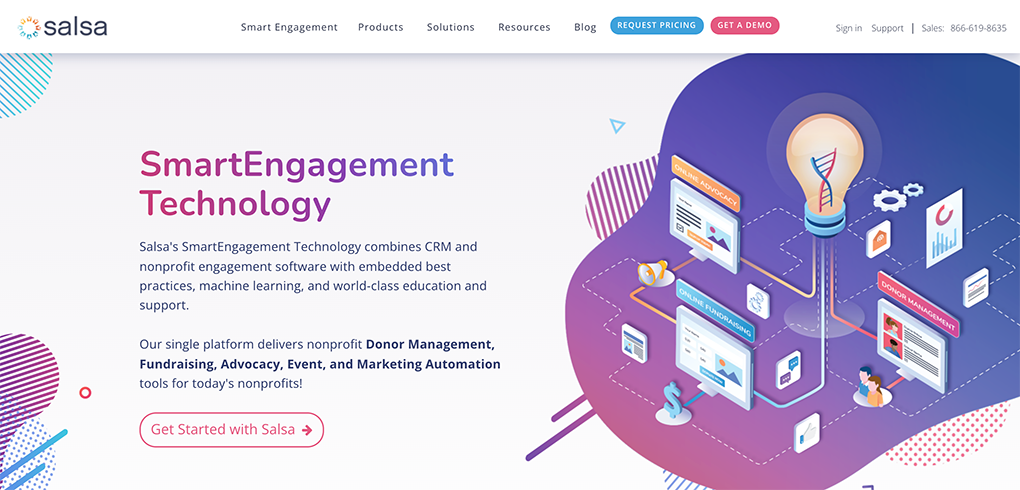 Why we love it
By having a unified platform, your cultivation and communication efforts are seamlessly integrated for more relevant, timely, and compelling engagement. Salsa helps your team work smarter to accomplish more.
Pricing
Pricing varies based on donor list size. Contact for a personalized quote.
Mobilize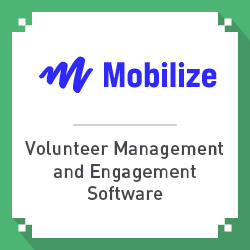 Overview
Mobilize helps mission-driven organizations manage events and recruit volunteers. Trusted by 3,000+ campaigns, nonprofits, advocacy organizations, unions, and more, Mobilize drives action from volunteers, advocates, and supporters at scale. They:
Make mobilizing easier. Save volunteer managers' time with easy-to-use tools that automate routine tasks and integrate supporter data where they need it.
Empower supporters. Help supporters find the best opportunities for them, ensuring they sign up, show up, bring friends, and come back.
Form networks to supercharge impact. Through friend connections, personalized volunteer experiences, cross-promotion from partners, and the mobilize.us feed, working with Mobilize helps to uniquely increase long-term impact.
To set your organization up to attract volunteers and supporters, Mobilize is a valuable tool worth considering.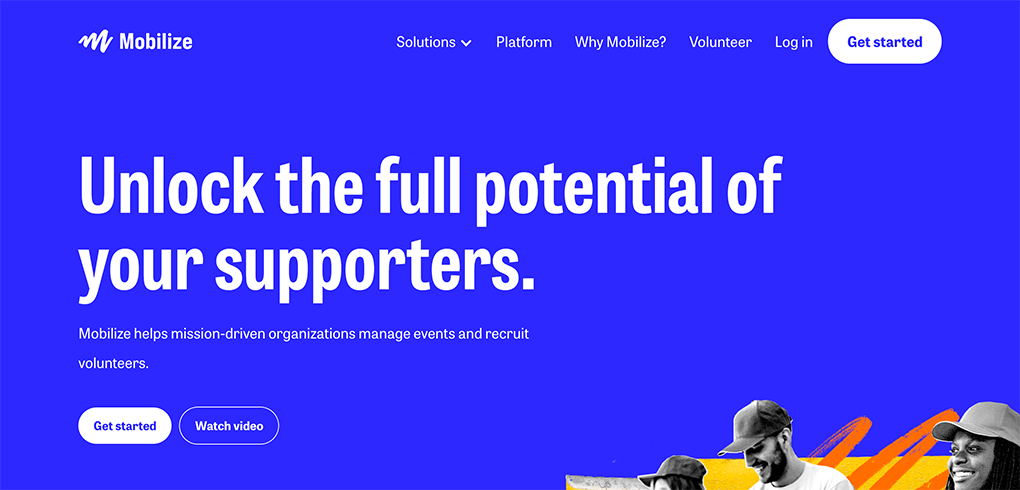 Why we love it
Mobilize allows your organization to:
Drive more actions more easily
Turn volunteers into donors
Grow your list
Build a community around your cause
Achieve your mission
With their help, you can turn your organization's dreams into a reality.
Pricing
Mobilize lets your organization test the waters by offering a free demo or free trial account. This allows five members of your team to host your next five events or online actions (up to 50 signups or 500 petition signatures) for no charge.

Free Resources for Nonprofits
Fundraising Letters

Overview
Fundraising Letters offers letters for every occasion and cause. Fundraising Letters is a project put together by experts to help individuals and organizations effectively communicate with their supporters. They provide fully written, easily-modifiable letter templates to boost your communication efforts. Some fundraising categories they cater to include:
Basic fundraising
Matching gifts
Sponsorship letters
Donation requests
With their assistance, you will never have to experience writer's block again!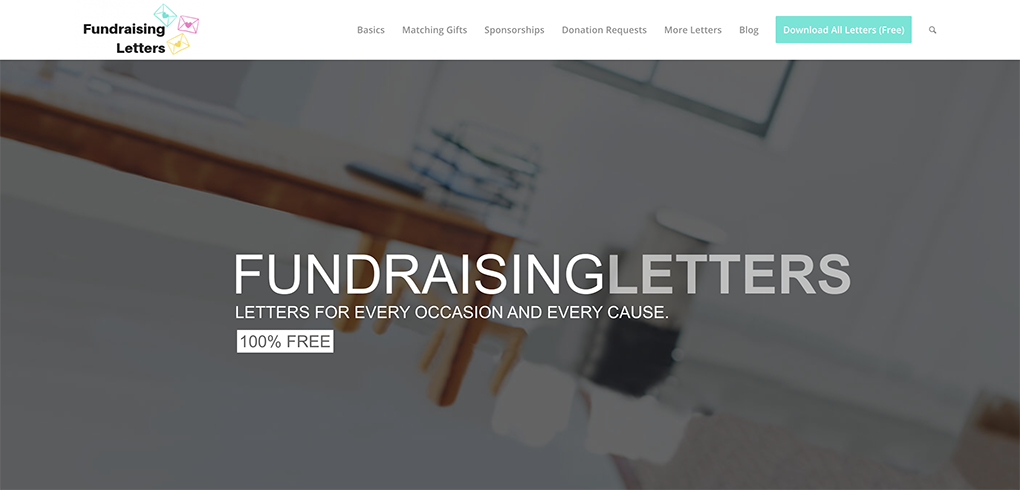 Why we love it
There are many reasons to love Fundraising Letters, but here are a few big ones:
Time saved: Letters are all pre-written and easily modified to match your organization's needs. Just pick the template that's right for you and have your finalized letters written within minutes.
Powerful and effective: Tell your story. Connect with supporters. Raise money for your cause.
Perfect for all causes: Letters will help take your outreach to the next level.
With the help of these fundraising experts, your organization will optimize communications between its donors and supporters.
Pricing
The services of Fundraising Letters are completely free!
Bonfire

Overview
Bonfire makes designing, selling, and ordering custom shirts easy. They handle payment processing, order fulfillment, and custom service so you can focus on connecting with your community. Organizations can:
Sell shirts through an online campaign. Sell custom products online by creating your own campaign page where anyone can check out. When your campaign ends, they ship products directly to your buyers and send you the profits.
Open a free online store. Make it easy for users to browse all of the custom shirts and apparel you've designed by creating an online store. They're free to make and simple to tailor to your brand.
Order custom shirts. Order direct and take advantage of bulk discounts – perfect for events, on-site inventory and any occasion calling for premium custom shirts.
Fundraise with custom shirts. Easily raise money for your community by selling custom shirts. Perfect for individuals, groups, causes and nonprofits. No inventory needed — Bonfire does all the work!
Bonfire will help your organization and its community support your mission in style.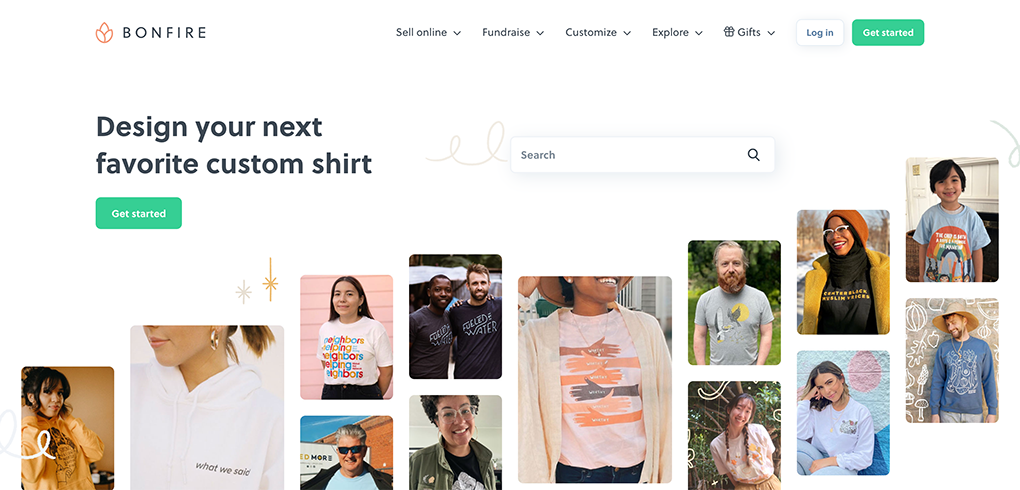 Why we love it
Bonfire is your exclusive merchandise partner for product drops that connect your organization with its supporters. They offer responsive customer support and an easy solution for community fundraising. Organizations can fundraise online by selling apparel, totes, hats, mugs, and more! In all, Bonfire is your home for custom products.
Pricing
Because you don't need to purchase the shirts in advance, there is no cost for your nonprofit. Bonfire offers a pricing calculator tool to determine personalized revenue for your organization.
ShopRaise

Overview
ShopRaise allows individuals to support your cause by shopping. No matter what it may be, the ShopRaise app lets supporters donate a portion of their purchases to your cause. With their help, everyday shopping turns into support for your favorite organization at no additional cost.
Consumers can choose any cause or mission to support. They can even create their own. Consider adding ShopRaise to your organization's fundraising efforts to turn everyday shopping into support for your cause.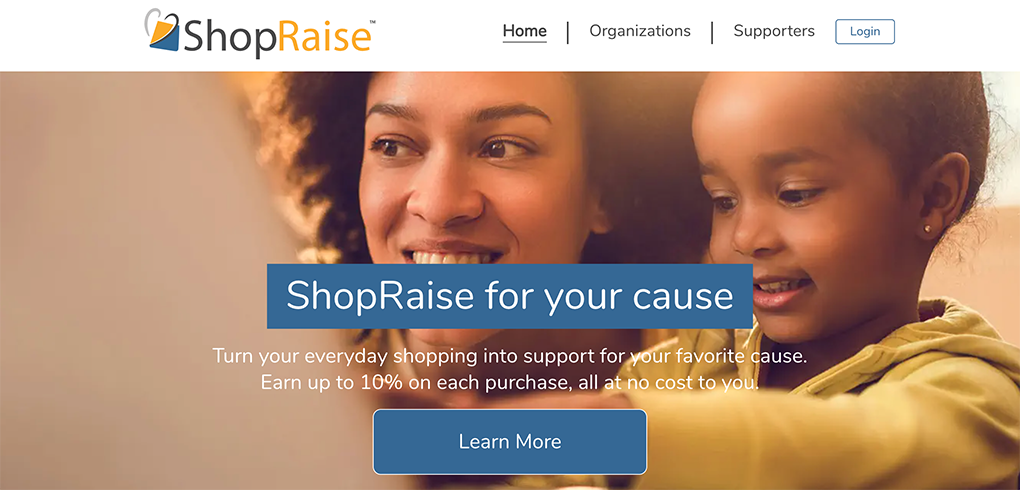 Why we love it
The ShopRaise app is easy and free. All users need to do is:
Download the app.
Shop using the ShopRasie mobile app or browser extension at almost 1,000 retailers such as Walmart, Kohl's, Home Depot, and Petsmart.
Raise up to 10% on each transaction and see contributions make a difference.
ShopRaise is a simple way to engage supporters through everyday shopping and raise funds for your cause.
Pricing
ShopRaise poses no cost to your organization!

Wrapping Up
With the help of these valuable resources, your organization will be best positioned for success. If you would like to research further, here are some additional resources to look into:

https://gettingattention.org/wp-content/uploads/2021/12/Resources-for-Nonprofits.png
340
720
agoldblatt
https://gettingattention.org/wp-content/uploads/2021/08/getting-attention-logo.svg
agoldblatt
2021-12-10 00:17:33
2022-11-03 21:02:00
20+ Best Resources for Nonprofit Organizations