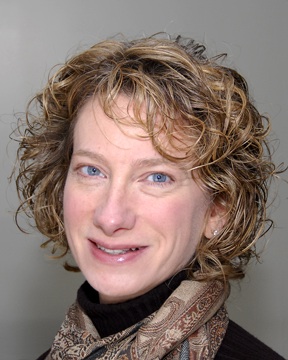 Guest blogger Kimberlee Roth, one of our team's valued writers, has written for the Chicago Tribune and The Chronicle of Philanthropy among other publications. She provides writing and editing services to universities, health systems and other nonprofits.
Whether told through gestures, symbols or spoken words, carvings on a cave wall or YouTube videos, we humans have used stories as a communications strategy for thousands of years. It's intuitive in many respects to tell a story.

Yet stories aren't necessarily the first thing nonprofits think of when it comes to putting together an annual report. You have financials and organizational milestones to report; funders to update; donors to recognize. What will grab your readers, though, are the stories, about real people and their challenges, discoveries, resilience and change.
Think of stories as illustrations of your work–a neon highlighter, your mission in action. Here are some ideas to get you started choosing and using stories in your annual reports to deepen the connection with your audiences.
Focus on the individual
Which would you rather read–statistics on a new after-school, addiction prevention program or an article about one of the kids whose life is actually being changed by the program? Me, I'd choose the latter, especially if it had an eye-catching photo (while maintaining confidentiality as appropriate) or a corresponding audio clip online of one of the teens speaking about her experience. You still can convey the necessary statistics–in the article text, as a voiceover in a video, in the captions of a photo essay–but the story is what will stick.
Be honest
Compelling narratives show progression, obstacles, perseverance, transformation. Don't gloss over the details that bring out the story itself. North Carolina nonprofit Monarch, which helps people with disabilities realize their dreams, didn't shy away from the truth in its 2009 annual report. In telling the story of "Jaime," writers explained
His journey wasn't easy, short, or painless. He had no interest in receiving help from anyone….Countless calls, meetings, and follow up amidst even more problems finally led to a breaking point…
If the situations your organization faced were neat and tidy, your nonprofit might not exist. Don't create melodrama; likewise, don't gloss over reality for the sake of propriety.
Use direct quotes and first-person narratives
When it's possible to use them, direct quotes tend to work better than paraphrasing. Which is more interesting to you?
"Mary was in trouble. She came to us with a variety of ailments due to living on the street, but we got her medical care and now she's doing much better"
or
"I was in the worst possible place in my life when I first went to the shelter. The sores on my feet looked infected and made it excruciating to walk…"
Be creative with storytelling techniques and media
Depending on your target demographics and subject matter, consider using comic strip-style image series, slideshows, before-and-after photographs or photo essays with compelling captions and accompanying narrative for context. Add teasers ("Hear Jaime talk about his journey") that lead to interview transcripts, videos, podcasts, photo galleries and other web content.
Cast a wide net for subjects
Consider featuring stories not only about individuals you've served, but staff, volunteers and donors, too. We all have fascinating tales to share—give the people who support your org in myriad ways some words, and images, to do so. They're likely to touch readers in ways you didn't anticipate.
How have you used stories to make your annual report and other communications sing? Please share your storytelling experiences here.