Today I'm going to show you how to shape and share another of the six types of stories your organization has to tell—your success stories.
Success stories (a.k.a. impact stories) are the stories most frequently told. And, when done right, these stories are unequaled in showing the value of your organization's work in moving your issue or cause forward and matching the personal goals of prospects and supporters. 
The great thing is that you have many of these success stories to tell, and the potential for using them to move your people to the actions you want is huge. So invest the time and effort it takes to do them right.
Two Aha! Success Stories—
Showing the Before and After in a Memorable Way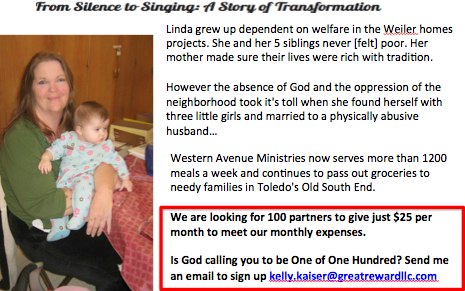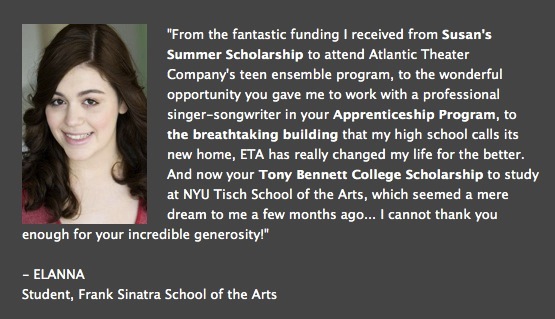 5 Steps to Strengthen Your Success Stories
Your org's impact stories will be as compelling, moving and motivating as these two when you follow these steps:

Focus on the difference your organization's work makes in the life of someone (keep it to a single person or a family in each story if you can).
Outline the before and the after in an emotional way.
Dig into the details—they allow the reader or listener to feel your story, not just process it. What's felt is much more likely to be remembered and acted on.
Testimonials, with a face and name if possible, are the ideal format here.
Close with a call to action, like the top example here!
You already have these stories on hand. And if you don't have the details and permissions that will make them even stronger, go back and get those elements for recent stories, and start collecting proactively going forward.
When done right, your impact stories have the potential to motivate people like you and me to give, volunteer, sign petitions and participate in programs.
How are you shaping and sharing your success stories? Please share one if you think it's great, or share your questions or challenges if your stories need work.

P.S.
 If you're interested in becoming a 5-star storyteller, 
please email me here
.
I'm introducing a storytelling e-clinic in late spring, and want you to be the first to know. Thanks!


More Storytelling Guidance for You
Part 1: This is Getting in Your Way, Stories Will Help
Part 2: Six Story Types to Tell
Part 3: How to Tell Your Founding Story
Part 4: How to Tell Your Focus Story
Part 5: How to Tell Your Success Stories
Part 5 1/2: How to Tell Your Strength Story
Part 6: How to Tell Your People Stories
Part 7: How To Tell Your Future Story: Nonprofit Storytelling
Part 8: Shape Stories to Motivate Action
Part 9: How Story Trumps Description