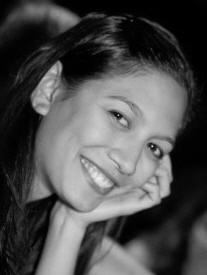 Welcome back to guest blogger Tamara Mendelsohn, Director of Marketing for Eventbrite for Causes, a sponsor of the Nonprofit Tagline Awards (a.k.a., The Taggies). Tamara focuses day in and day out on making events more productive for nonprofits and has a valuable recommendation to share…
This year, the Taggies have added a category for special event taglines. If you're reading this, you already know that a live event represents a unique fundraising and awareness opportunity. But you may not be aware of what event taglines can do for your cause.
Here are 5 reasons special event taglines are so helpful:
They set your event apart from similar events – Attendees have a limited amount of time and resources for events. Imagine they're picking between two great benefit concerts, one clearly branded with a tagline and one without. Which one do you think they're more likely to remember, spread the word on and more likely to attend?
They make it easy for attendees to become your best marketers – For attendees to convince their social networks to join them at an event, they need to be able to explain why it will be great. By creating a potent tagline, you're doing much of that work for them.
They're built for social media – A great special event tagline is a snap for attendees to drop into the small text spaces of Twitter and Facebook. And drop again. And again.
They promote repeat attendance – Even a great event can fade from attendees' memories if it lacks a distinctive identity. A strong tagline makes your event unforgettable, and can give it a permanent place on attendees' monthly or yearly calendars.
They're fun – A little humor, even a well-placed pun, communicates to attendees that you know how to show them a great time. And—especially since many organizations are raising money for quite serious causes—it's key to remind them that your event is a gathering they'll enjoy and feel good about.
https://gettingattention.org/wp-content/uploads/2021/08/Tamara1.jpg
275
207
Getting Attention
https://gettingattention.org/wp-content/uploads/2021/08/getting-attention-logo.svg
Getting Attention
2021-08-23 16:03:53
2021-09-01 03:16:39
The Power of Special Event Taglines – Enter Yours Today