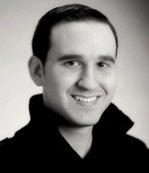 Today's guest blogger, James Porter, is Associate Director, Development & Communications for the END Fund, a nonprofit dedicated to controlling and eliminating neglected tropical diseases.
9 presenters, 70 minutes, and 143 slides— those are the ingredients to a great #14NTCTakeaways!
Last week, 501TechNYC—the New York chapter of NTEN's 501 Tech Clubs—met to recap the 2014 Nonprofit Technology Conference (#14NTC). Presenters spoke on topics ranging from online coalition building to storytelling.
So with that much content, what WERE the #14NTCTakeaways every nonprofit communicator needs to know? Here goes:
At #14NTC, people liked to tweet, a LOT. There were 24,505 tweets over the three days. The most tweeted topics of conversation were technology (no brainer), strategy, fundraising, social media, data, and community—all common themes among our presenters.
When it's December 31 and your website is failing, keep calm and tech on. Don't panic, triage!
Use Google Chrome's User Agent Development Tools to mimic people's browsers/devices.
Foundation Connect for Salesforce can help with the grant making process.
Nonprofits need to tell stories that are strategic and authentic.
"Franchise" online campaigns by empowering constituents to start their own campaigns.
Use the parent test when posting on social media—"Would my mom approve of this post?"
Don't be afraid of using tools not built for nonprofits, especially if they connect to your CRM. If it helps with donor engagement, try it!
When building online coalitions don't decide by consensus—have one or two people lead.
For nonprofit startups, using open-source technology can save money, and expand options for outside resources.
The #1 takeaway though, for both #14NTCTakeaways and #14NTC itself, is the importance of community! Without the great people willing to share their successes, failures, tips, and time, we wouldn't be able to grow as a sector. It is often the informal gatherings and conversations that you learn the most from in the NTEN community, and others.
P.S. Get more nonprofit marketing tools, templates, case studies & tips delivered right to your in-box! Register here for the Getting Attention blog & e-news.